Some of you may have noticed this recent lot on eBay, with what seems to be a Shinoda... I won it, but was surprised it didn't go any higher, and now that I have received the package, I wonder if the Shinoda body isn't a repro, but a period repro... Interesting lot in any case and well worth buying for several reasons, especially the Thingie connection of course! 
Here's the main 1/24 cars/chassis/bodies (there was also a cut-down AAR Special, from Lancer, with its top, not included here, 1/32 cars,chassis, bits, etc.).  
The Shinoda - as found, it had that whole layer of electrical tape on the bottom, to hold the body on and who knows what other nefarious purposes - the builder liked this tape, which pops up elsewhere! I don't know why, but had some doubts this was an original. If it's a repro, it was done at the time, with that chassis! The motor is a Testor 26D, Dyna style, with glassy whitish epoxy and one cylindrical balancing hole - haven't tested it yet.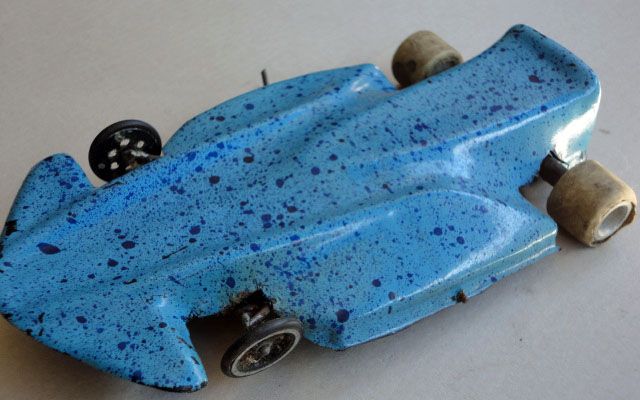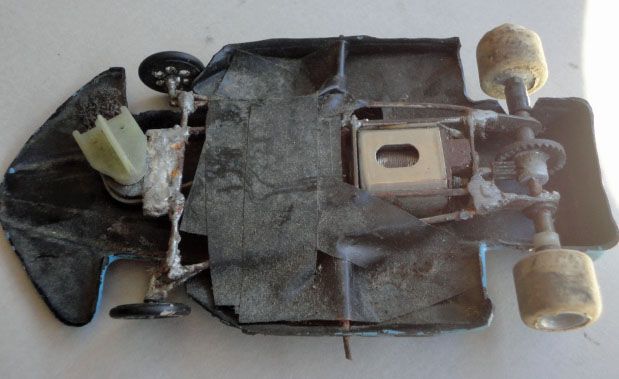 Here are a couple of vac-formed bodies that came in the lot: a Cuc! And an unidentified object, not even sure it's a car body originally... Never seen a Cuc vac repro done at the time - and that's why I wondered about the Shinoda.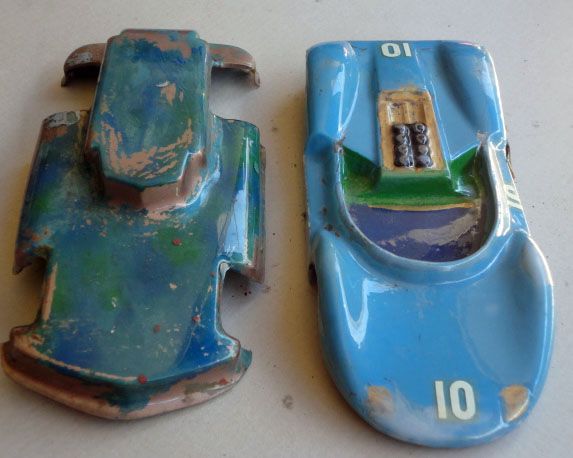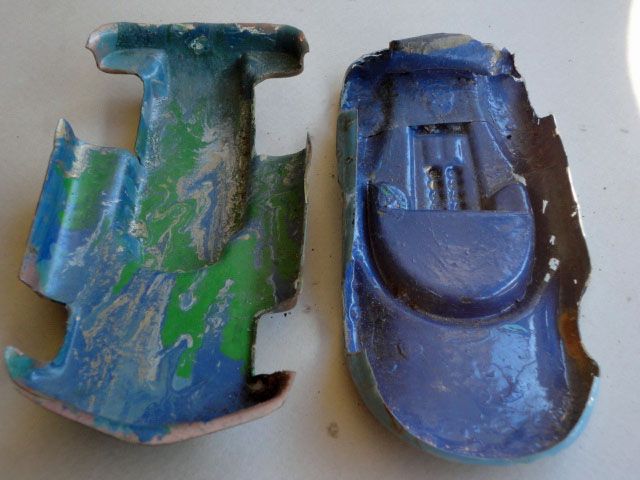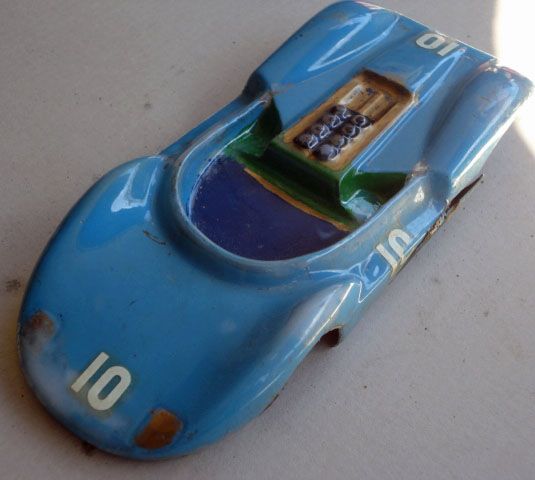 Here's the Harvey chassis - nothing special, but painted baby blue!  
And what seems to be a Detroit slider/shaker chassis, with the motor pod that can slide at least a 1/4" or more and has some shaker movement too, from the piano wire inside the square tubes at the back...  
That's the lot - comments welcome! 
Don