Yes, I know most here grew up in the '60's so that decade's cars were very cool. I grew up in the late '40s' and '50's, the All American decade, so I think '50's cars were the bees' knees!
All 3 bodies from 1/24th Monogram kits mounted on scratch built chassis powered by Parma 16D motors running on Pro-Track rims/tires.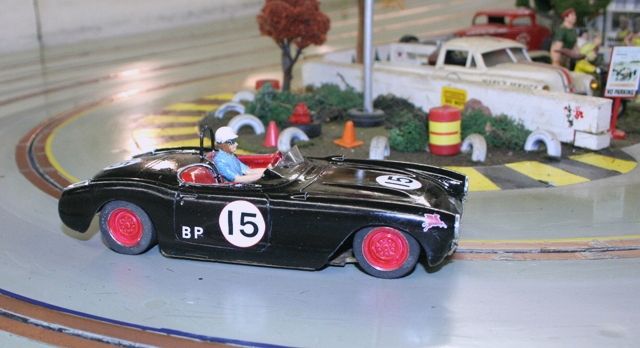 \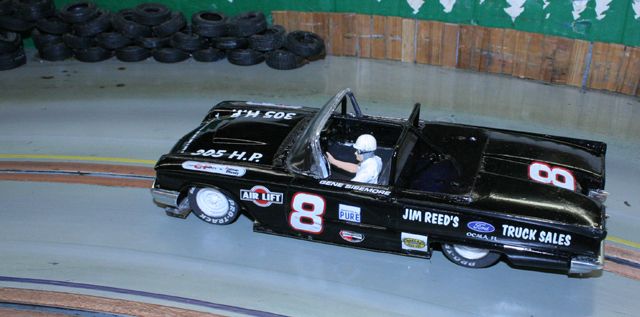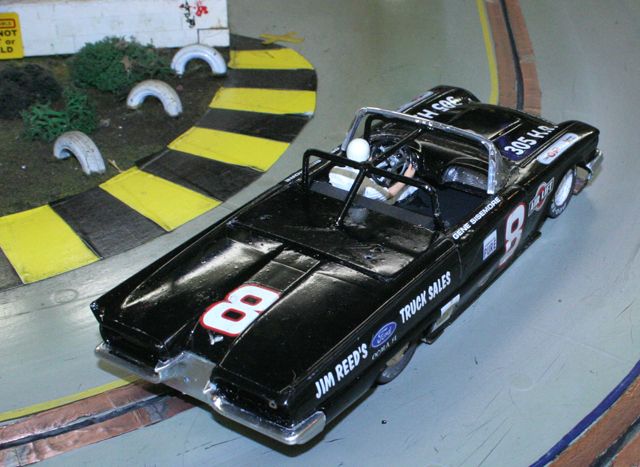 This '59 Indy Roadster made from a 1/24 Monogram Kurtis Kraft kit with an AMT 1/25 Watson spliced nose.