Body is a Bandit by Ray Fellows, nice and thin - about 10 thou.
Chassis is a Japanese AYK. I'll need to build a 26D motor for it.
Anybody know what the "U" wire is for?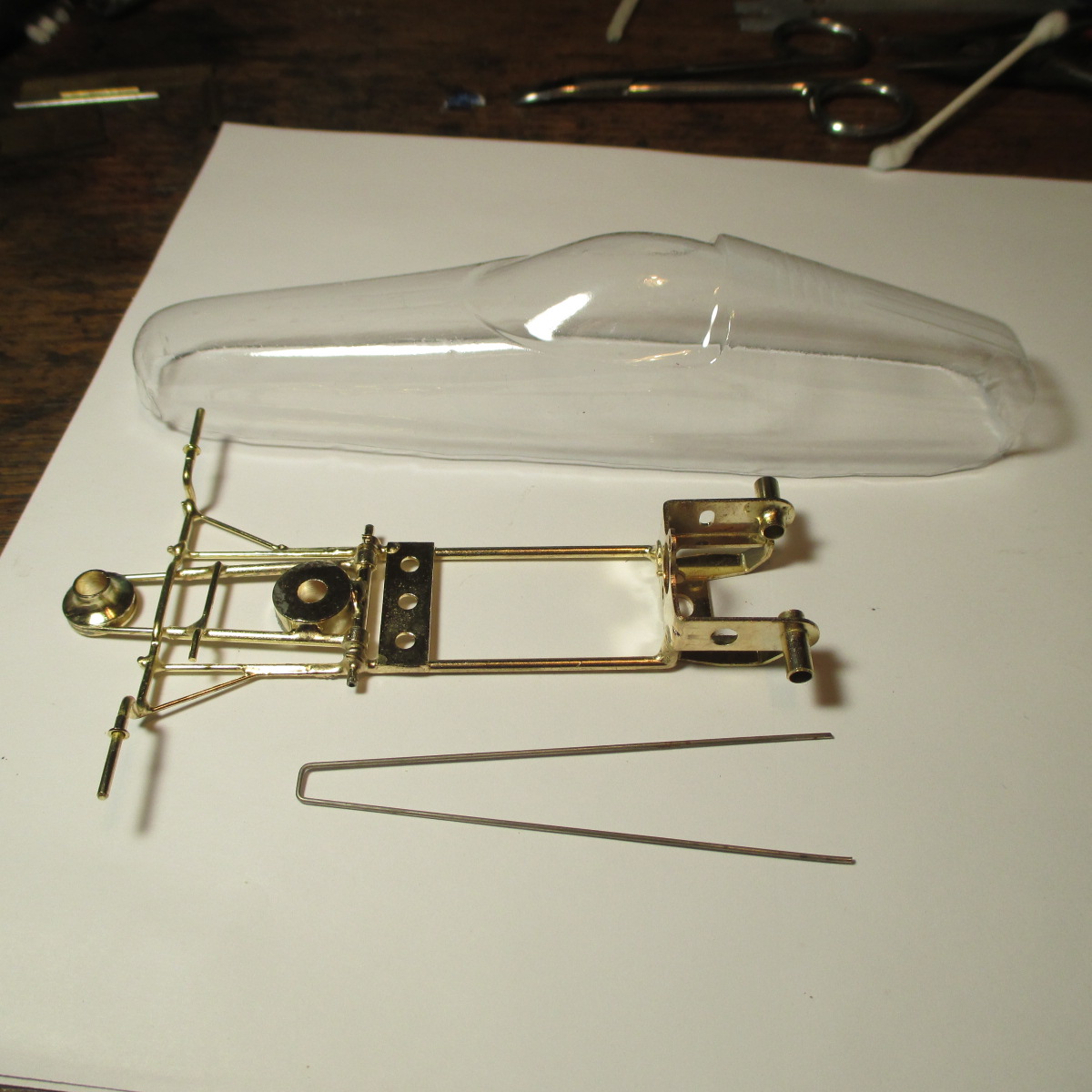 What is this little ball on the motor bracket face, plated solder schmegma, or a speed secret from 1966?