I recently received this car (Chappy 2F body) from a recent eBay purchase: it was obviously not the chassis that interested me, but the motor lurking in it: a CJ 16D rewind, from about 1967 - yet another rewind by a small cottage-industry company; no address that I've seen, but I would guess California! It's epoxied and dynamically balanced, and it says something about the commutator on the package, but can't make out what from the photo. No special magnets, and it winds up very nicely. The 26D in the article below has #28 wire and I would guess this 16D has #29.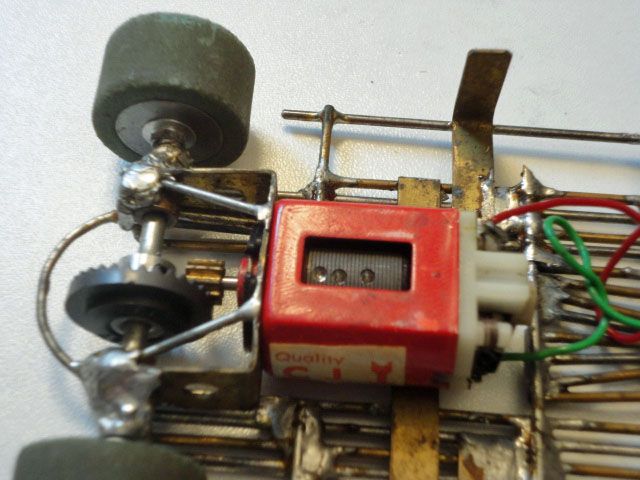 The only reason I had heard of this motor is because of a series of articles that Model Car & Science ran in 1967, reviewing the hot motors of the time, almost all 16D and 26D models. Here's the article with the CJ motor (a 26D this time), along with entries from Thorp, GE/Dynamic, and Versitec. 
Anybody know anything else about CJ? Seems there was one that came up for auction last year, but I don't think I've seen any in the original box... And if you have any little known rewinds, feel free to share! 
Don