Hi all
Need help identifying these four chassis.
Any help will be most appreciated
I think chassis 3 is Midori, but no idea on others
This one has 1/8" axles, but may have been 3mm originally.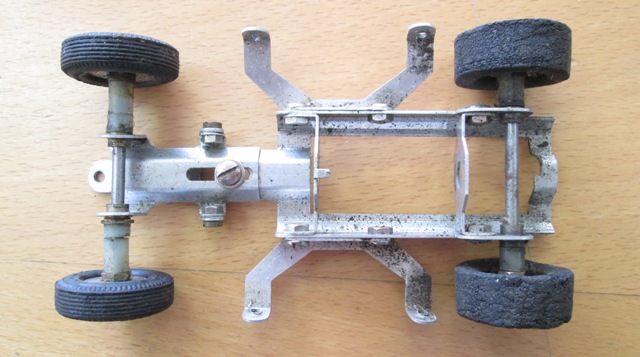 This one 3mm axles, front axle pivots horizontally (steers?). Front wheels probably not original.
Fairly sure this one is Midori. 3mm axles, but unusual wheels for Japanese chassis.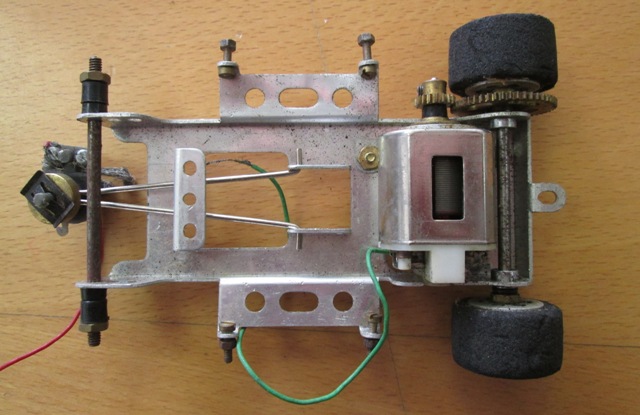 ]
Last one is combination brass and aluminum with gear set to lower chassis CoG. Rear axle and drive has 1/8" axles, front axle 3mm, but possibly not original. Black axle could be Tamiya part.
Many thanks,
Peter