Well it only took seven months to build, but here it is!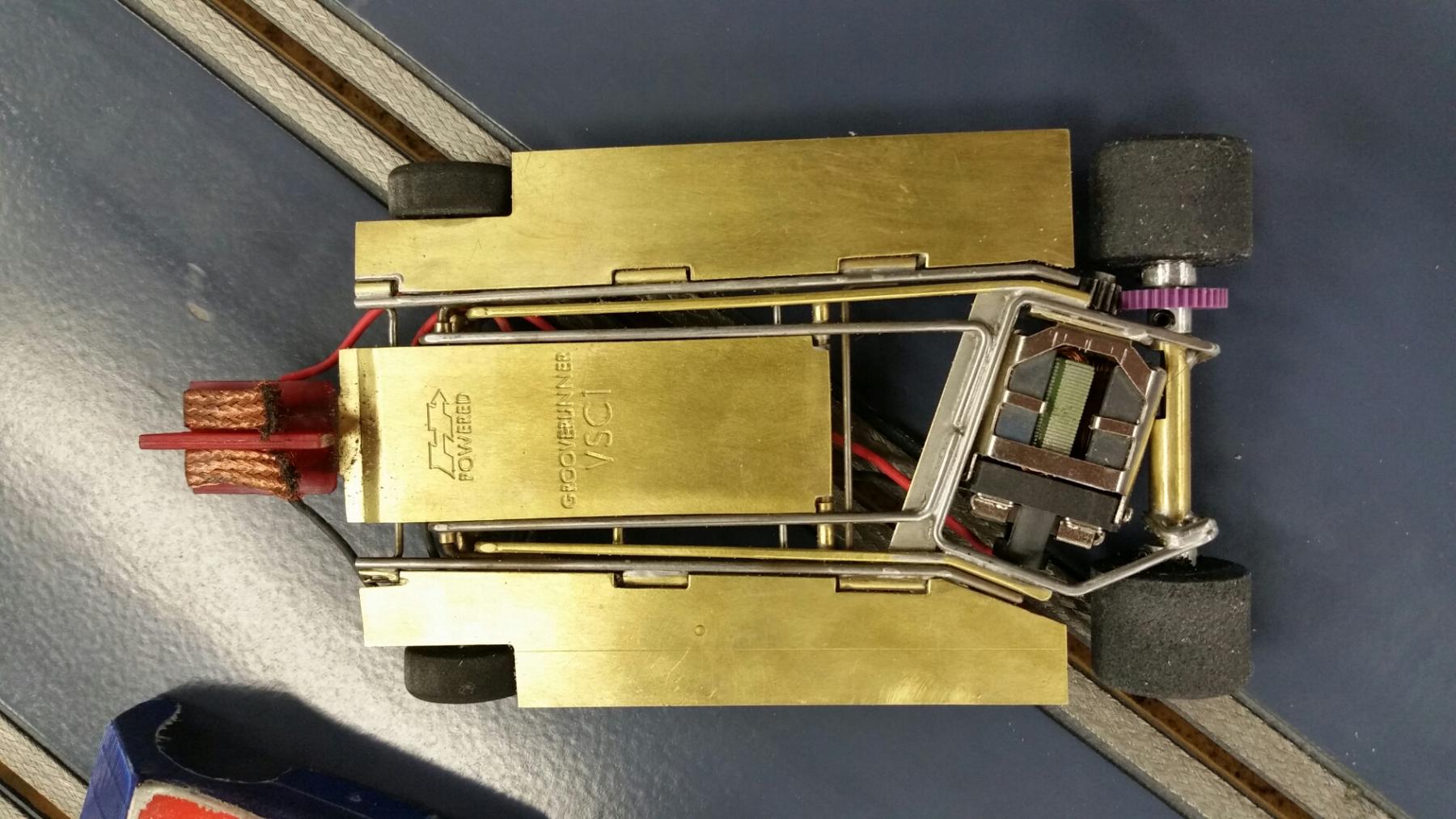 VS 68 bat pan chassis
Steve O'Keeffe had asked me to show the car off in a topic as I was building it. But the time frame was so stretched with a half hour here and 20 min there maybe at times weeks apart. So I figured I would start it up with the first test run on the 103' foot two-lane track that I built five years a go. Great test track.
I'll start out by telling you the specifications of the chassis. Main rails are .0625" brass and piano wire, Bat pans are .030" brass, so is the motor plate. Okay I know what your all looking at? It's the drop arm.Yes, It's a newly stamped custom-made 1" drop arm, a modern copy of the Cobra, but with the the correct offset for today's guide flags. Designed by Steve O'Keeffe, he drew it up and I made the stamp and cut out the drop arm blanks and stamped them. I call it the VSC1.
Back to the specs... 3/32" axles, 64 pitch gears, JK Retro fronts narrowed to a 1/4" wide, ARP angled pinion, Red Fox's new guide flag. 3/4" dia fronts, 7/8" dia rears. For testing I have Pro Slot 16D in it as the track is not capable of handling the power of the H-Power double 28 that I commissioned John to build for me.
Is it not a wonderful thing? A modern 16D with a vintage wound arm all professionally blueprinted.
After testing is complete the H-Power will be installed and off to Modelville Raceway to take on the Purple Mile and the other tracks.
I will update soon with the first thoughts on the first drive... 
Ken