Guess I am far enough along to show this machine.
When Eliot announced the next Thingy proxy I already knew what I wanted to build.  A 26d powered "Detroit Slider"!  Nothing else would do this time out.

So.... the start of that was acquisition of a #557 Dynamic motor bracket and a reproduction "Midwest Ind." tongue.


To that is added a forward bracket with screws, slider tubes and brass hooks which connect into the back side of the bracket. (Yeah, had to drill holes first.)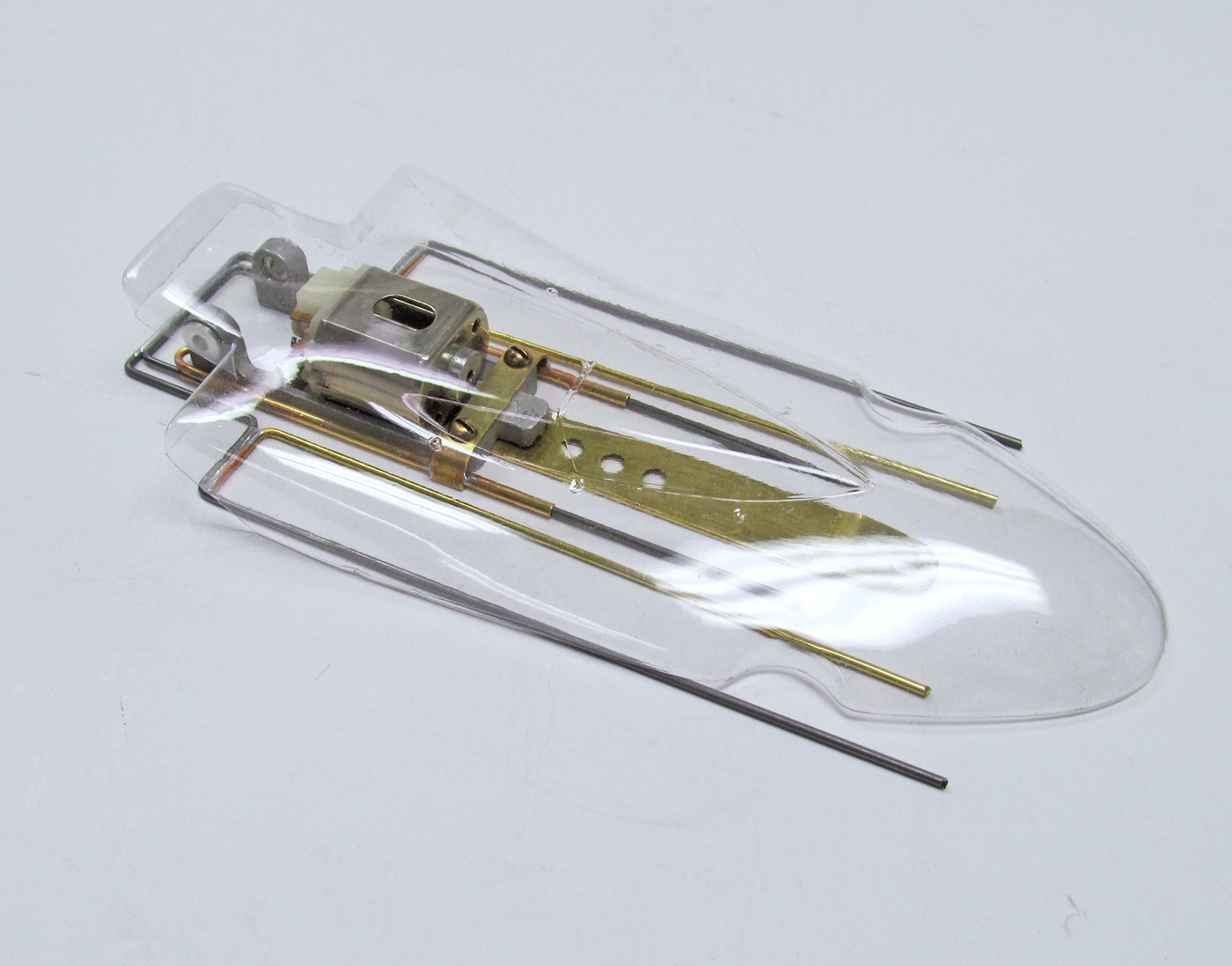 Slider framework is soldered up on a jig using .62 steel outside and brass inside rails.  The slider rails are .55 to allow smooth operation.
Body by Eldon Adams is a Shinoda "Bullet".

Mostly finished chassis.




Onward.