The 2nd Annual Florida Wing Car Championships
October 21, 2017 10 AM
Group F, Group 12, Group 12 Lite, FSCS GTP
On the Hillclimb.

Group F Hawk 7 or Hawk 6, oilites on the rear axle.
Group 12 C-can with full-length magnets, G12 arm, bearings everywhere.
Group 12 Lite, Hawk 6 or PS equivalent with X12 arm, bearings everywhere.
GTP will use FSCS rules.
Contact Bill Pinch for questions, it is his race!

TheRaceway.biz
1220 Sarno Road
Melbourne, FL 32935
(321) 600-4951
bill@theRaceway.biz
Note: This race was rescheduled from September due to Irma.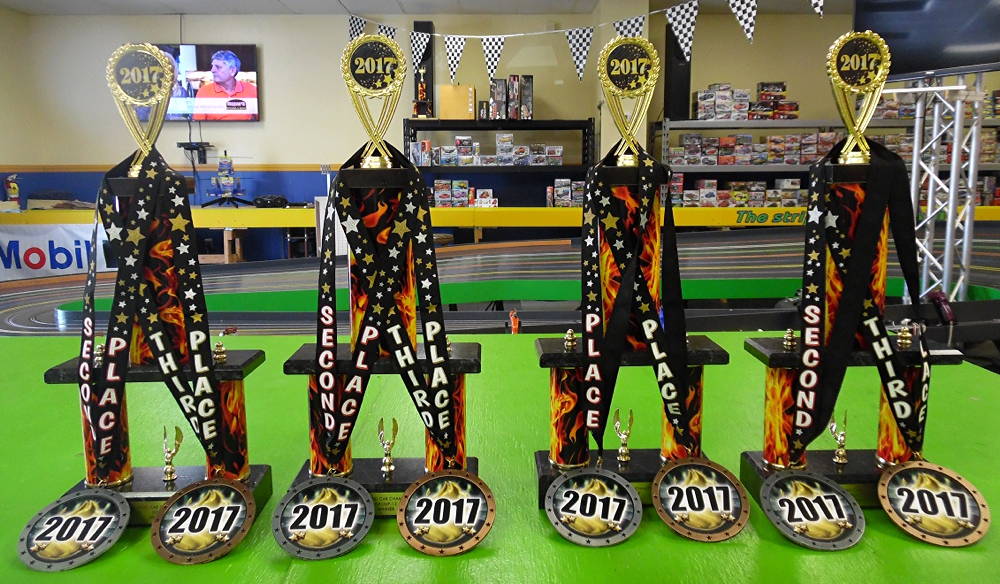 These are the trophies that will be awarded at Wings over Florida.