(Translated from foreign language with Google Translate)

For collectors familiar with the famous Japanese brand of kits Tamiya, here are three of their productions dating from 1967:

The last three models of Tamiya before they threw the towel on slot cars in 1968 are 1966 American cars that were stars of NASCAR and USAC, a Dodge Charger, a Ford Galaxy and a Plymouth Belvedere.
All three models have the same aluminum alloy chassis with rear suspension by coil springs, and although there are no motors in the kits, were provided with the necessary fixtures for the choice of or a Mabuchi FT16D, FT26 or FT26D or FT36D, purchased separately.
However, the last productions saw an FT26 engine added under the blister above the rear of the engine. This happened when Stabo of Germany made an agreement with Tamiya to release two models, the Lotus 40 and the De Tomaso King Cobra. These two kits were equipped with a FT16D motor enclosed under the blister above the rear of the chassis.

The decals on each model represented a real car.
The bodies were all molded in white plastic, which turns yellow in the light with age. The windows and the interior of the cockpit were molded under vacuum into clear butyrate, and received an injected-plastic driver's head. Like most Tamiya slot kits, the body mounting brass brackets are molded directly into the bodywork (something the Americans could have been inspired by ...)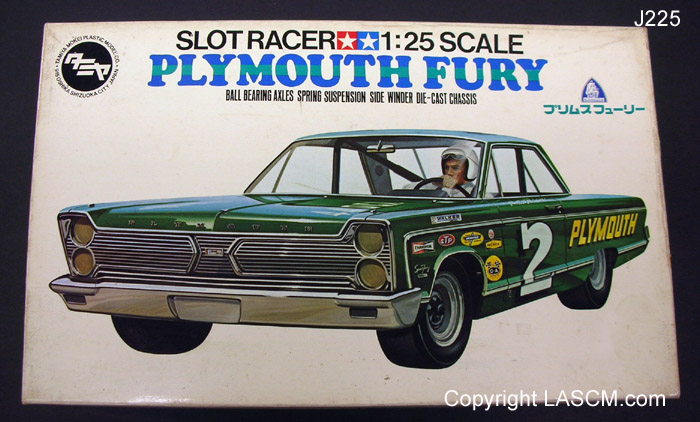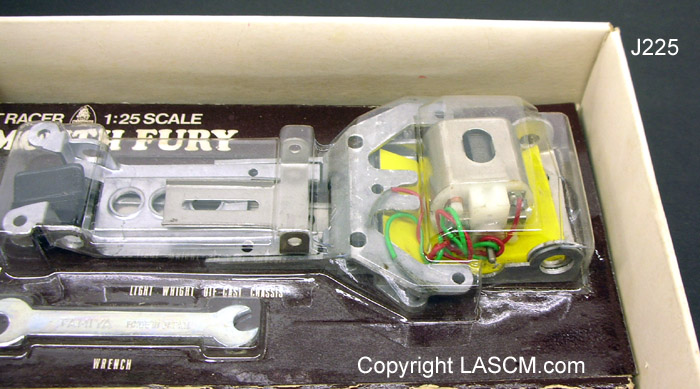 The mold of the bodywork was copied from the Jo-Han kit.

The Ford is an exact replica of the AMT model, another American kit. Tamiya did not bother at the time to make original models.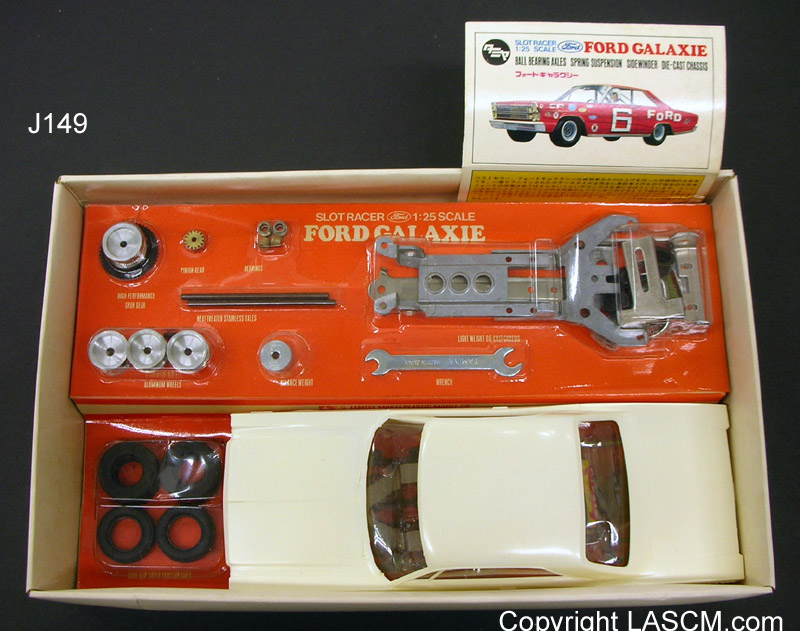 The third model is the hardest to find in my opinion, and also the last one produced. This Dodge is directly copied from the MPC model, another American kit: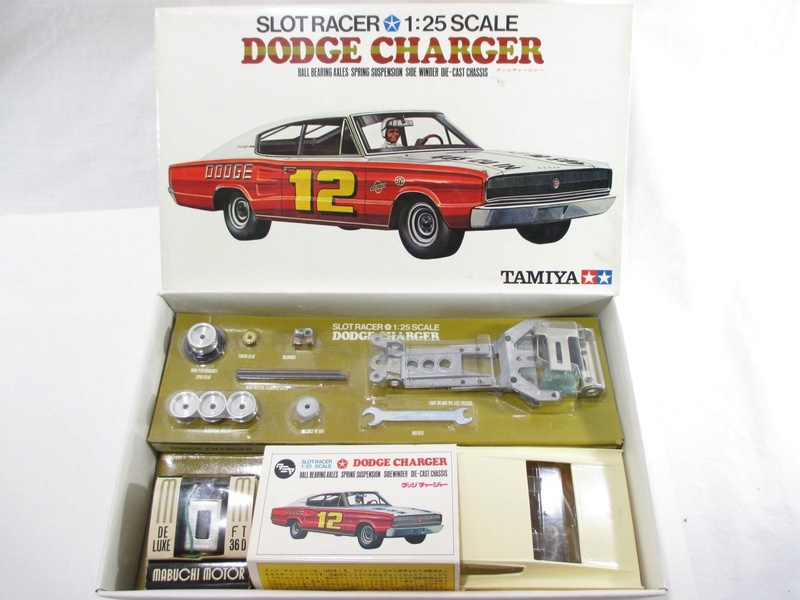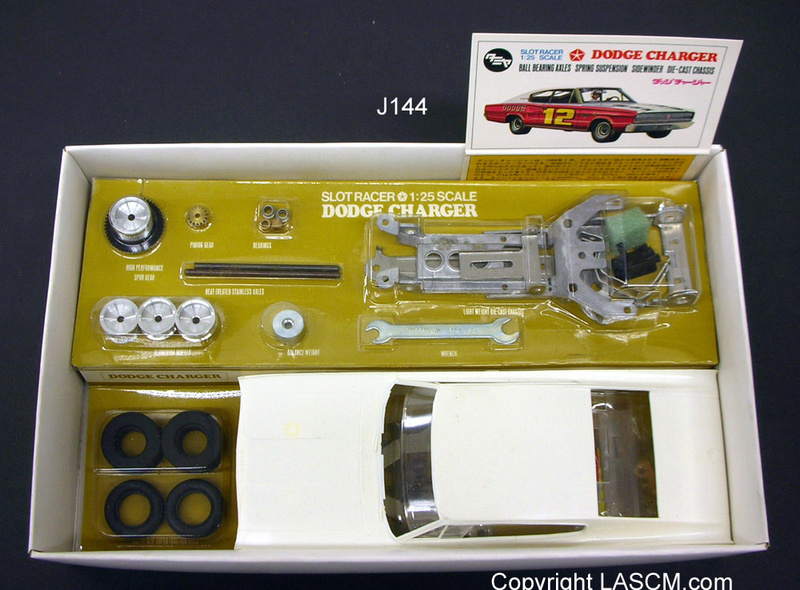 Here is an assembled model ready to raise hell on your local track: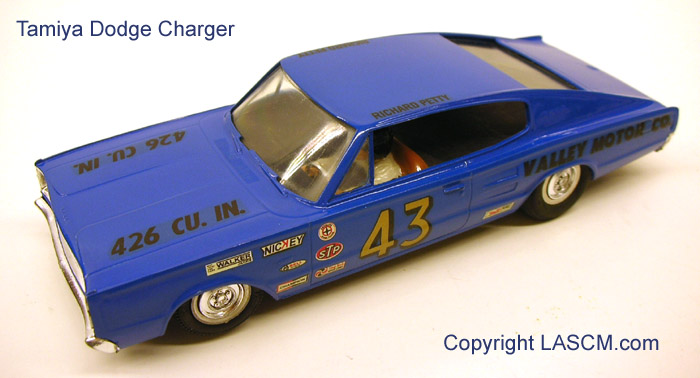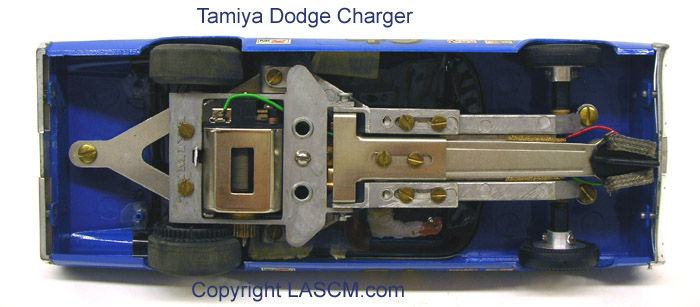 For slot cars collectors, these three models are among the most desirable.