Round #10 was a light turnout with technical difficulties abound. 
To start I lost the photos I had taken from the event when syncing up my phone. 
It was discovered in the Can-Am race that the orange lane had issues recording laps, so the laps for that lane were dropped from the final result and we did not run it in F1 and GT coupe.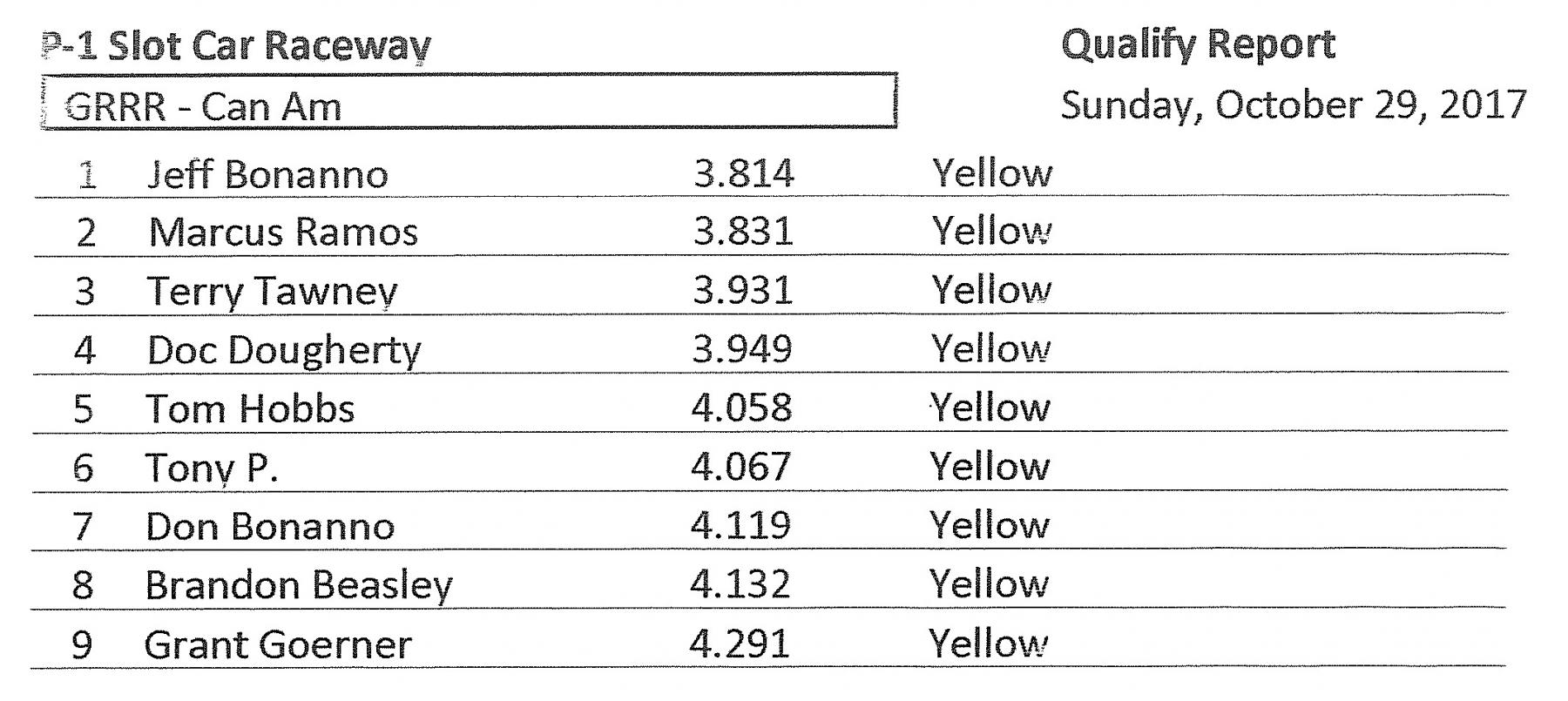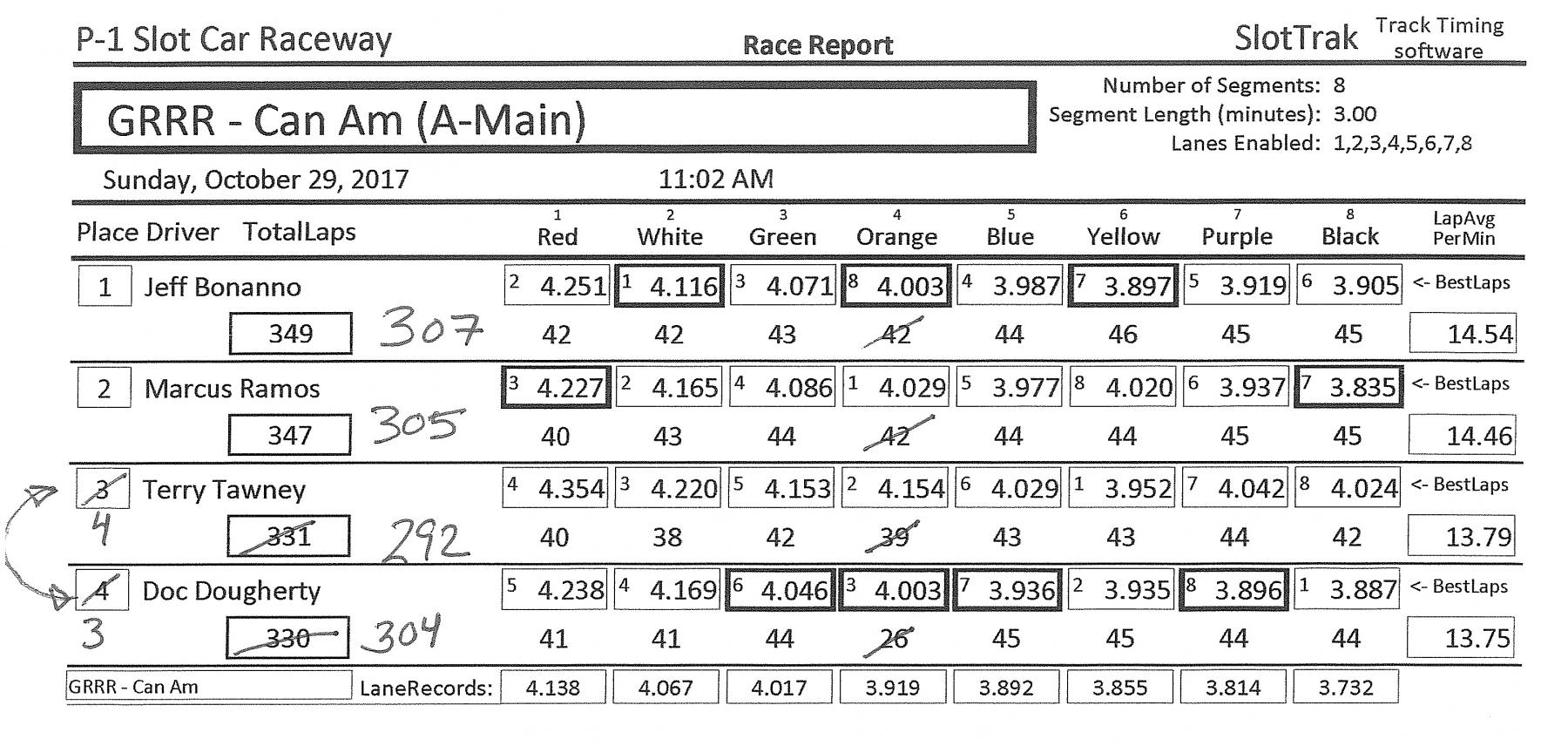 Congrats to Jeff Bonnano for sweeping up the wins in all races. 
Next race is 11/19 in Holly Hill. We will Run Can-Am, F1, and Stockcars all on the roadcourse. 
A reminder to our racers that True Scale and Outisight bodies are still legal.