Maybe someone here, can remember the builder of these two chassis, likely the same person. Date guestimate: early to mid 1970.

1/ Spring-steel center section, round wire, hefty rear body brace, the hinged parts are sprung, nice construction.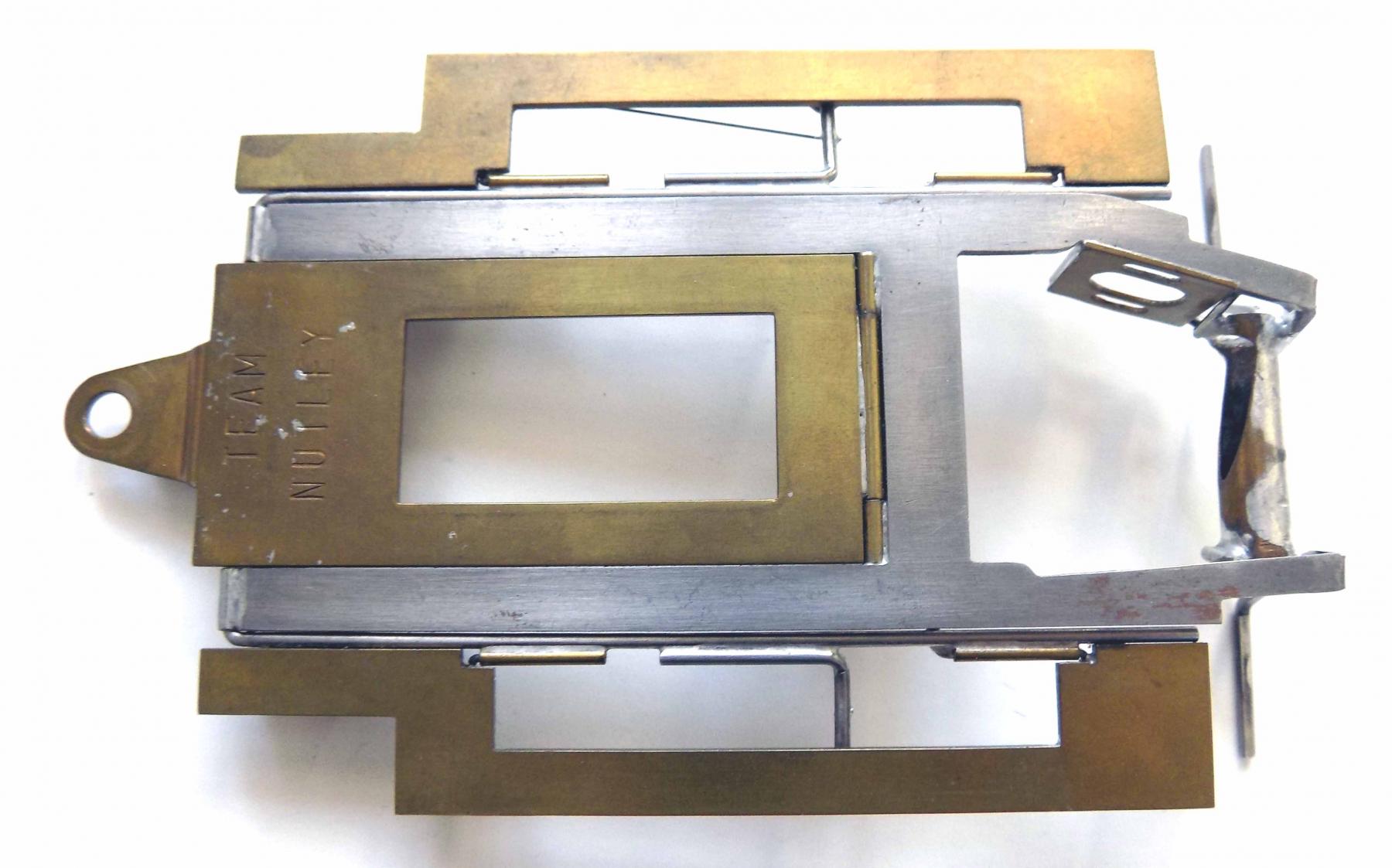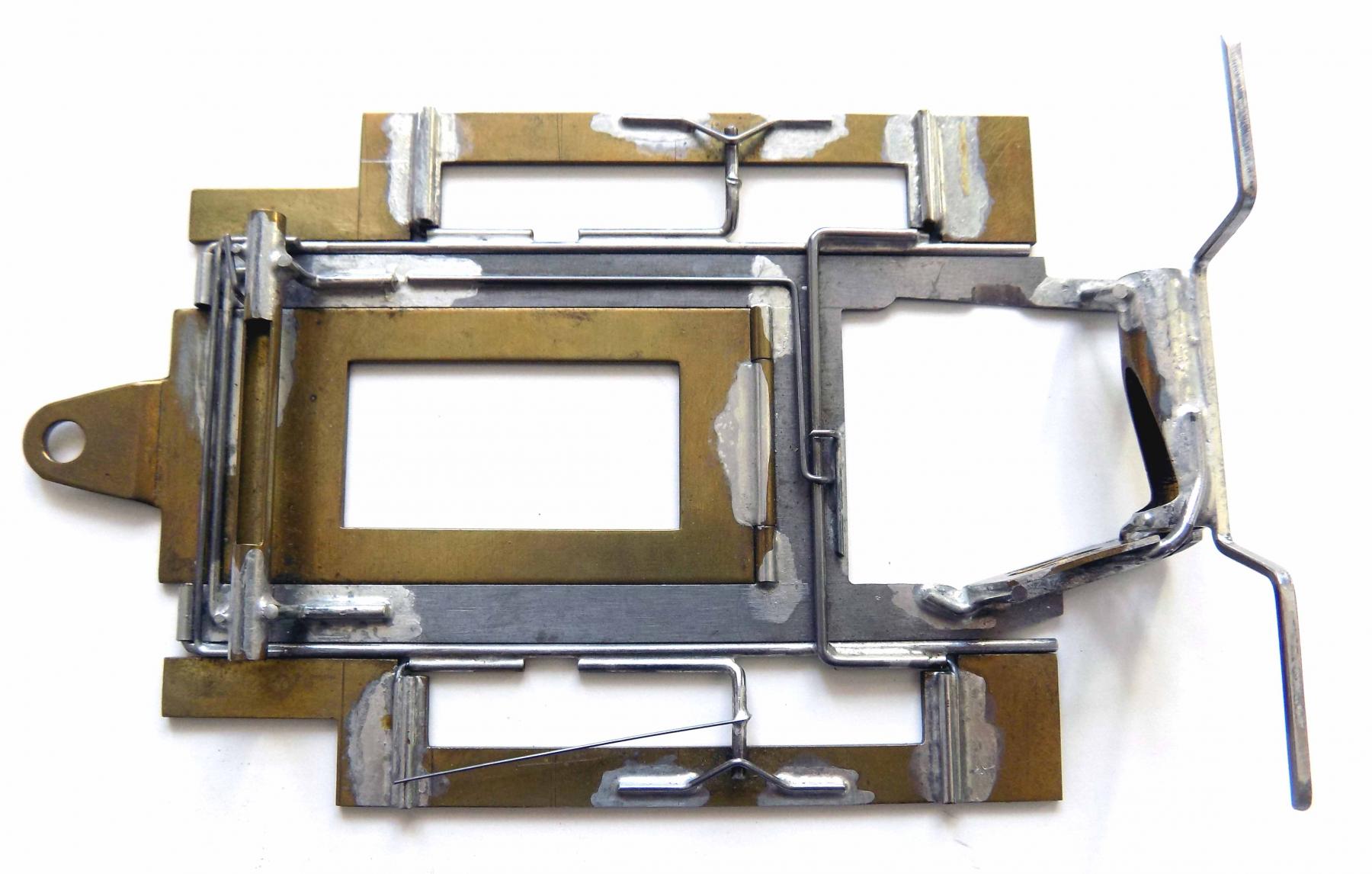 2/ Spring-steel center section nicely shaped, precise assembly with flat wire.




Now what we have here, is suspected to be a Bill Steube Jr. job, or one by someone who made a nice copy of his work. It is in poor condition and currently going though rehabilitation in the company of 3000 small ceramic pellets and soapy water:




Last but not least, yet another Bob Emott-inspired, Tony P chassis built for John Gorski Jr. Maybe John can recall this particular job and what he did with it: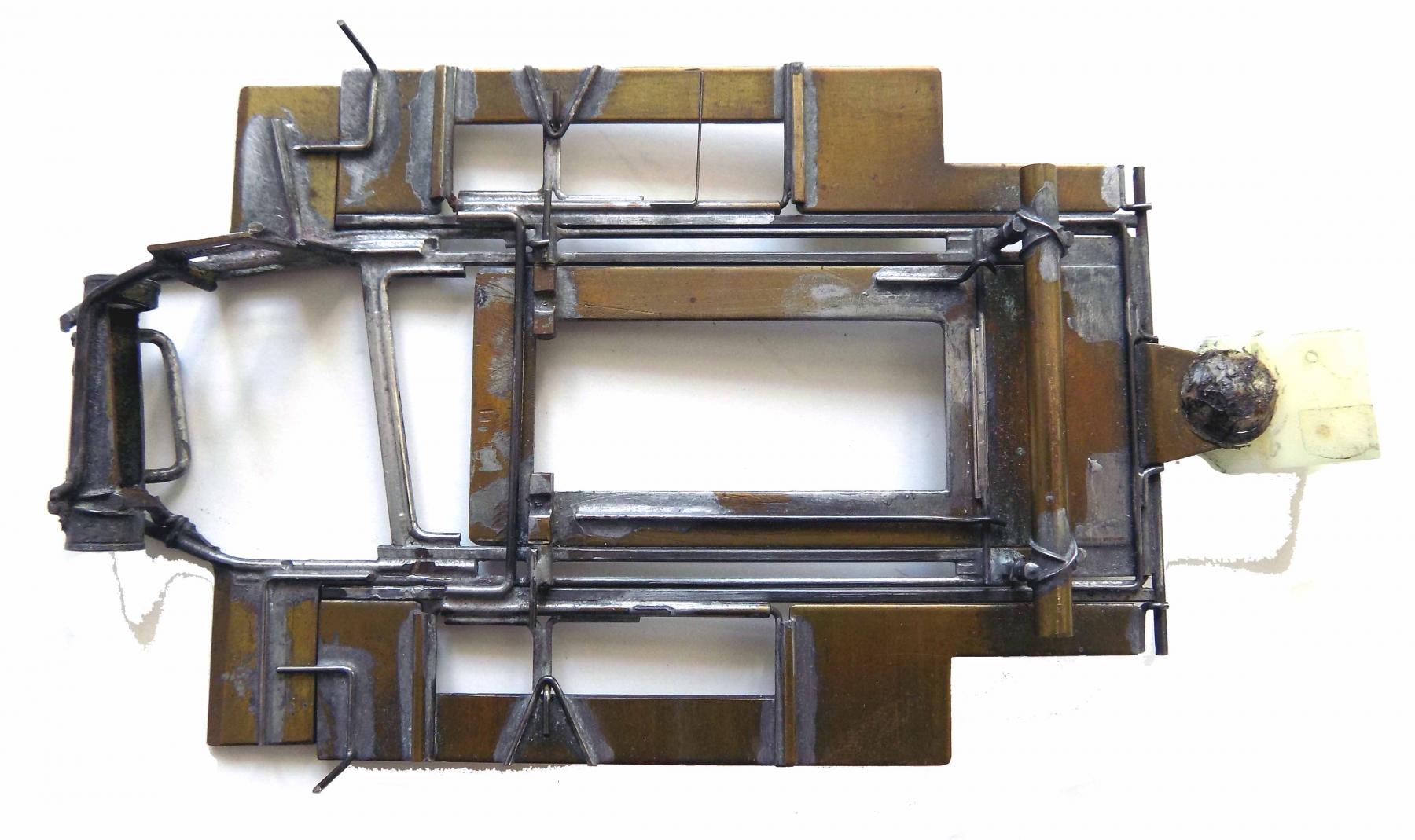 Dozens more to figure out...