A long while back a customer asked me to build two Predator Thingies.
Actually, he wanted a La Bostella coupe but all I had were these roadster versions.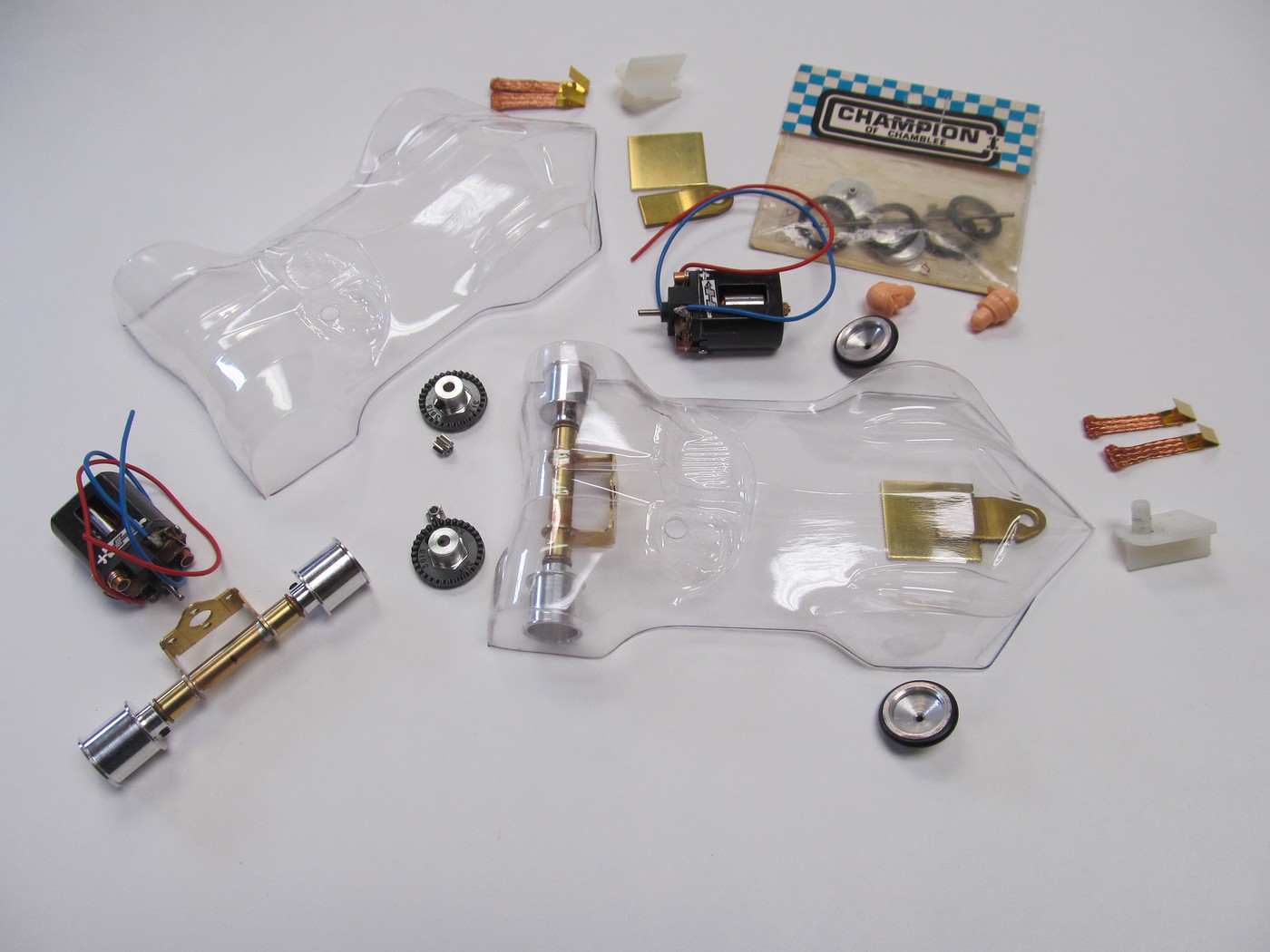 I very quickly realized two things.  There is NO room for an interior with an in-line motor mount.  The second problem is nobody makes rubber for those Russkit rear wheels anymore.  

So I contacted Gene about using his new Predator bodies which are very close in shape and size to the La Bostella... and continued building the chassis.
Yes, I have to do everything TWICE!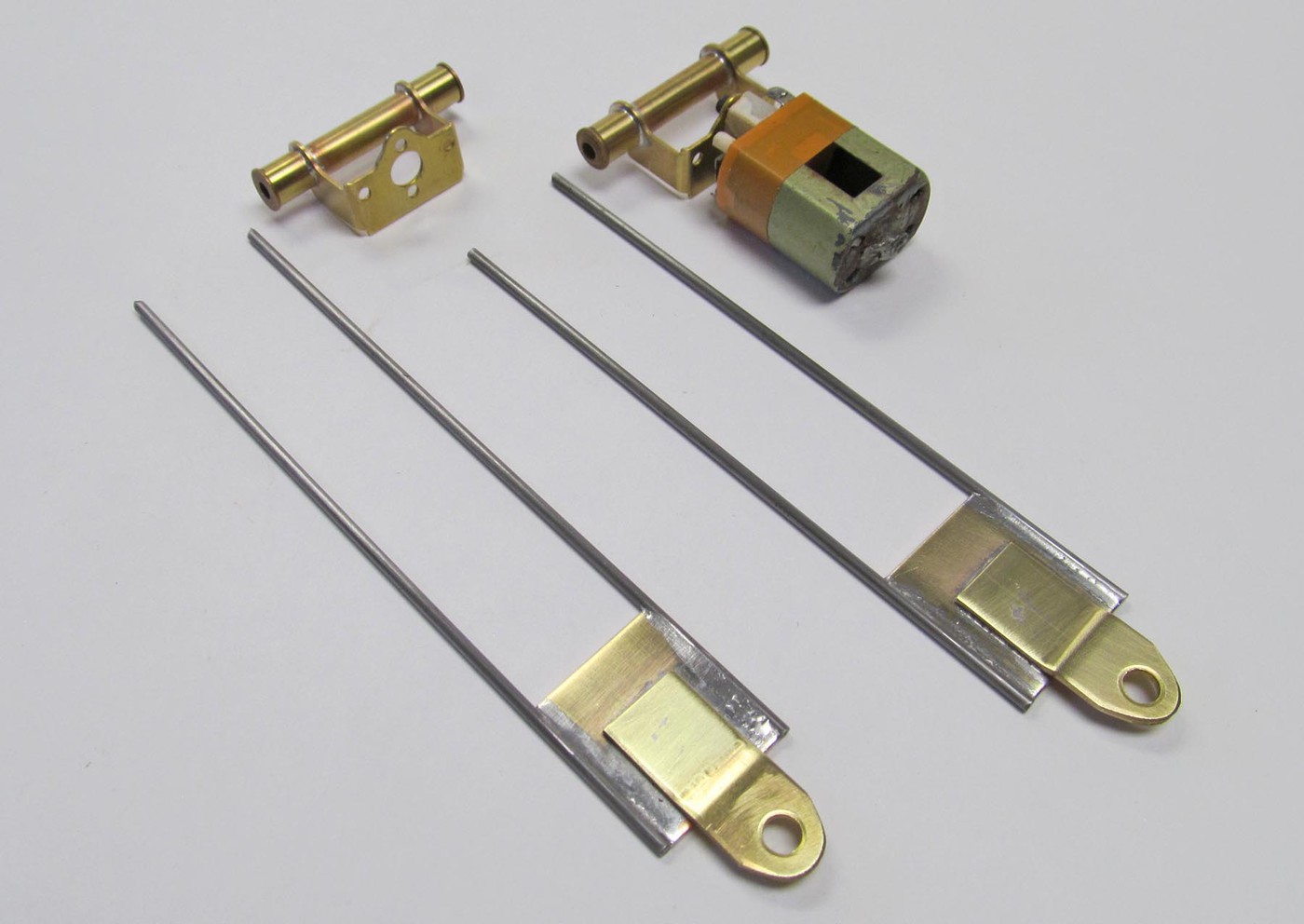 Customer wanted a sliding weight exactly the same as what I built in issue #5 of SCM called "The Alien".
Below is the completed center sections with the slider installed.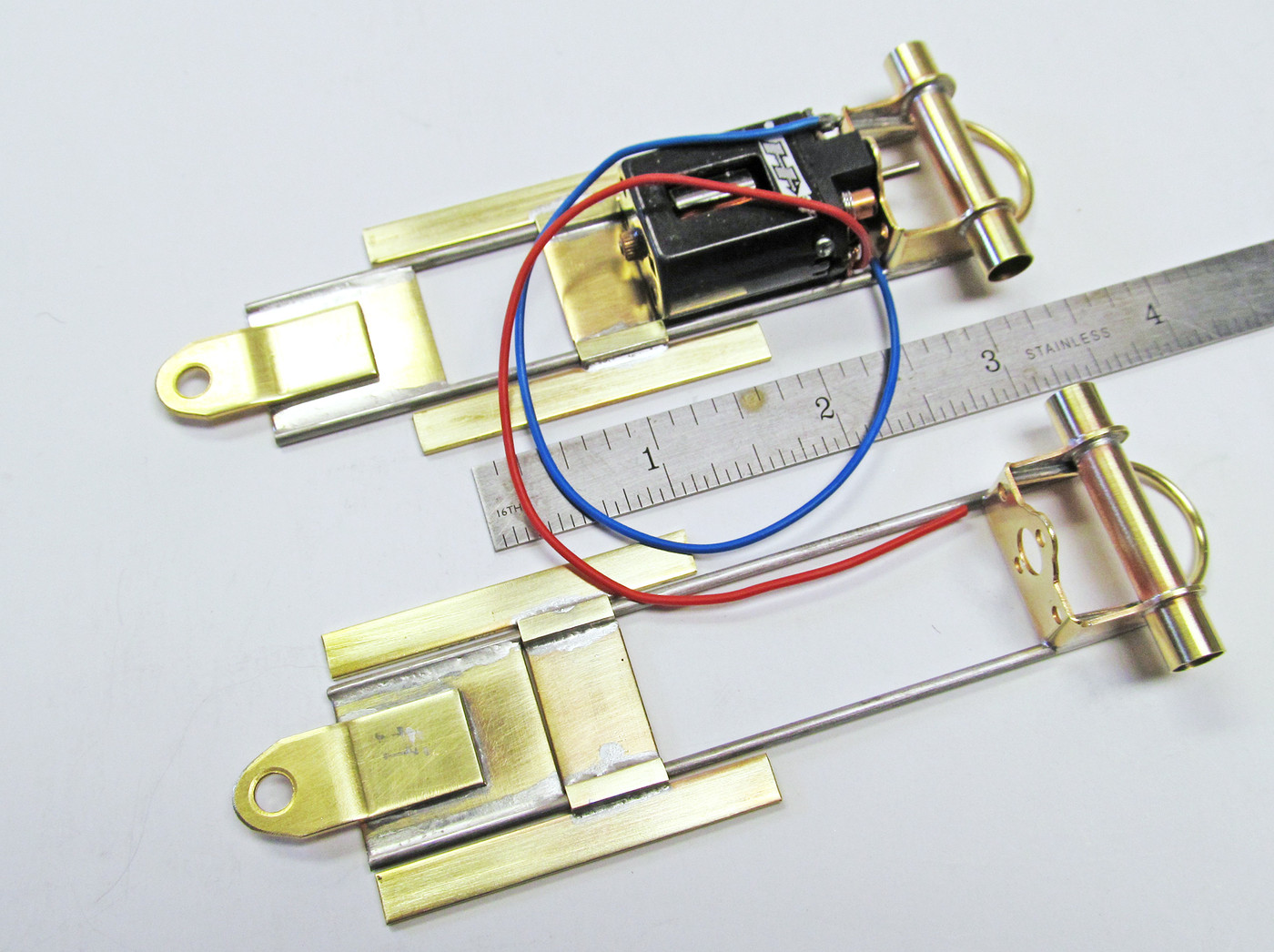 Meanwhile, the bodies arrived from Gene and at first it looked like clearances would not be a problem.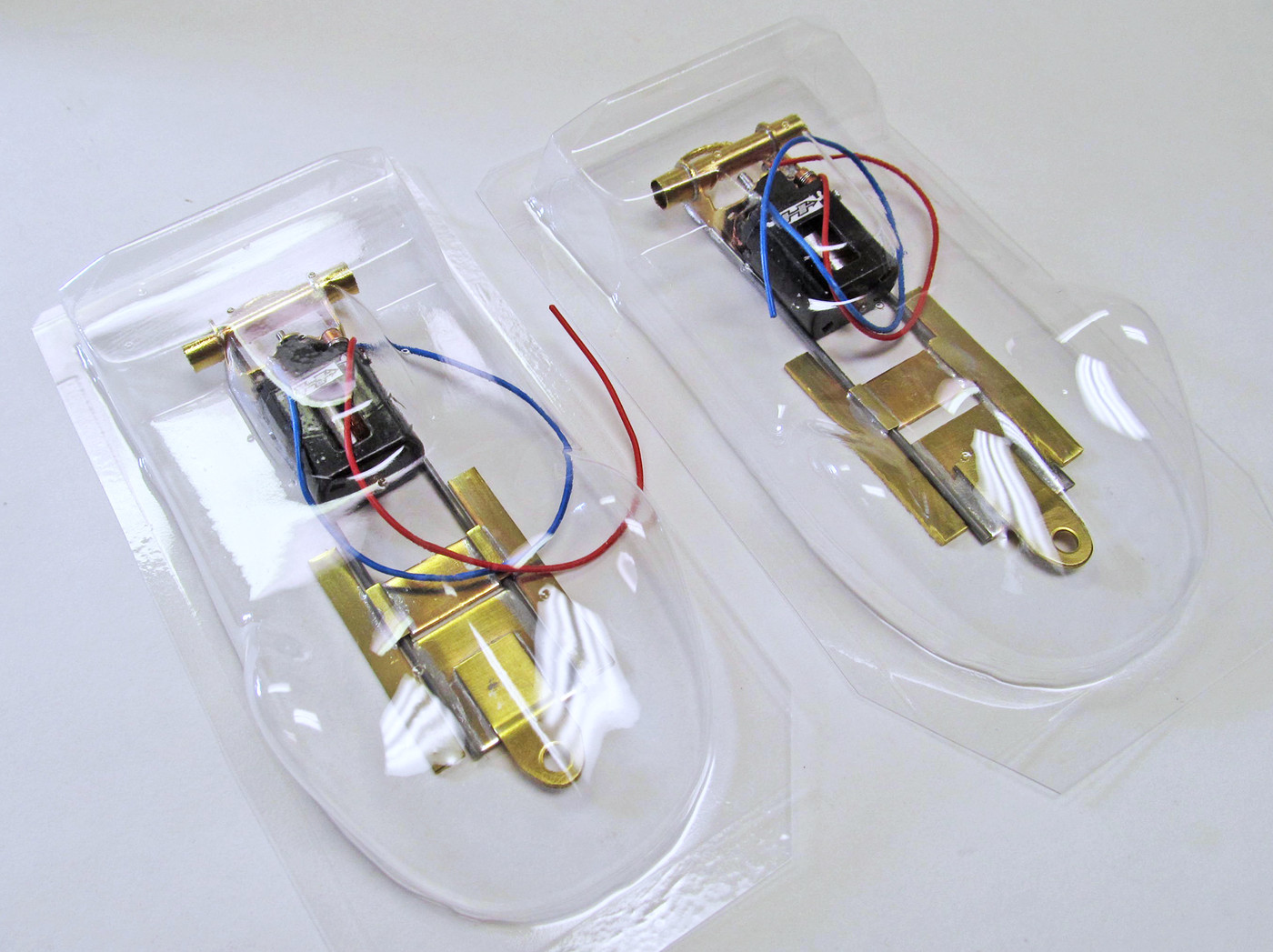 Stay tuned.