 Shinoda Reunion 2017
Started by
Bob Kurkowski
,
Dec 17 2017 06:37 AM
Posted 22 December 2017 - 01:54 PM
Brad........ EVERYTHING is yours! 


---
Posted 22 December 2017 - 02:09 PM
Rob Voska and Mattb like this
Brad Blohm
---
Posted 22 December 2017 - 02:48 PM
And that's fine with me, I always know who to ask when I'm looking for that certain piece!!!
mb
---
Posted 22 December 2017 - 03:02 PM
Justin,
 No way am I going to touch another man's Twinkies.

Maybe next year if Brad's not looking I can snag a set of these 'White Circles' though.
---
Posted 23 December 2017 - 03:03 PM
What a fun event, with a group of old school racers, lot of old time discussion on many topics.
A lot of vintage items to look at and to hold, and the fuming odors from Brad's pit box, I am bringing an air-wick next year.

, 
 Jay's massive RTR car display was unreal. Maybe next year 30 minutes of separate track time could granted for the RTR cars just to buzz around the track by themselves.
I was impressed with the unlimited group, there pretty fast, they were not using a 7R, type motor, looked like a pro-slot? What was this motor. 
 Here is my Shinoda Big Bus (Detroit Iron), I ran, did real good, I only race once a year. I used a R-4, 5ohm controller., Dyna-Rewind 26D, geared at 7-31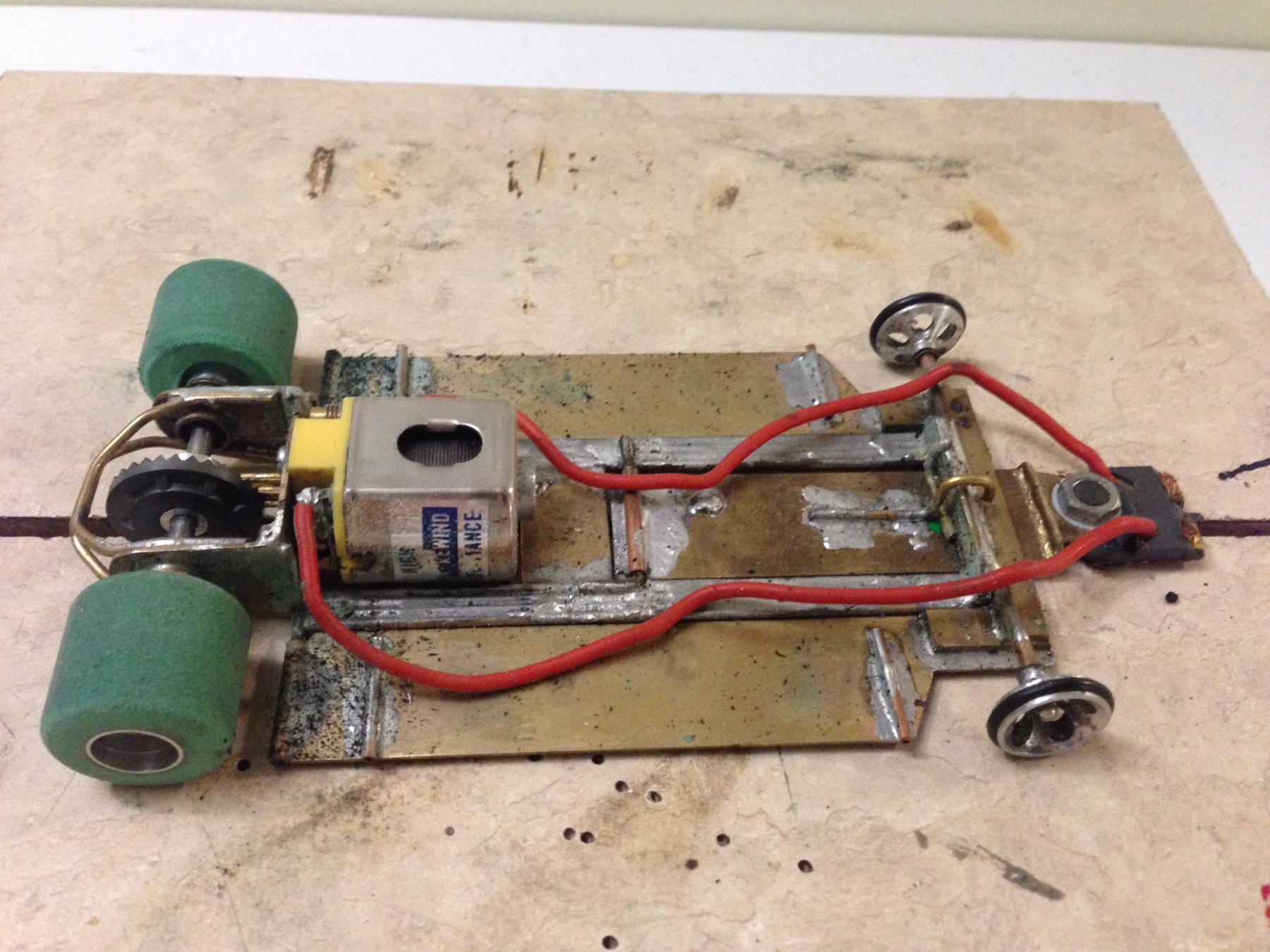 Many thanks Eliot and Paul
gene\zr1
Jairus, Jencar17, Maximo and 2 others like this
Eldon Adams AKA Gene/ZR1
ZR1 Corvette owner
Hand-carved balsa bodies, resin body plugs, silicone molds, vacuum bodies
Genes_World@ymail.com
---
---