NOS foam rubber tires: Colors as shown. For 3/32 or 1/8 axles (your choice) Alloy setscrew hubs.. 13/16" 7/8" .760" (your choice) excellent for period rebuilds or tributes. Tire tubes included.
Yellow
Blue
Red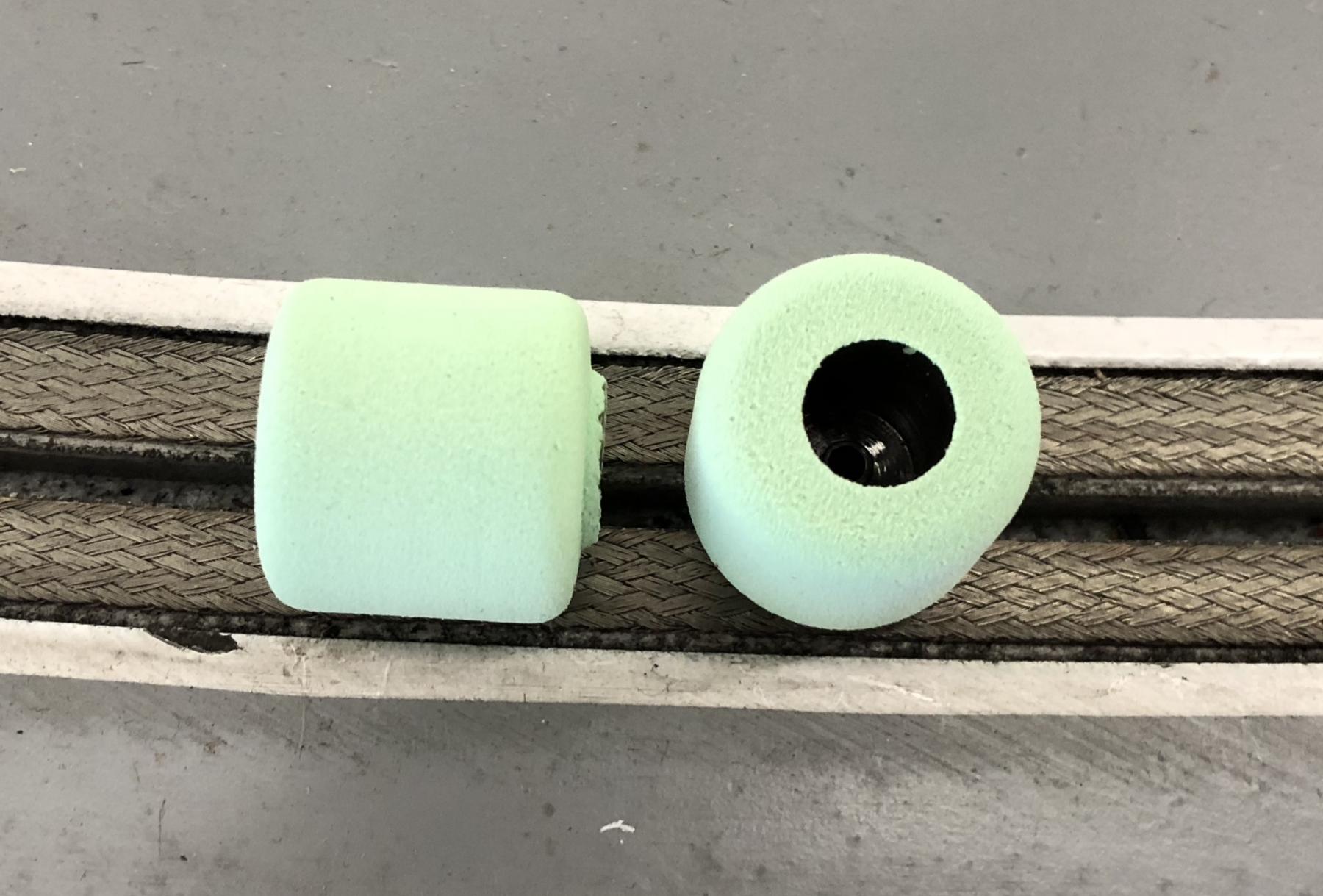 Mint
White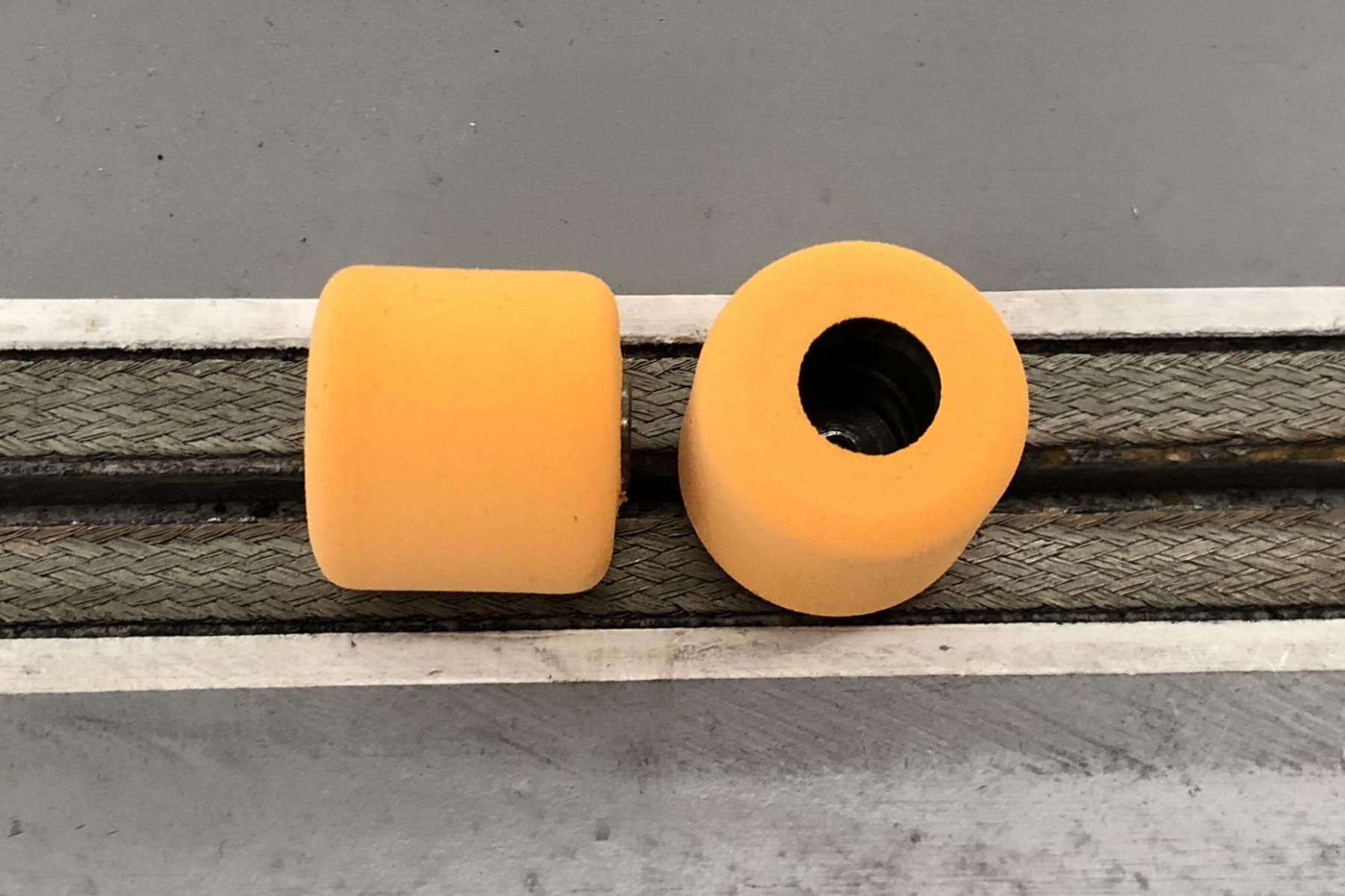 Orange
Gray
Brown
Tan
These look excellent on THINGIES or WOMPS. Different color on each corner?
What you see is what you get.
$US 6 / pair or $US 10 / 2 pair + shipping.  
Contact Mid America Raceway Naperville at ‭+1 (630) 484-8574‬ to order or if you have questions.
NOTE: I did an unscientific 'squeeze test' on a few random tires and they seemed reasonably fresh. Durometer? We don' need no steenking Durometer!