Back in 2013 I built a couple cars for the 1966 R&C challenge Rick Thigpen proposed.  One of them actually competed in the proxy race.
At any rate, I finished a third car just recently.
What started out as an alternate body for my Russkit Carrera chassis ended up as a stand alone project.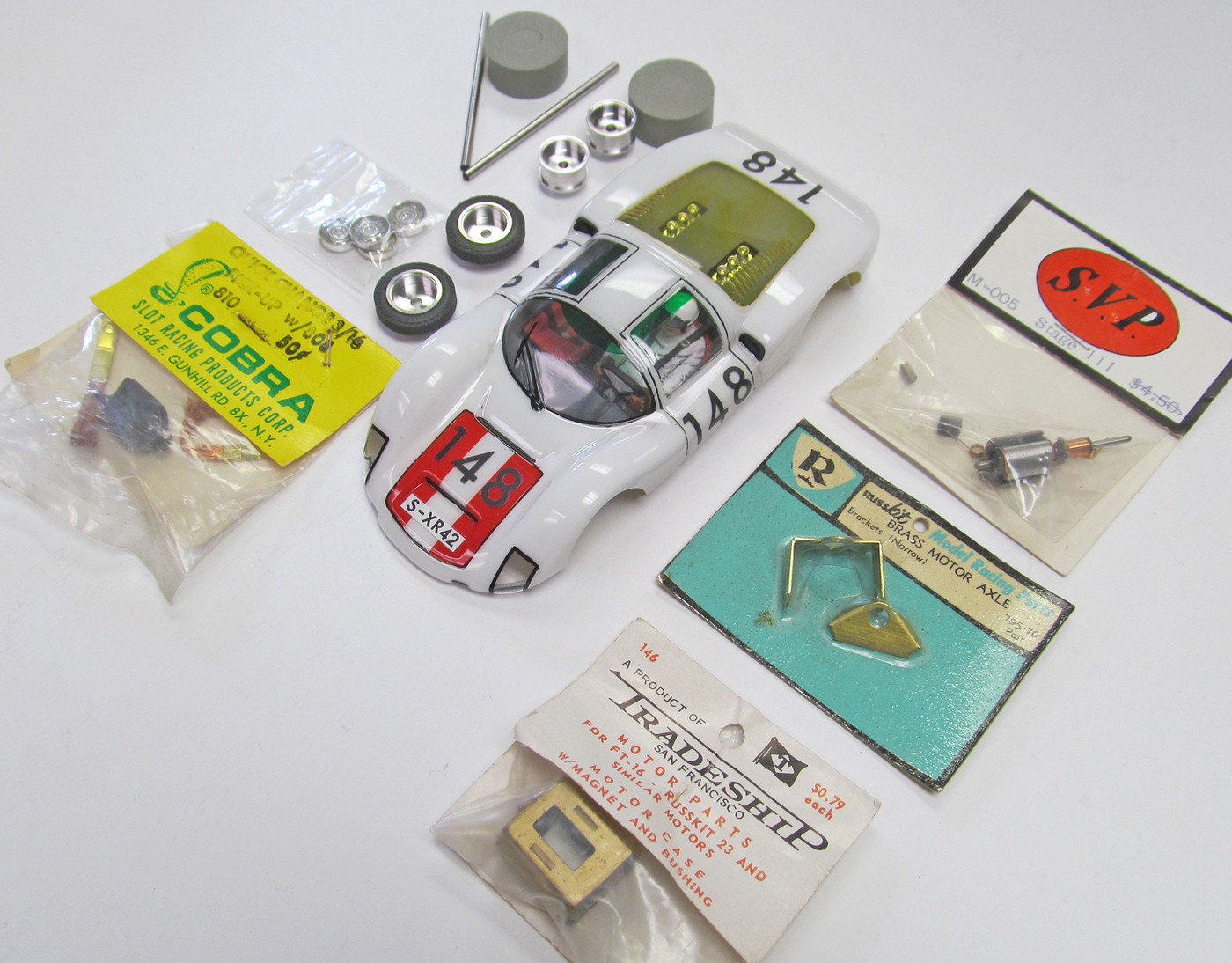 Everything but the end bell.  Which is getting harder and harder to find.
Incidentally, the Carrera chassis ended up under this Russkit dune buggy which I love very much.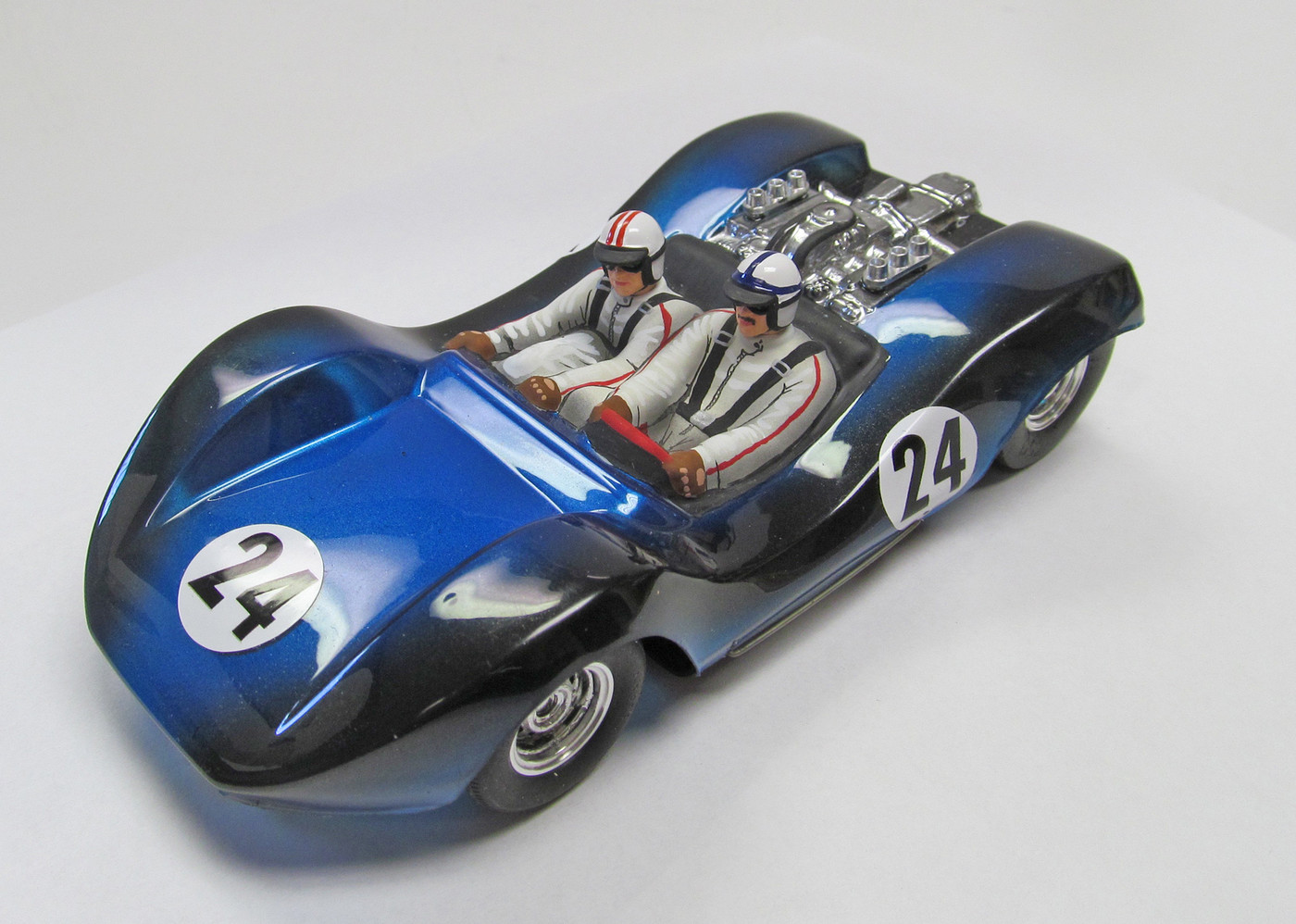 So, progress was slow collecting the bits till early December when I warmed up the iron and finally made a chassis for the Porsche.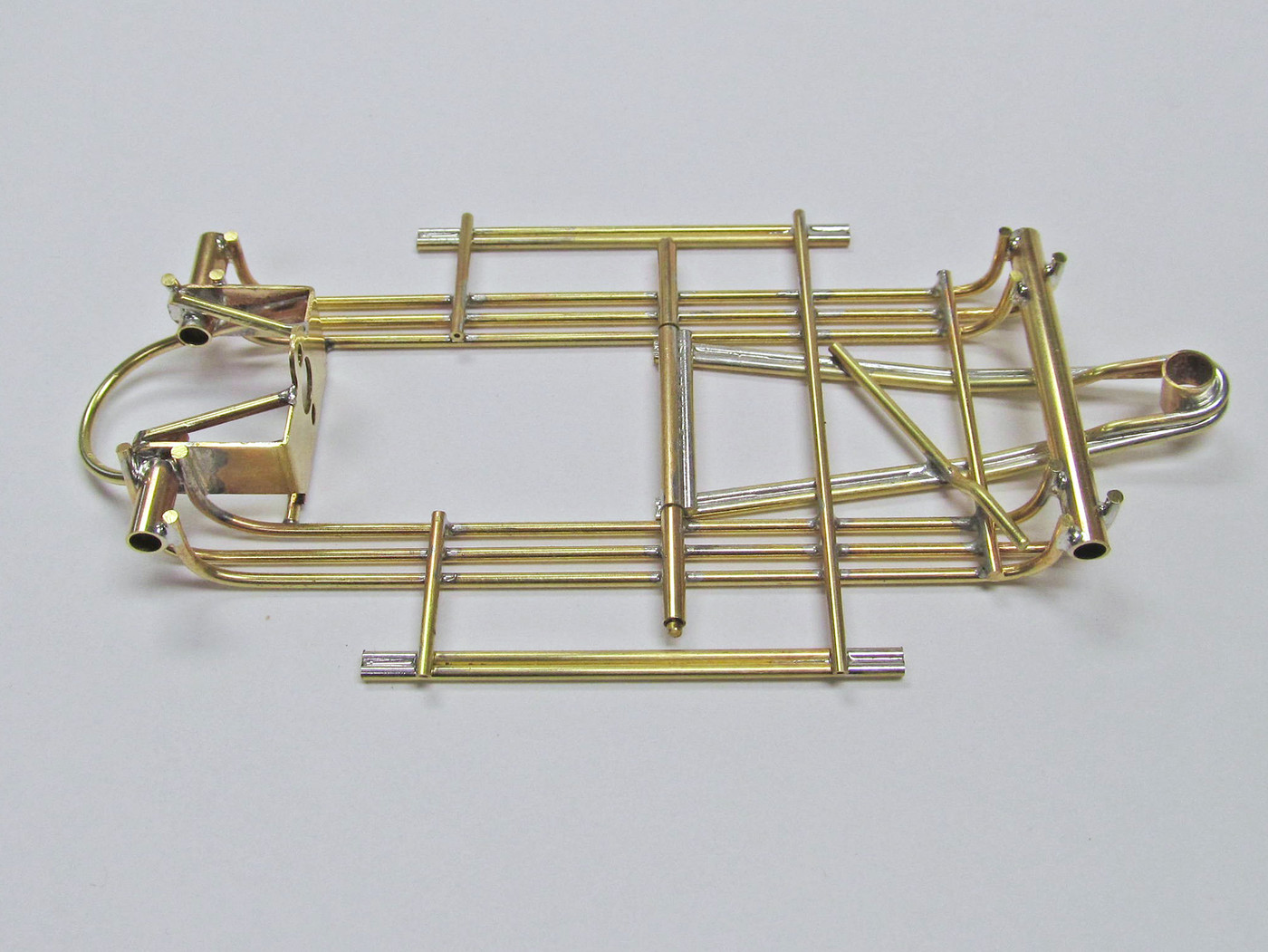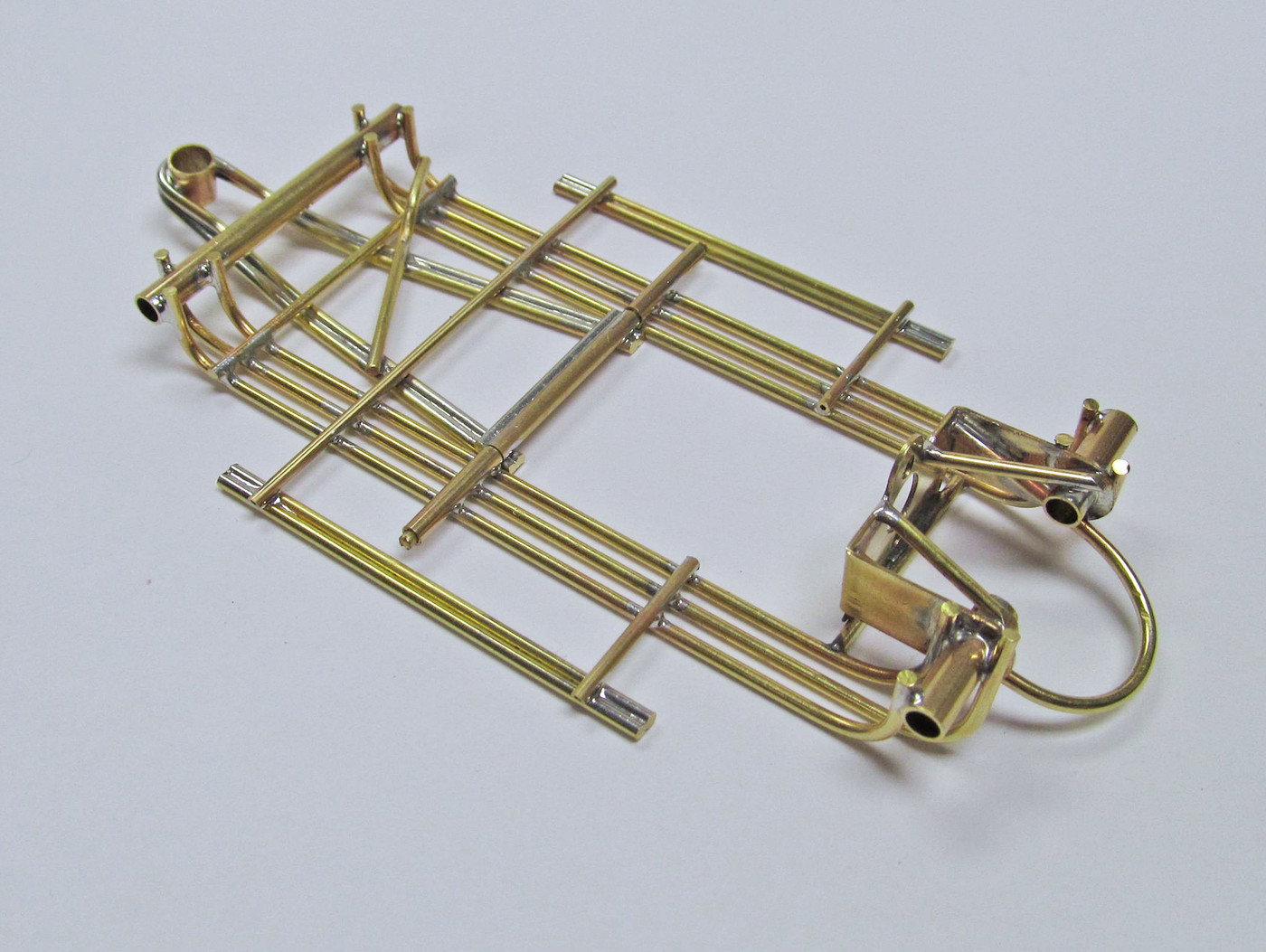 The design is pretty close to what most of the racers in the '66 R&C series were running by the 4th race.
One thing I learned is that no matter what you do... the rear axle will bind during construction.
The trick is to use a torch last.
Assemble the chassis with axle and motor, set gear mesh and then use the torch carefully on the bracket to tube joints.  Then, loosen the set screws and the axle falls out! 
Now it spins perfectly with little to no friction.