Yeah.... I shouldn't be left alone unsupervised.
Crazy ideas come up and, well.... this is the result.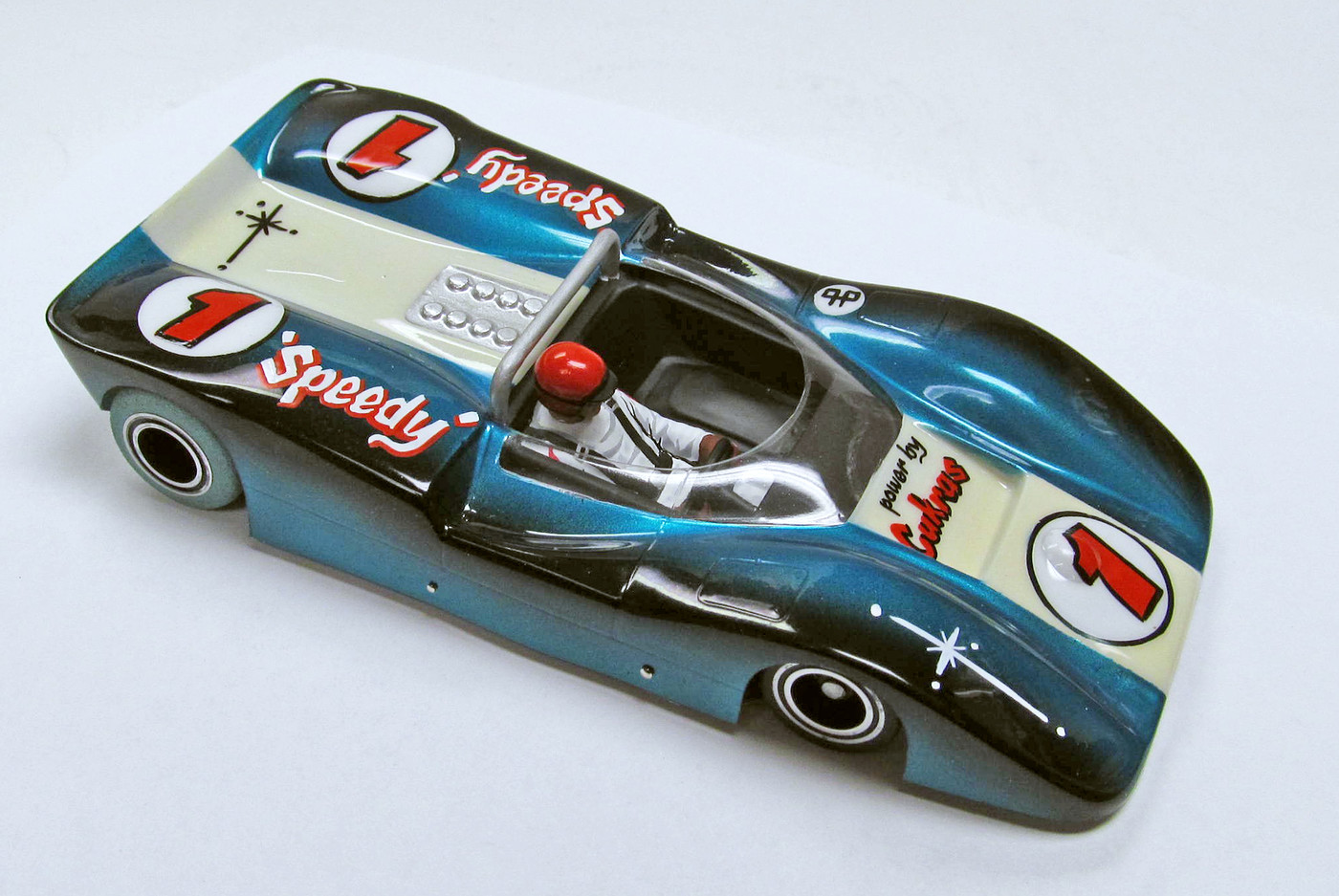 The premis for this build was what could I build/assemble that would look like stuff purchased off the hobby shop wall in late 1968.  To that end, I started with some NOS Riggen wheels, a bagged but not tagged chassis.  (Totally unmodified by me)
NOS McLaren body with some sort of interior which I probably should NOT have used........
Plus a neat replica Cukras motor.
I say replica, because I built it myself using a Mura "A" can mated to a Tradeship endbell.  But... it does have a real Cukras sticker on it! (Gift from John)
The arm is a tied and balanced Mura item with Mura magnets.  Can I painted a mixed pink color to match the original second series Cukras motors.
Flower power sticker by Neckcheese!  (Beautiful those)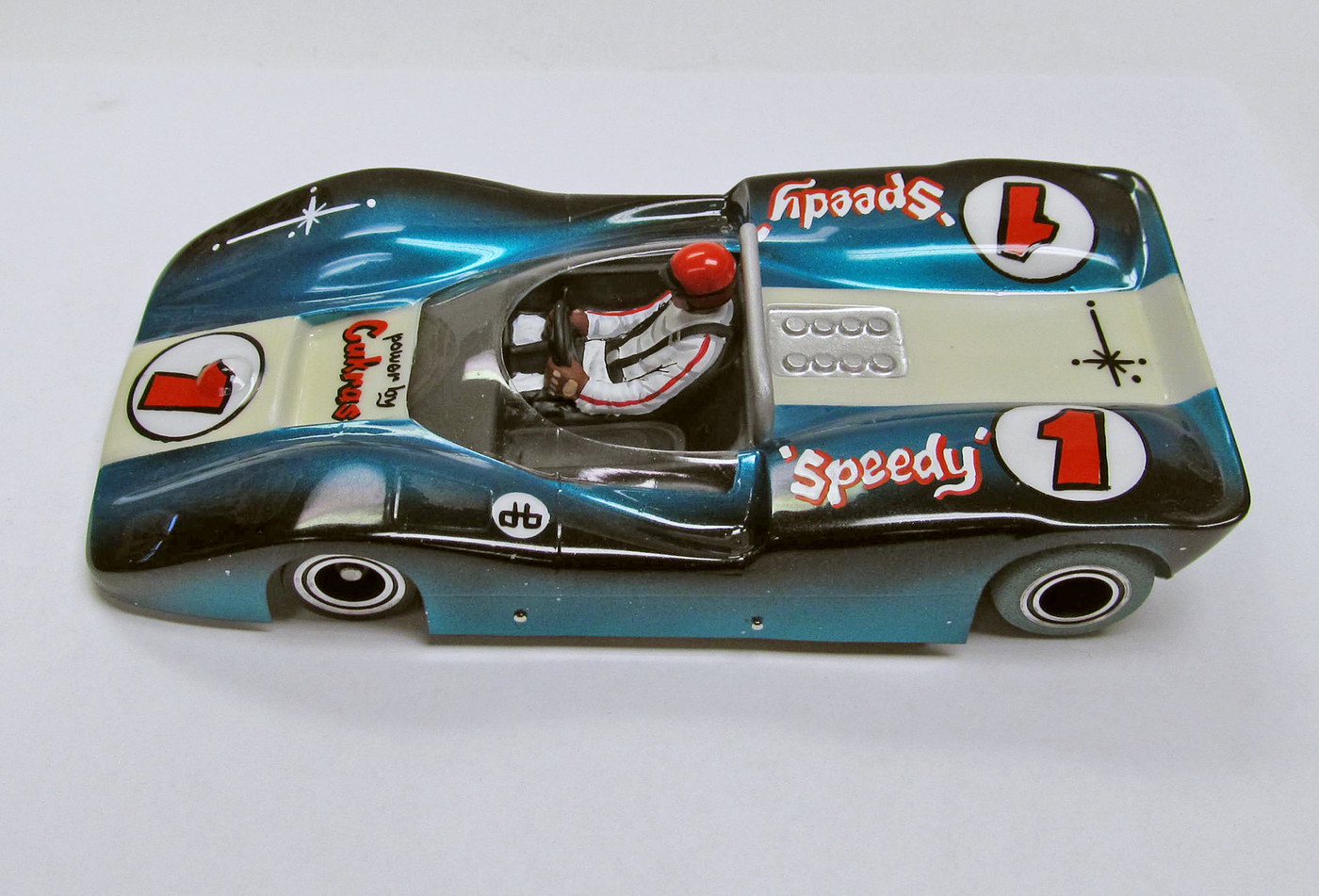 The Truescale body is painted as closely to what Dave Bloom would have done back then. 
No idea what that interior is, but I wanted a real roll bar and real Russkit drivers head.
Love the look, but it required a soldering iron wrapped with teflon tape and a teflon frying pan to make room for the chassis!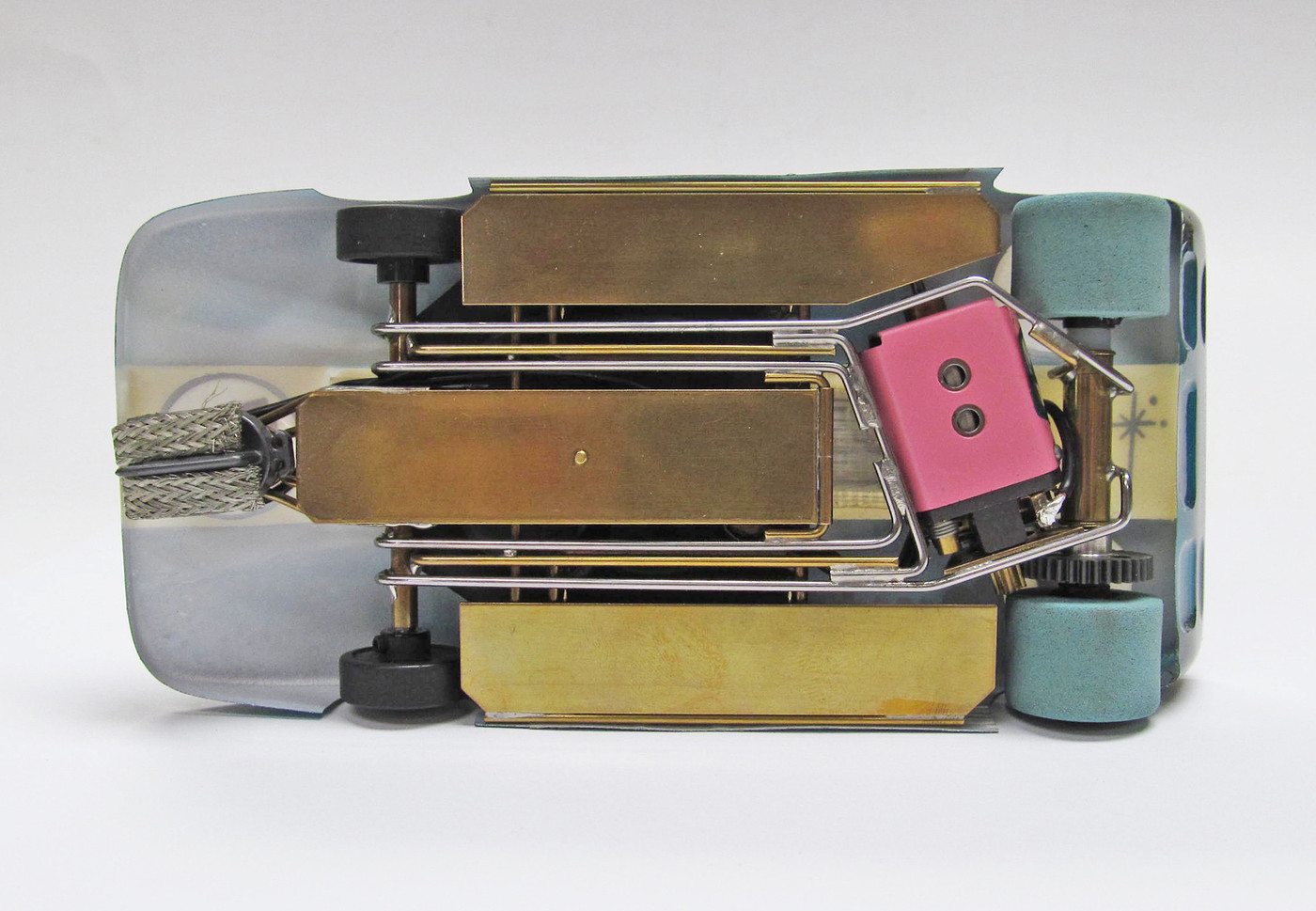 I have no idea who made the chassis.  RehCo?  Tradeship?
I don't know, but it was bagged and the tarnish is totally natural. 
Was very tempted to clean up some of the joints, but the theme here is "off the rack" so I left it alone.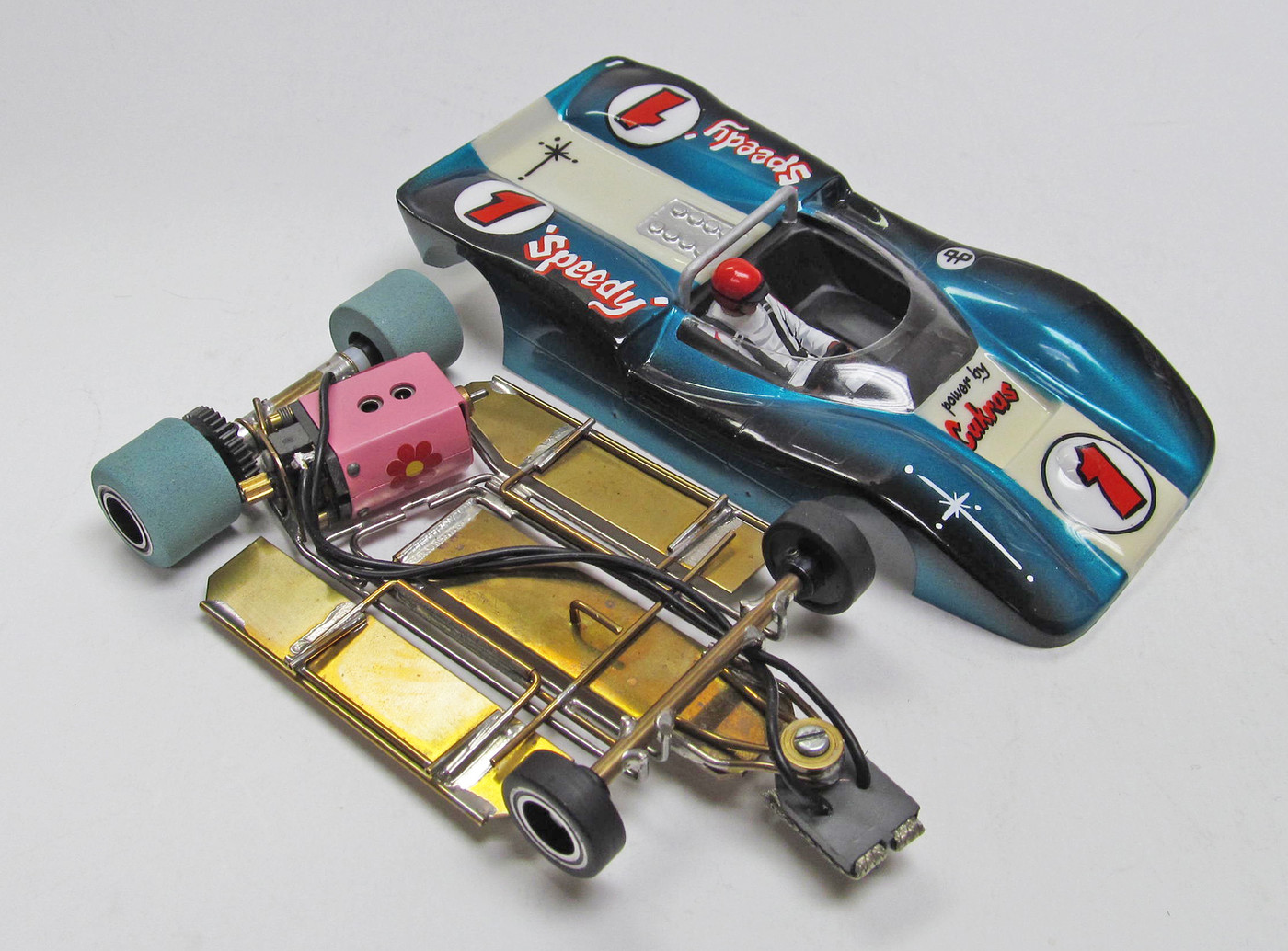 Guide is Cox and came out of the bag same as the Cobra gear, rear bagged wheels and fronts.  Axles are of course new.