I figured I'd show you guys this. I didn't know where to place it. Then I thought I'm using it for a Thingy project. 
It's something I did up in CAD and printed out on my Brothers Zortax M300 in ABS.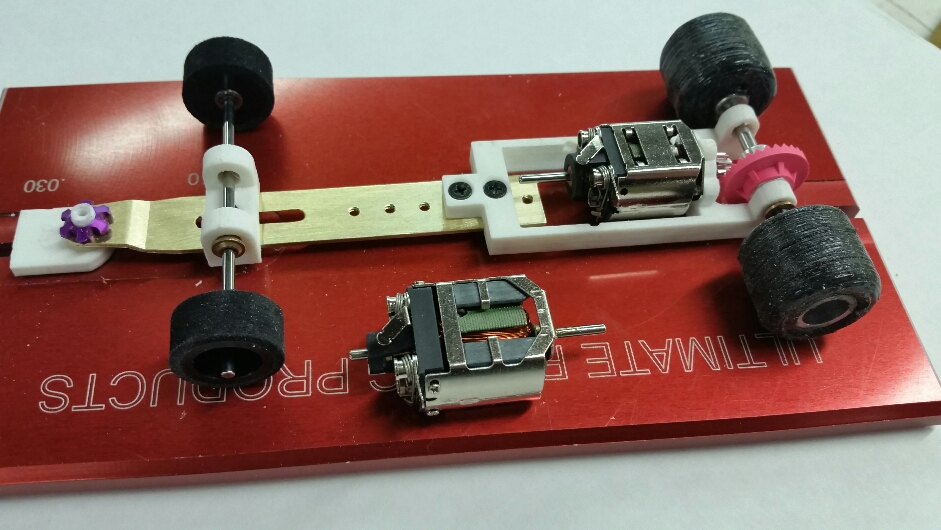 I made the chassis to accept a FK or 16D motors
I mocked it up with parts on the bench so I could snap a few pictures.
I'll explain it in more detail as I build it and some of it's features. I know it's going to be wearing a Gene's World Realm body.
Ken