Race #2 of the Florida Slot Car Series was held at P1 Raceway in Winter Garden, Fl. Thank you to Marcus Ramos for hosting this race. Also, on the behalf of all of the directors, I want to thank all of the racers whose attendance made this event successful.
NASCAR:
Podium: Dale King, Mike Bresett, and Marcus Ramos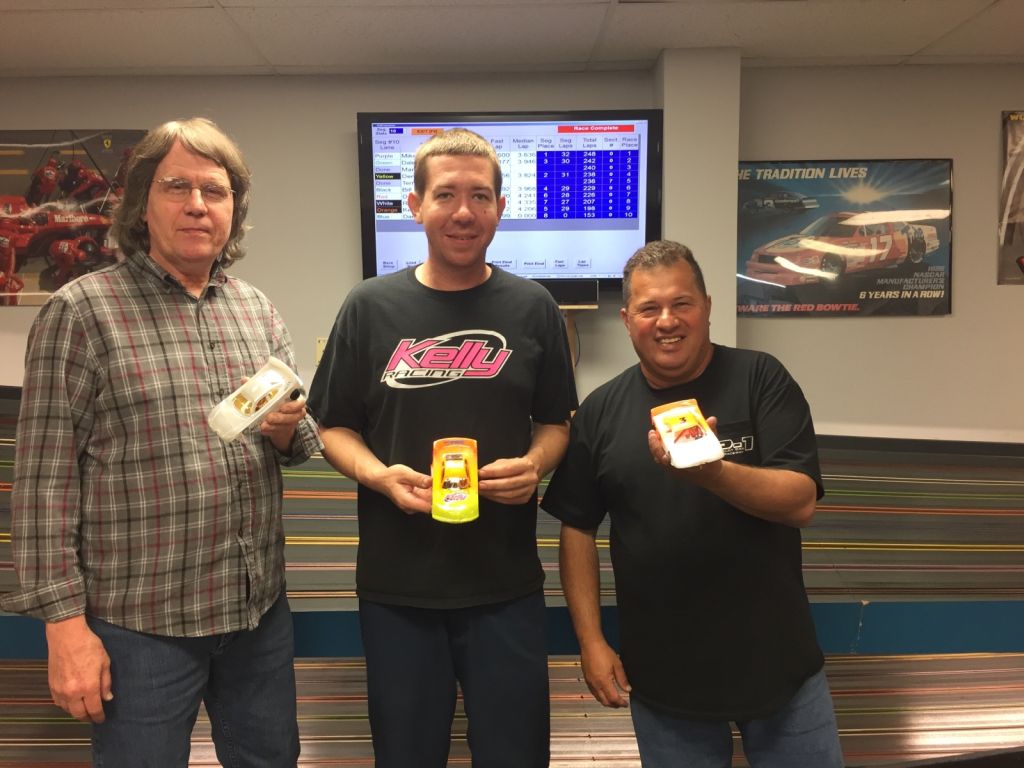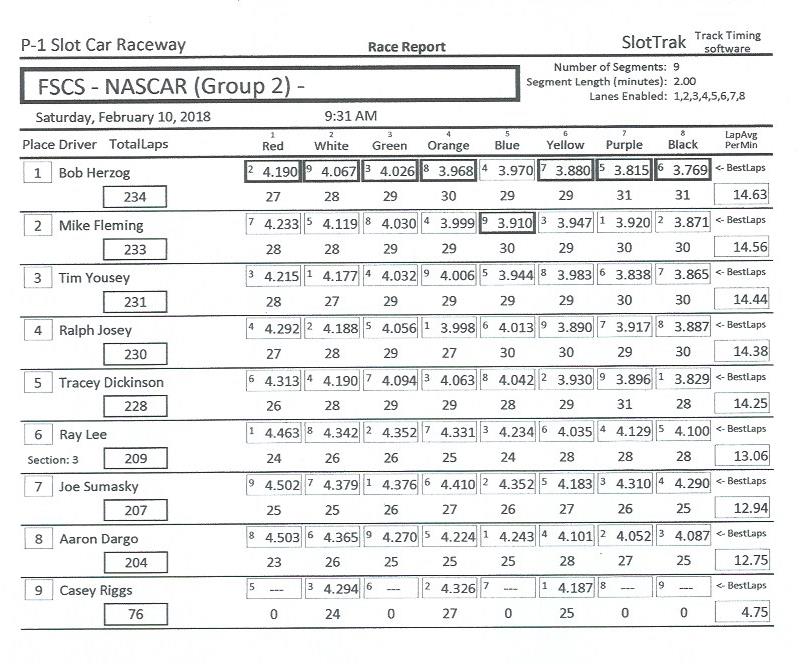 Podium: Mike Fleming, Bob Herzog, and Tim Yousey
LMP:
Podium: Ken Green, Mike Bresett, and Dale King
Podium: Tim Yousey, Bob Herzog, and Mike Fleming
GTP:
Podium: Marcus Ramos, Dale King, and Ken Green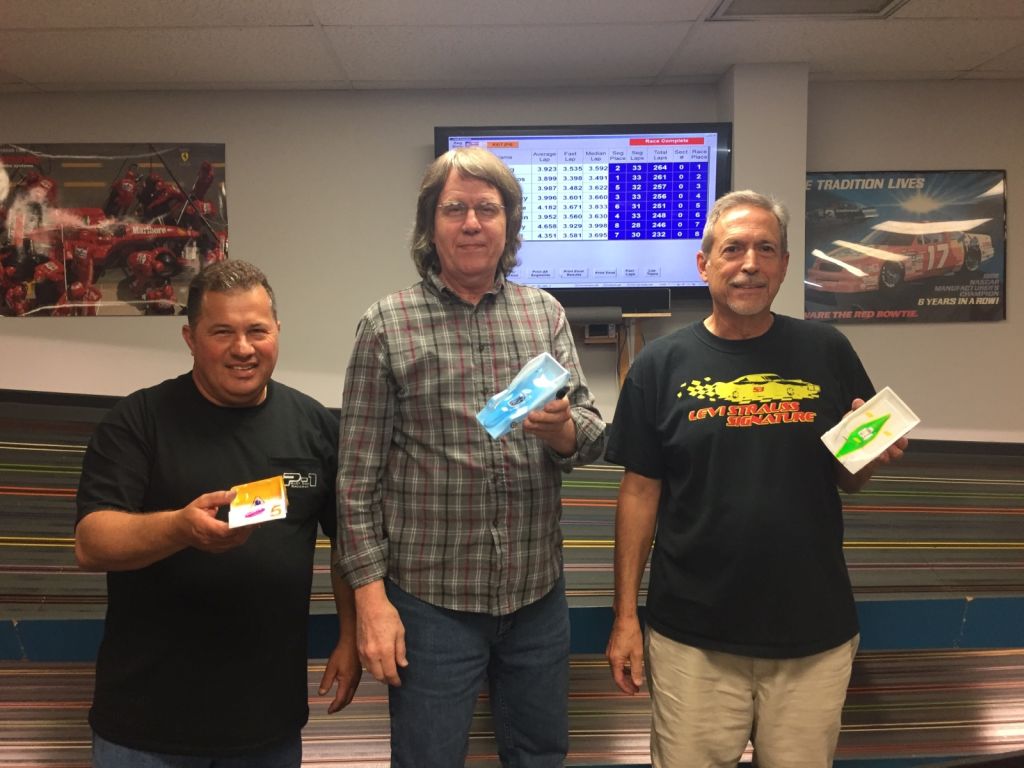 Podium: Bob Herzog, Tim Yousey, and Tracey Dickinson
Congrats to all of the winners and to those who finished on the podium.