Bad news on Englishtown drag strip
Started by
Samiam
,
Feb 24 2018 03:16 PM
Posted 24 February 2018 - 03:16 PM
Another one bites the dust. Historic Raceway Park is closing. 
http://www.hotrod.co...ts-drag-racing/
Sam Levitch
 
"If you have integrity, nothing else matters, and if you do not have integrity, nothing else matters."
     Robert Mueller, special counsel (2013)
---
Posted 24 February 2018 - 03:28 PM
I heard about this maybe a month ago. One more race track closing up.
   At least Island Dragway is still operating; that's where Garlits made his historic first official 200mph run 
"Whatever..."
---
Posted 24 February 2018 - 03:33 PM
SUNDAY...SUNDAY...SUNDAY....
Sam Levitch
 
"If you have integrity, nothing else matters, and if you do not have integrity, nothing else matters."
     Robert Mueller, special counsel (2013)
---
Posted 24 February 2018 - 04:33 PM
Between a huge deal with CoPart and the NIMBY noise complaints its no surprise they shut down.
Rumor has it that the CoPart storage deal  (15_ mil over 20 years) is/was tied to a big development being put in close by.
But seriously the NIMBY's won and for years now the racing hasnt been like it was
  I stopped going and I had a friend in the office so it was free.But it wasnt worth it half the time because  someone would call and complain.They even shut racing down before the curfew many times and the idiots would still complain!!!
It's a shame because  NONE of the complainers were there before the track and they all knew it was there.Their excuse was I didnt know it would be so loud????I swear you could easily sell ocean front property to these idiots in the north pole if they thought they'd be able to complain and sue someone because its cold there.
We seriously live in a society where your hobby and lifestyle  has to agree with everybody.They even closed down our tennis courts at night because the lights bothered people.I guess that's the one good thing about slot cars being small,at least we are off of the radar lol........But seriously I can see it already,first someones  dog will be offended by the high pitched noise and before you know it it'll be the strong magnets affect my aurora or some  BS.
Robert Fothergill
---
Posted 24 February 2018 - 09:50 PM
Common sense says you move next to a hog farm you should expect to smell hogs.    You move next to a dragstrip/race track you should expect noise.   You shouldn't have any right to make them change.
---
Posted 25 February 2018 - 10:19 AM
I spent a great deal of time at Raceway Park in the late 60's and early 70's.  I got my Top Fuel License there in 71 and raced at the 71 and 72 Summernationals.  I moved to NJ in 1977 and lived about 15 min. from the track for over 30 years.  The noise complaints have been an issue for decades, I am surprised they lasted this long.  From what I've read the track will still be in business for Autocross, Kart Racing and concerts but no more Drag Racing due to lack of interest.  Sad indeed.....
Fred Correnti
---
Posted 25 February 2018 - 12:19 PM
Yea,it is COMPLETE B.S !!!!  Move next to a racetrack that has been in operation for years and DEMAND  peace and quiet.......  WTF???? 

 Noise curfew has changed TWICE now in Brownsburg now as I remember it .  :/  That track was there when very little else ever was!
BTW,My Cousin move to Brownsburg ,In near Raceway Park BECAUSE of the noise ! Sits outside in his chair during the Nationals....
---
Posted 25 February 2018 - 02:54 PM
The sad part of a Democratic society is that the majority rules. A bunch of people get together and lobby to shut down
a facility they don't like. Us gearheads don't get any say in it at all because we are way outnumbered by those P****rheads.
I am a little worried about Road America. They have been dealing with this since the track was built. The last time I was
involved with organizing an event there, they were restricted to five "noise" weekends per year. All other events have to
have sound levels below 115 Db measured 300 feet from the track, and less than 98 Db measured off the track property.
And there is a state inspector at every event. About fifteen years ago an inspector came to the VSCDA Fall Festival and
threatened to shut the event down because we hadn't applied for a temporary variance and we were over the limit. There
was a mad stampeed to get diffusers on the cars with open exhausts. People were making racket busters from old pop
and beer cans.    
---
Posted 25 February 2018 - 09:08 PM
Face it, the planet is getting more crowded and things that were W-A-Y out in the boondocks are now bordered by houses, businesses, people and so on.
Riverside International was N-O-W-H-E-R-E in the 1960s but by the time of the early 1980s you could see houses being built on the eastern ridge above the track. It was a matter of time before the homeowners complaining and the land became too valuable for a race track.
Lions Drag Strip was killed because of the nearby housing (which one was there first is unknown). The Port of Los Angeles took it over and that land is now a cargo transfer site. Not so sure it's quieter but that facility probably runs 24/7... did the neighbors get a better activity next door?
Ontario was too far ahead of its time: far out in the boonies then but in the middle of a massive development after its demise. Just like Riverside you could see the development creeping slowly to it, although it took a long time.
Orange County International  couldn't withstand the southward development of Orange County. What used to be a drag trip and neighboring strawberry fields are office buildings and apartment complexes. Anyone else remember when Fluor built their HQ in BFE southern OC not far from OCI? Yeah... people thought Fluor was crazy... now that building is in the MIDDLE of other business buildings....
Irwindale is probably the exception to the above: the "guy" who financed the track withdrew his financial /ownership/interests form the track in the 2008 "Great Recession". There's supposed to be some kind of massive shopping mall that will replace it but the people who bought the track seem to be having problems getting financing to do so. Malls aren't attractive for investments right now.
Click
HERE
to contact Sonic Products. The messenger feature on my Slotblog account has been disabled.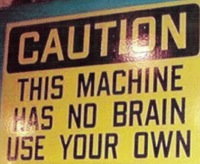 ---
Posted 26 February 2018 - 10:33 AM
Indoor golf ranges
Indoor sking
Indoor go-karts
Indoor farming
Indoor jumping in inflatables
Indoor trampoline fun places
Indoor gun ranges
Indoor football
Indoor motor sports
See the trend?
---
Posted 26 February 2018 - 02:41 PM
They used to drag race inside the Chicago Stadium. We just need to find an old blimp hanger to do it again.
---
---