A skinless thingie...
My old rail dragster finally put back together. Had to gather a few old parts.
At Stapleton's Raceway they had a drag strip, you could choose 12v, 24v, 36v, 48v by moving the three-prong plug to your desired voltage at your risk.
This rail is powered with a Revell/Pitman 77, all metal gearing. These old motors could take a little extra poke. It was never a record-breaker by any means, but could do a lighter fluid burn-out pretty good. Length is approx. 11 inches but always looks cool.
I may just put it up for sale, but probably wouldn't bring much. Just thought you guys would like to see it.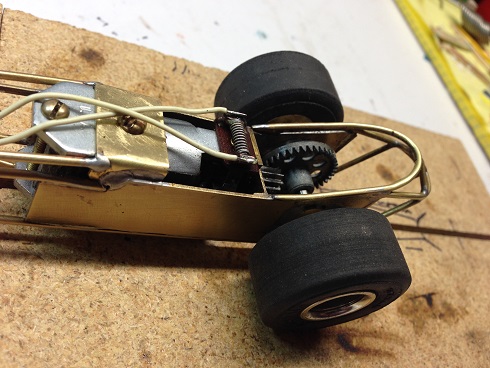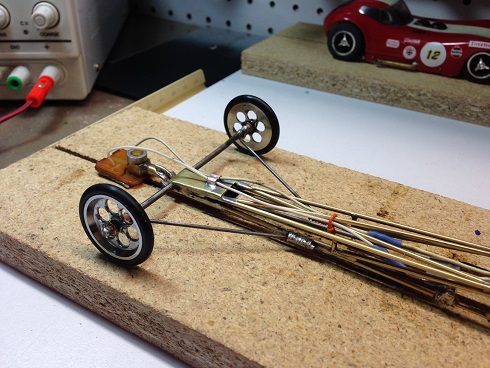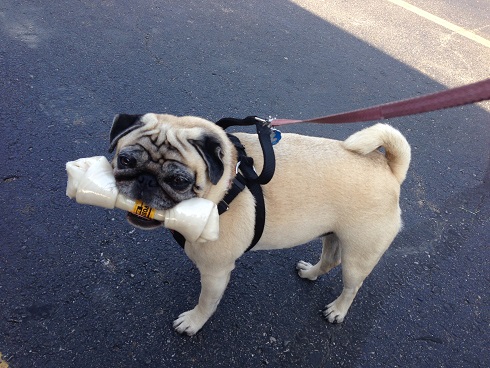 That's it for now!
Gene\ZR1