1961 Car & Driver five-page slot car article
Started by
TSR
,
Mar 02 2018 11:48 AM
Posted 02 March 2018 - 11:48 AM
Mike Patterson and C. J. Bupgoo like this
---
Posted 02 March 2018 - 12:31 PM
Magazines? Tell me of these things!

Click
HERE
to contact Sonic Products. The messenger feature on my Slotblog account has been disabled.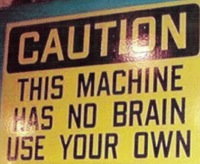 ---
Posted 02 March 2018 - 02:57 PM
Philippe,
The fickle-finger-of-fate writes, and having writ, moves on.
Novelty - activity - hobby - sport... Slot racing grew up. Modern commercial slot cars are hardly scale models of anything. And even if the 1/32 club and home track segment is far more "scale" and far better performing than it ever was, it is no longer a fascinating and attractive novelty.
Sadly, the arrow of time goes only one way.
---
Posted 02 March 2018 - 04:41 PM
Steve,
Of course I know that, but when one looks as the ugliness of modern SUV horrors, even current "wing cars" slot machines doing 1.3-second laps on "King" speed bowls, can be considered no worse! 
This is of course why I have so little interest in that "New World Order," and prefer spending my time being totally comfortable in nostalgia.
---
Posted 02 March 2018 - 10:49 PM
Thanks for posting this article, Philippe. i missed it when it came out, probably because I was only eight years old. 
My neighbors listen to heavy metal... whether they want to or not!!!
---
---