I'm a firm believer that you can't have too many projects going at the same time

. A few days ago this eBay win showed up "drop-shipped" at my front door. My postman will walk up to my front door, release his grasp of my package from waist high, let it fall to the ground, and walk away not even ringing the door bell
. Anyway here's what was in "Da Box":
I wanted it for the motor but the chassis looked pretty good from the bottom:
When I took the body off things looked a little worse but not hopeless: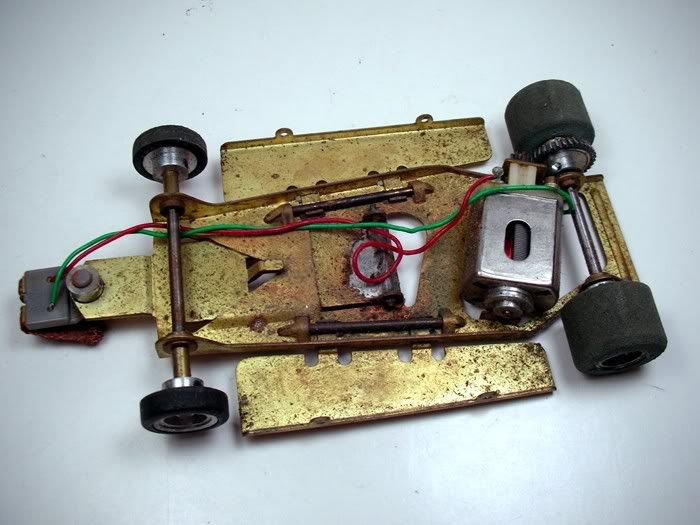 This area was pretty ugly though:
I started to wonder how these old GP12s ran. I called Rodney and asked if we had a running example in our S.H.P.B.A.P.S.C.R (Society for the Historical Preservation of Bay Area Pro Slot Car Racing) museum and to my surprise we didn't

. The birth of a new project!
Time to visit our museum's library for period info...