Car no.5
Just finished up, a little strange Long Lamprey body at 4-1\2 " wheel base.
I think a 36D also will fit inline.
Chassis side pan rear hinged, float over front axle and center drop arm with side play.
Motor Dyna-Rewind 26-D 
Good road course car with horse power and Detroit iron weight.
Pablo; I rubbed a little Brasso on the chassis just for you.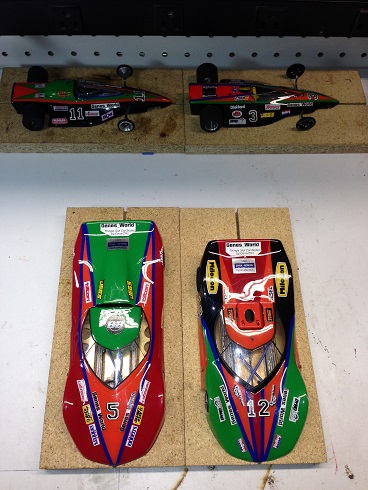 regards; g