2018 Vintage Motorcycle Weekend June 9-10.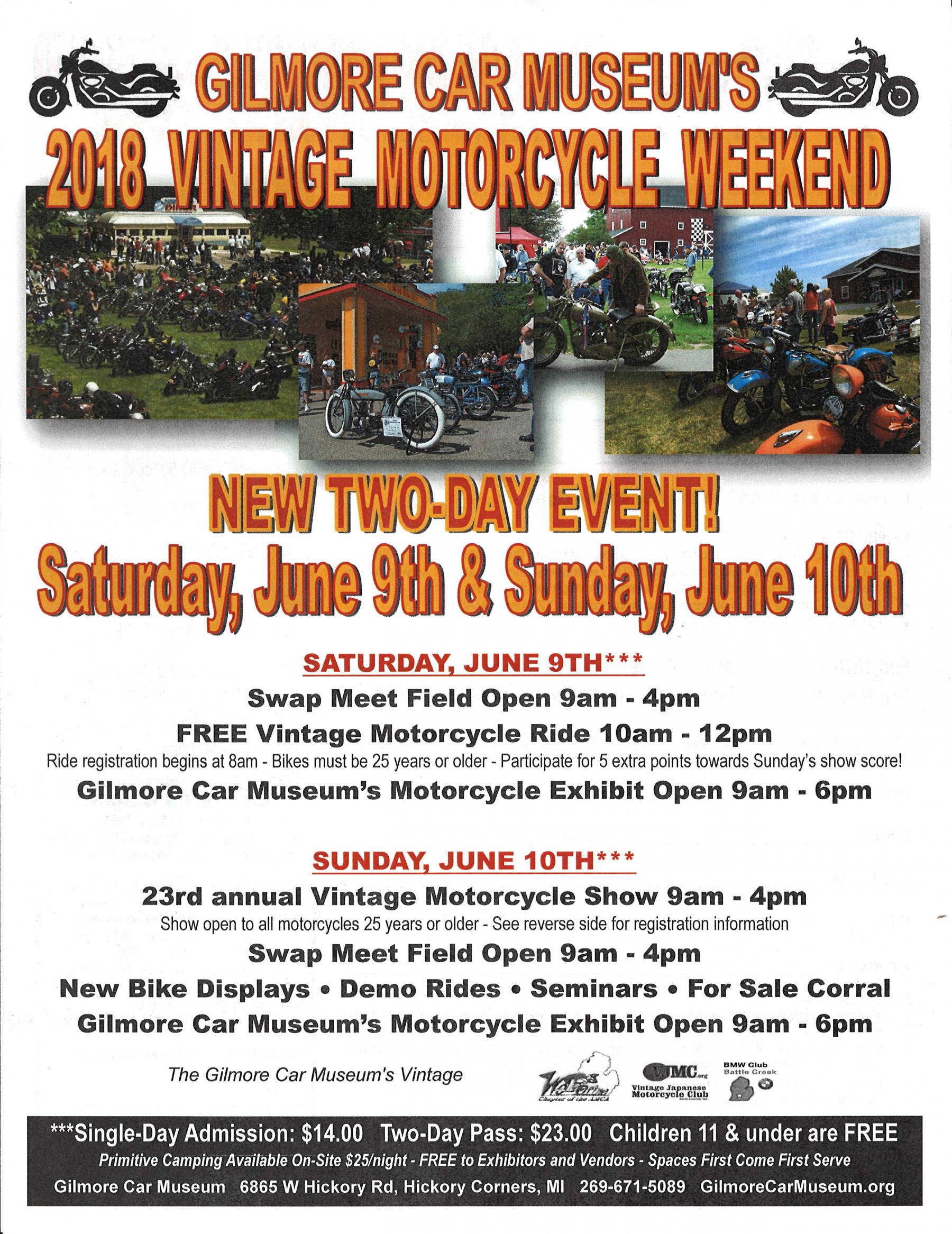 2018 All-Years Corvette Show and Swap Meet July 22.
Kalamazoo Antique Auto Restorer's Club 38th Red Barns Spectacular.
I have posted these events here for information only. I do not have any further information other than what you see here. If you have questions please contact the Gilmore Automobile Museum.