Round #3 of 2018 - Raceway.biz - Melbourne, FL 
http://slotblog.net/...ybiz-melbourne/
First up was stockcars. We had 5 entries. 
Concours - Top to Bottom - Ray Lee, Grant Goerner, Doc Dougherty 
Stockcar Race Results
Jay drove a great race for the win on the super small and fast oval. Terry had fastest lap honor just by .00003 secs over Jay.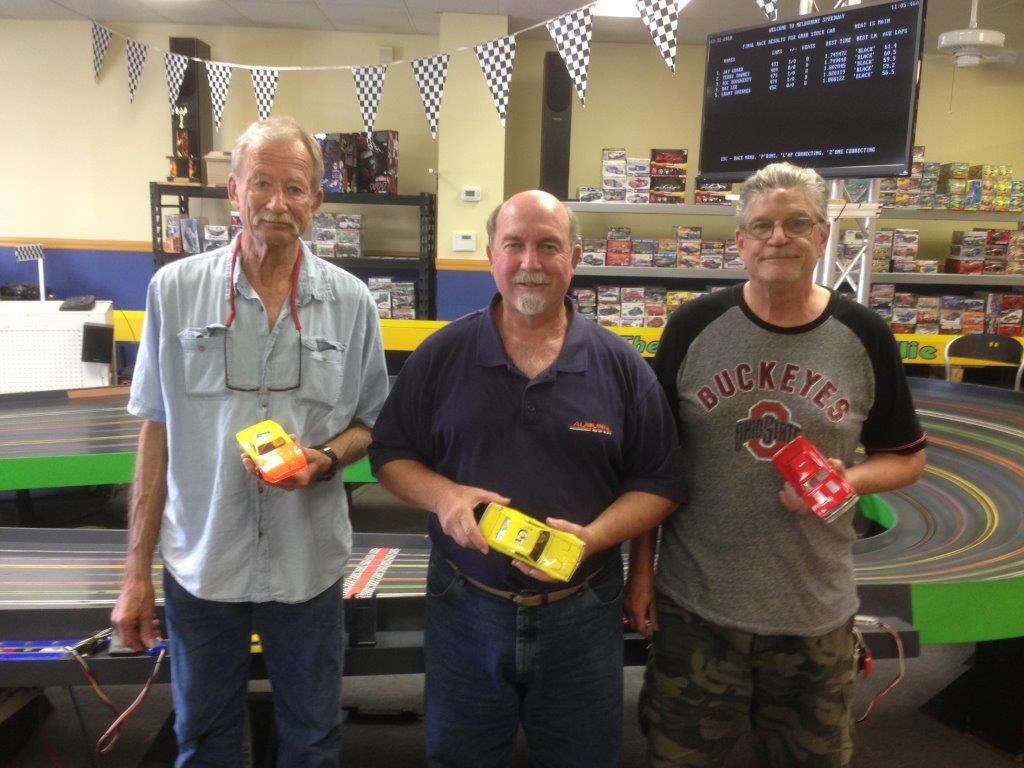 Podium pic - Terry, Jay, Doc. 
3rd Place - Doc Dougherty 
2nd Place - Terry Tawney
1st Place - Jay Guard