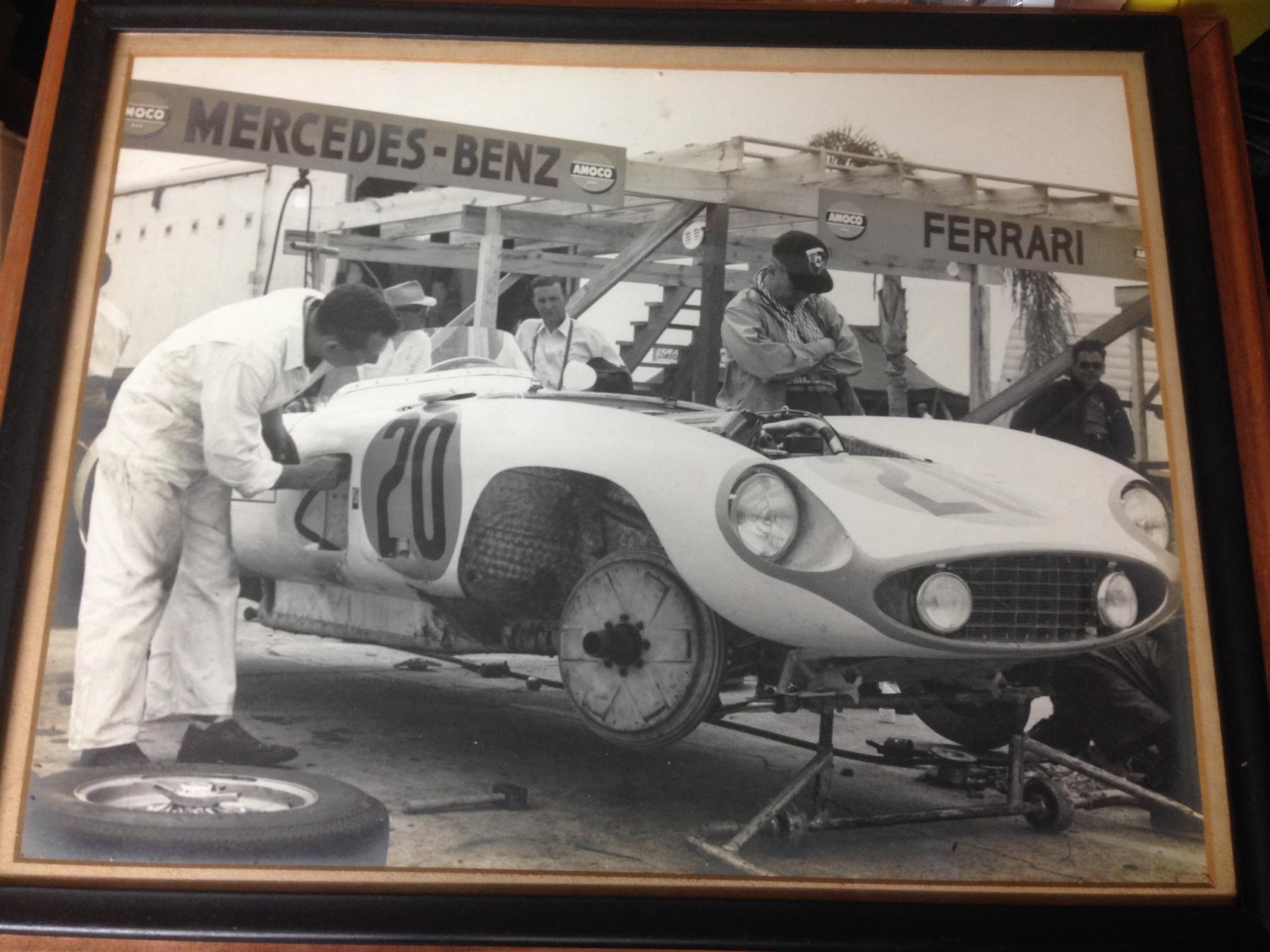 I think this photo was taken at the 12 hours of Sebring in 1956. The car is a Ferrari 857 and I believe the guy working on the car is future F1 world champ Phil Hill. 
I got this photo about 10 years ago. It was found at a swap meet for a few bucks. I pulled it out of the frame and there is no markings and appears to be an original print. 
The one thing that bothers me is I cannot find any other photos of this car with the "meatballs" behind the number 20 painted this way. In the race it appears they were all white. 
If anyone of you gents has any more info to share I would definitely be interested.