Champion is not known for their Thingie's.  Heck, I bet most of you never heard of the "Spectra", but it is indeed a Champion design and this body is an original.  Or so the owner claims.  
It's .030 thick and feels like either Lexan or Butyrate.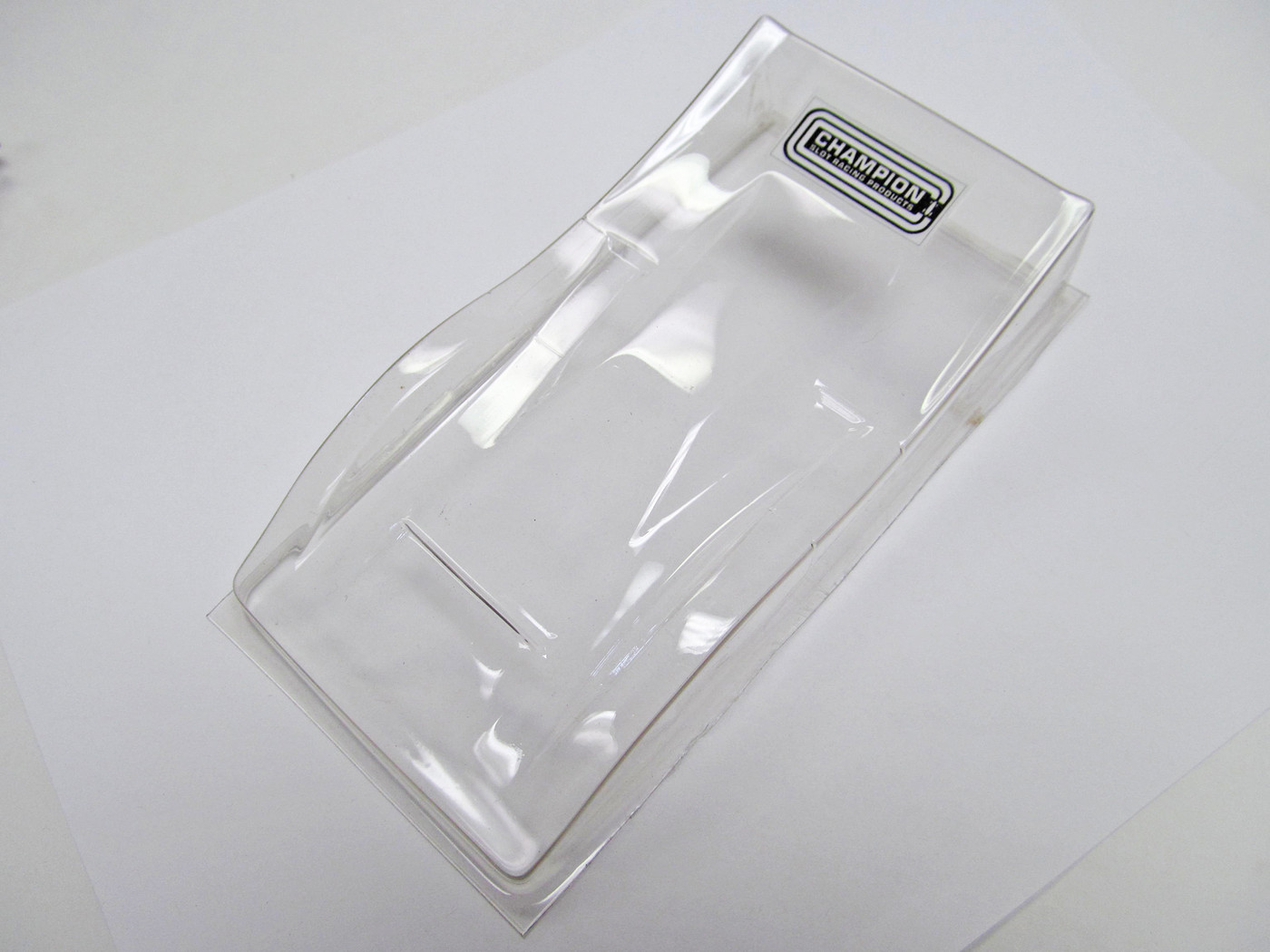 The motor going into this build is an NOS 517 Champion.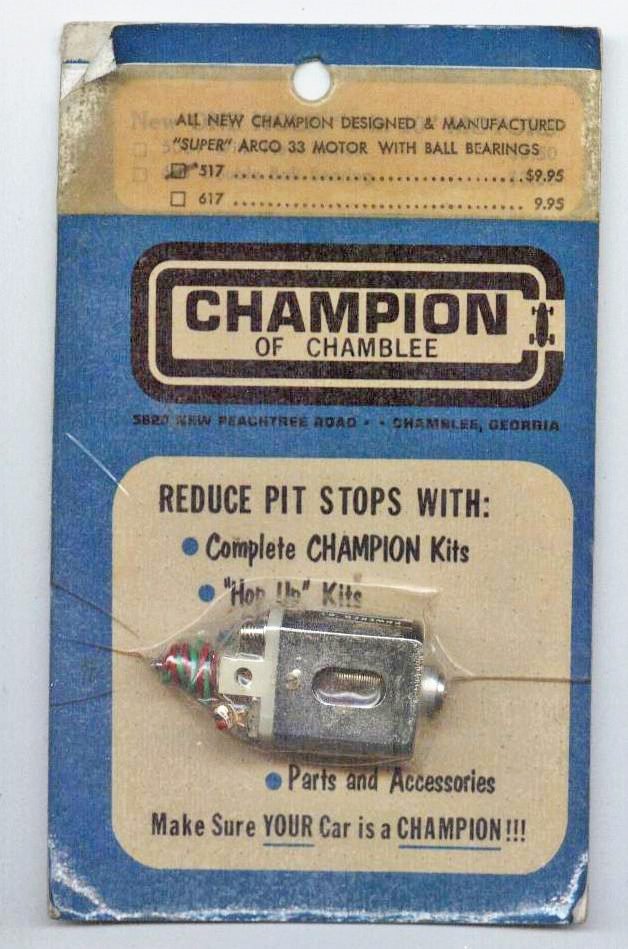 For the motor bracket I picked this Champion piece.
But one of the tube like oil-lite bearings was missing and I like ball bearing races so... she got sleeved up!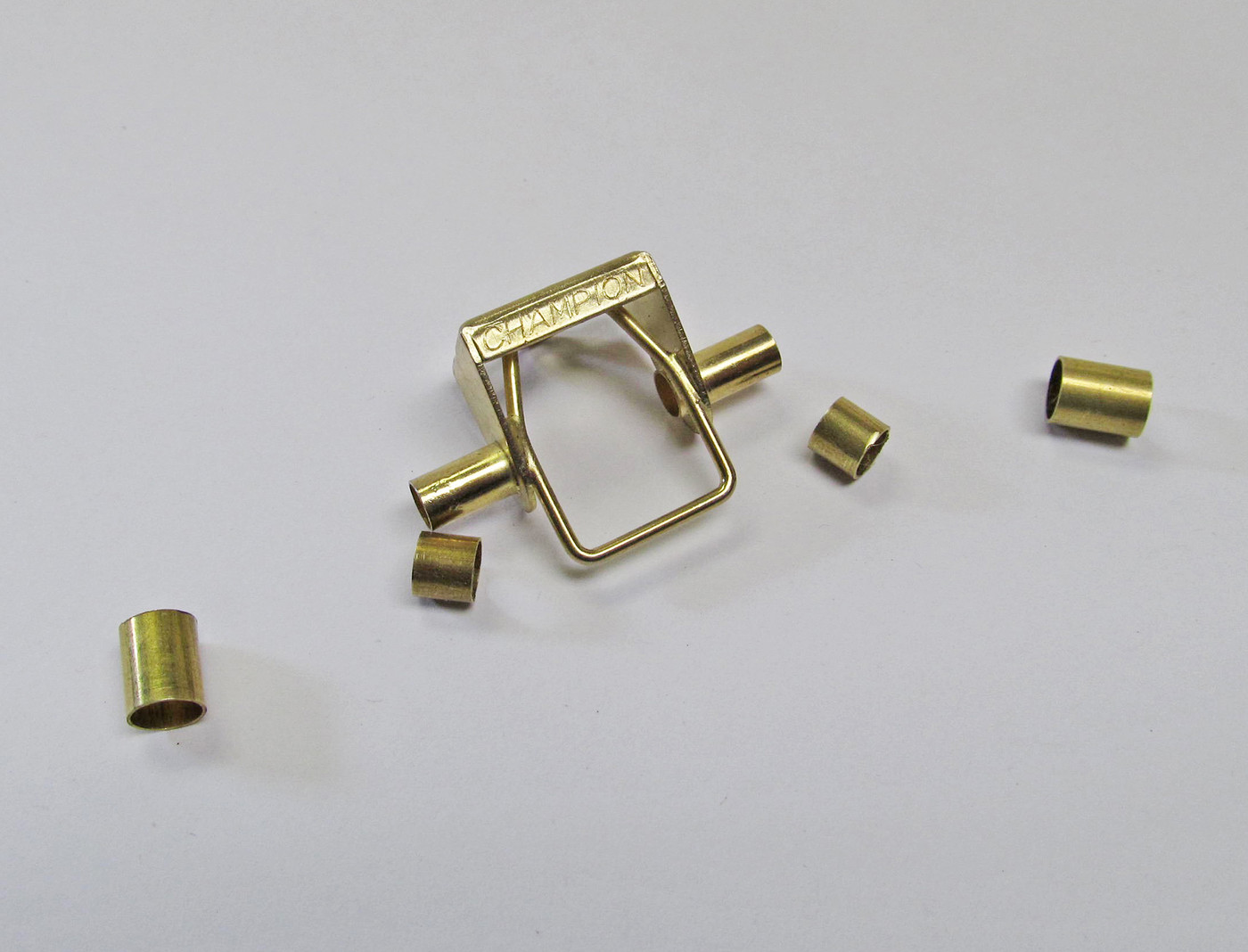 Finished bracket with a stand in Champion motor.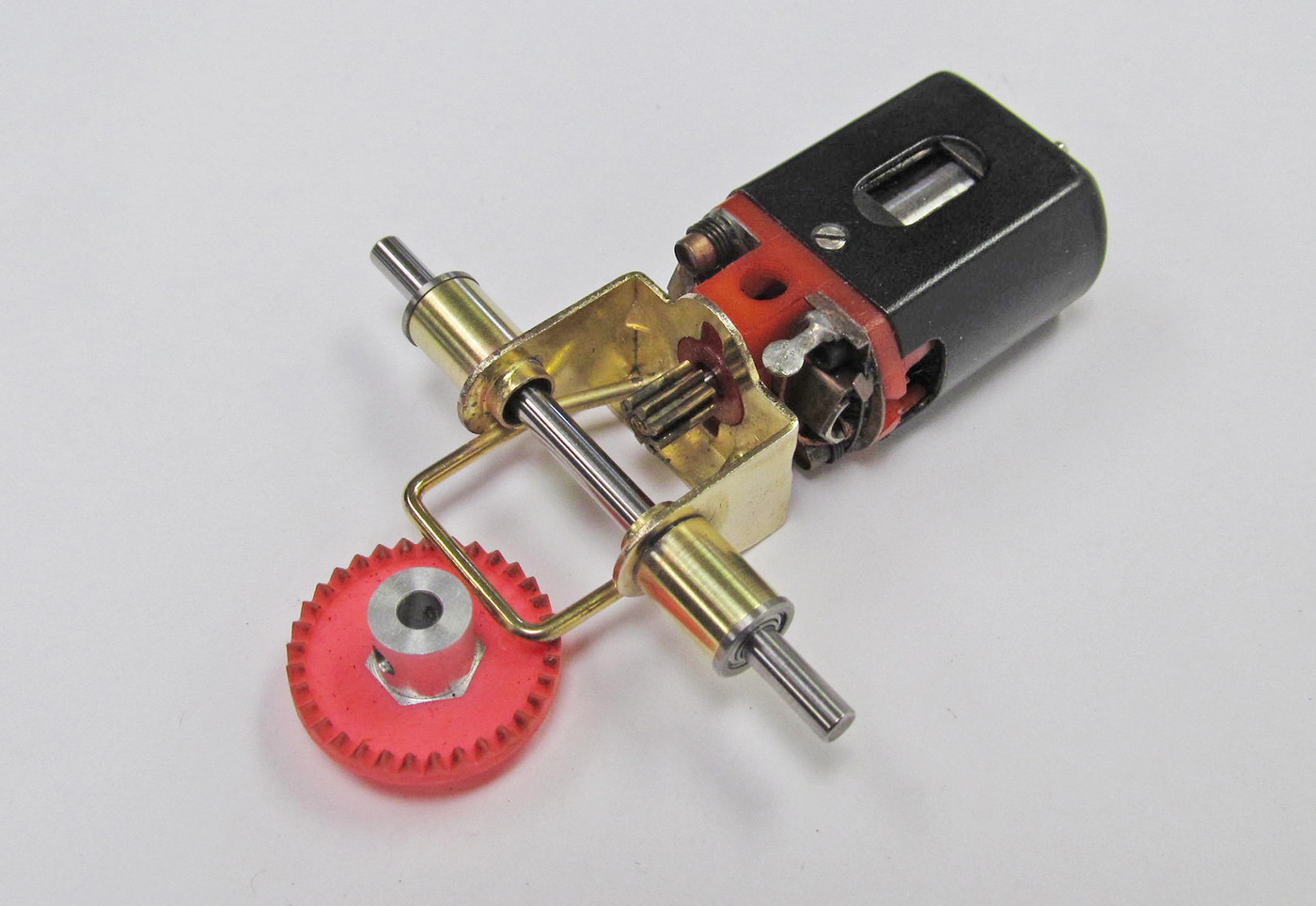 Wheels and tires.
Rear wheels are silicone coated foam.  
Front wheels are interesting double "O" ring ball bearing bits.
I added the threaded Russkit axle and Acorn nuts.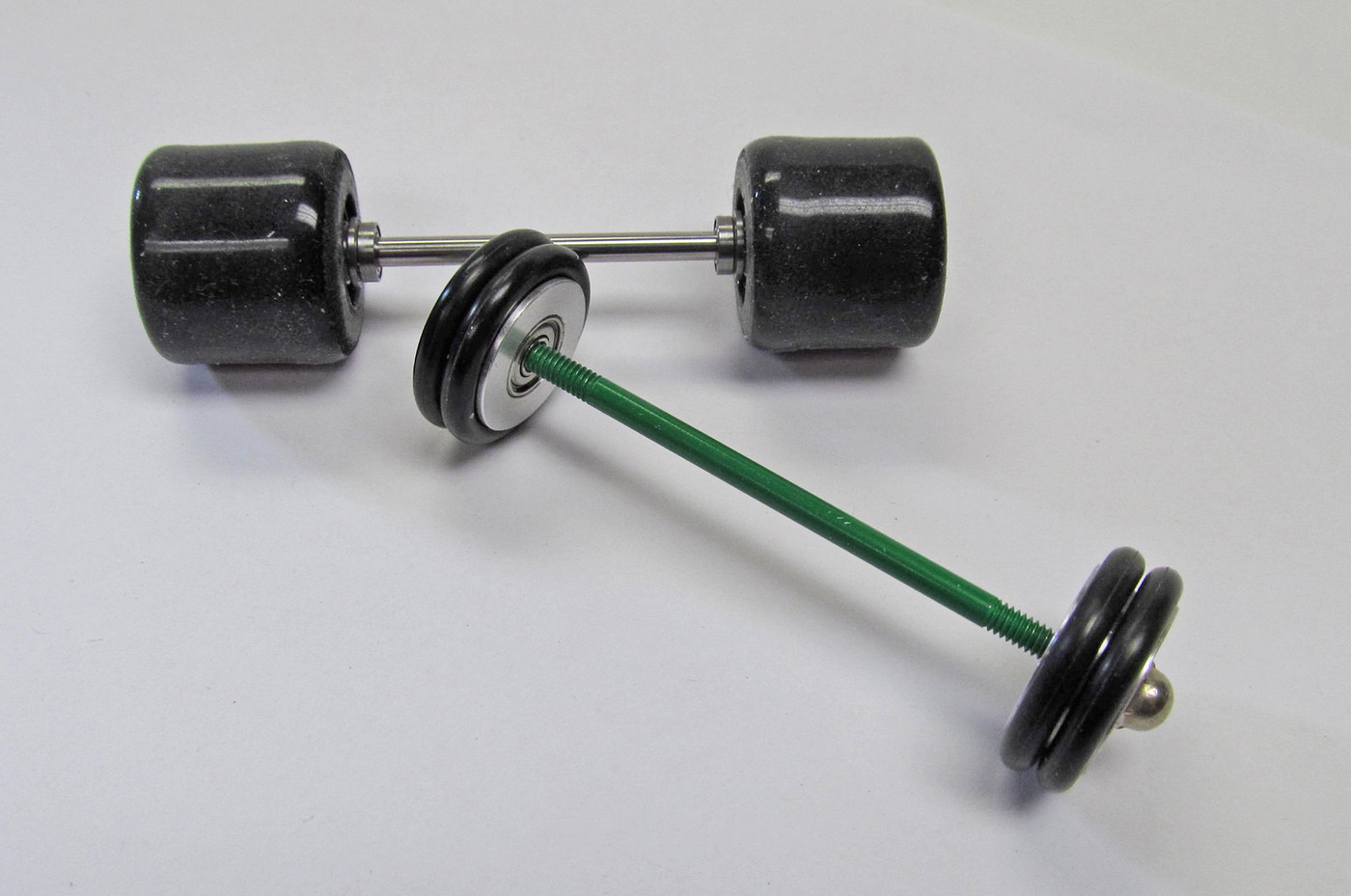 Time to start cutting brass!