Eight unknown black interiors – Lancer?
Started by
Ted Bier
,
Apr 11 2018 02:25 PM
Posted 11 April 2018 - 02:25 PM
I have these eight black interior/driver inserts.
They all look like they are Lancer?
Just what bodies do they go to?
Many thanks!!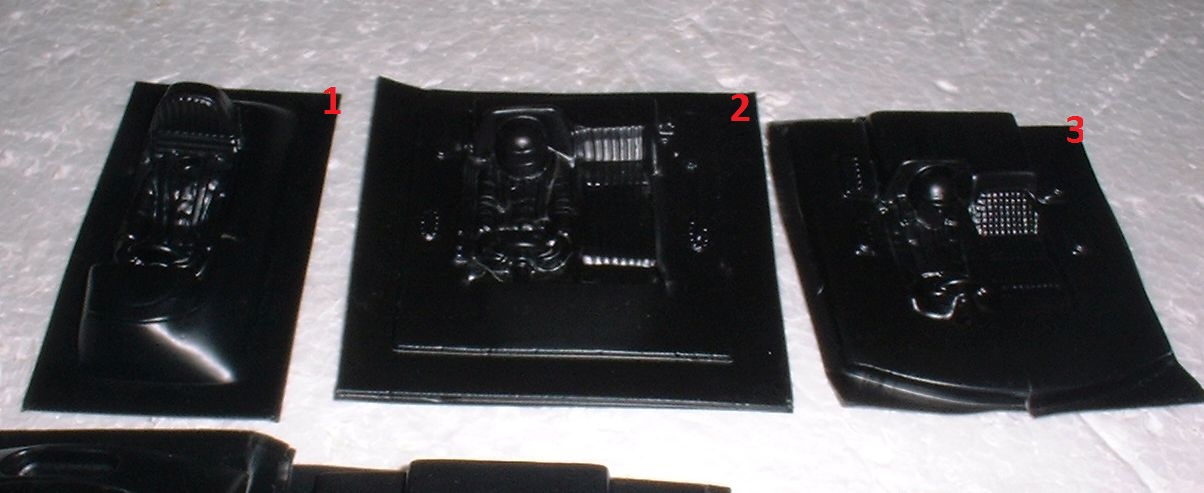 ---
Posted 16 April 2018 - 08:38 AM
Encroaching on 250 views ....and absolutely no replies !
must be some sort of record !   
---
Posted 20 April 2018 - 05:10 PM
Your best bet would be to approach Phillipe and Electric Dreams and their Museum of Slotcars. Most early 1/32nd Lancers interiors and 1/24th had separate drivers heads like Number 4. The more modern ones were moulded in. Without having the correct body and interior IDing is difficult.
Regards Allan
---
Posted 20 April 2018 - 06:56 PM
I thought you got an answer on Slotforum.
Bill Fernald
 
How old should a highway be before you tell it, that it has been adopted?
---
---