Formula 1 on the King – 4/24/18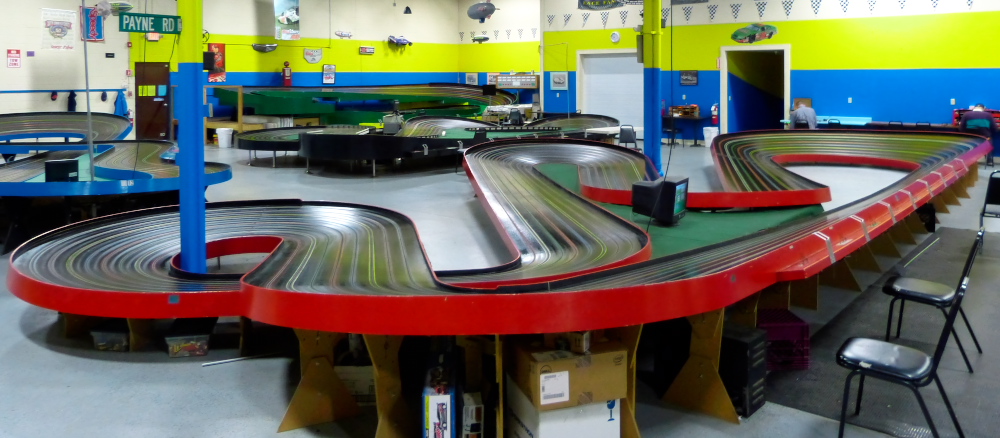 It was F-1 on the King to wind up the month of April at MVH. Eight racers went through tech with racing in the 4/4 format. 
Woody Hazelwood set the pace from the start, logging the fastest lap and eventually the win. Ray Lee posted a best lap time that almost matched Woody's but at the finish he ended up nine laps off the pace in second place. Another 12 laps back Rich Girvin took third to round out the podium. 
The closest race of the evening was between Dan Savage and Ernie "The Ernstigator" LaChance with Ernie edging out a slightly faster Dan by just one lap to claim fourth. Richard Payne, Tom Smith and Dick Griffin rounded out the field.
Final Standings, laps completed, fast-lap time:
Woody Hazelwood    312         4.499     

Ray Lee                    303         4.500     

Rich Girvin                291         4.718

Ernie LaChance        287         4.828

Dan Savage              286         4.726

Richard Payne          276         5.000

Tom Smith                273         4.937

Dick Griffin                265         5.109                  
Upcoming Events:
     MVH Tuesday Night Retro-Racing Schedule for May:           
            5/1          Can-Am on the Sovereign
            5/8          Formula 1 on the Royal
            5/15        Can-Am on the Aristocrat
            5/22        Coupes on the Figure 8
            5/29        Can-Am on the King
     May 19th – NERR at 1010 Raceway in Bristol, CT:
            Coupes on the King
Sorry, no photos, I was unable to attend the race.