Can-Am on the Sovereign – 5/1/18
Eight racers showed up to run retro Can-Am on the American "Purple Mile" this week at MVH's Tuesday night retro-race. Racing was on the middle four lanes with four marshals working the corners. 
Can-Am Cars in Tech: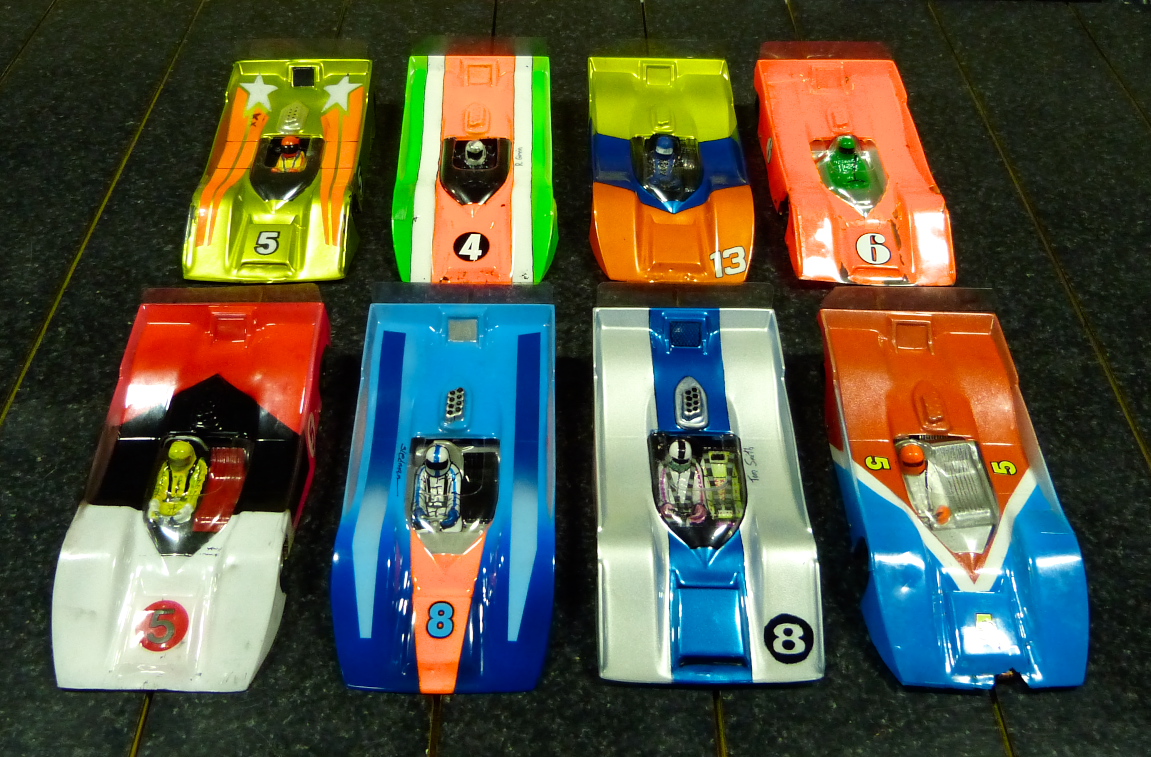 The racing was intense but not too chaotic and continued that way through most of the evening with the closest racing in the middle of the field. At the halfway point of the race Dan Savage and Richard Payne were tied for fourth with 85 laps, running just one lap behind Peter Lentros in third place while Rich Girvin was one lap down in sixth place with a solid 84 laps. Ray Lee was in second place with a one lap advantage over Peter but was 4 laps down to early leader Dave Panich. Five laps back Tom Smith was running seventh while Dick Griffin finished out the field.
The second half saw a mid-field shake-up as Rich G outdrove Dan and Richard P, getting past them both to take fourth place by just 5 track sections over Dan who ended up with a little over a lap lead on Richard P. Meanwhile, Dave held onto his four-lap lead to take the win while second place finisher Ray bested third place finisher Peter by two laps. 
This week Dave had the horsepower and took fast-lap honors with a 7.687 on orange while the fast lap times for the remainder of the field were in the same order as their finishing positions. All the fast laps for the evening were on either orange or yellow.
Finishing order, laps completed, best-lap time and best-lap lane:
            1)      Dave Panich            178/24    7.687         OR  
            2)      Ray Lee                    174/8      7.797         OR
            3)      Peter Lentros           172/10    7.952         YL
            4)      Rich Girvin               169/31    7.968         OR
            5)      Dan Savage             169/26    8.124         YL
            6)      Richard Payne         168/4      8.241         YL
            7)      Tom Smith               160/12    8.352         OR
            8)      Dick Griffin               154/5      8.616         OR
Upcoming Events:
     MVH Tuesday Night Retro-Racing Schedule for May:
            5/8          Formula 1 on the Royal
            5/15        Can-Am on the Aristocrat
            5/22        Coupes on the Figure 8
            5/29        Can-Am on the King
     May 19th – NERR at 1010 Raceway in Bristol, CT:
            Coupes on the King followed by the Awards Banquet
                    NOTE:  Track opens at 7:00 am, power will go off at 9:15 for Tech
Podium (L to R): 2nd Place – Ray Lee, 1st Place – Dave Panich, 3rd Place – Peter Lentros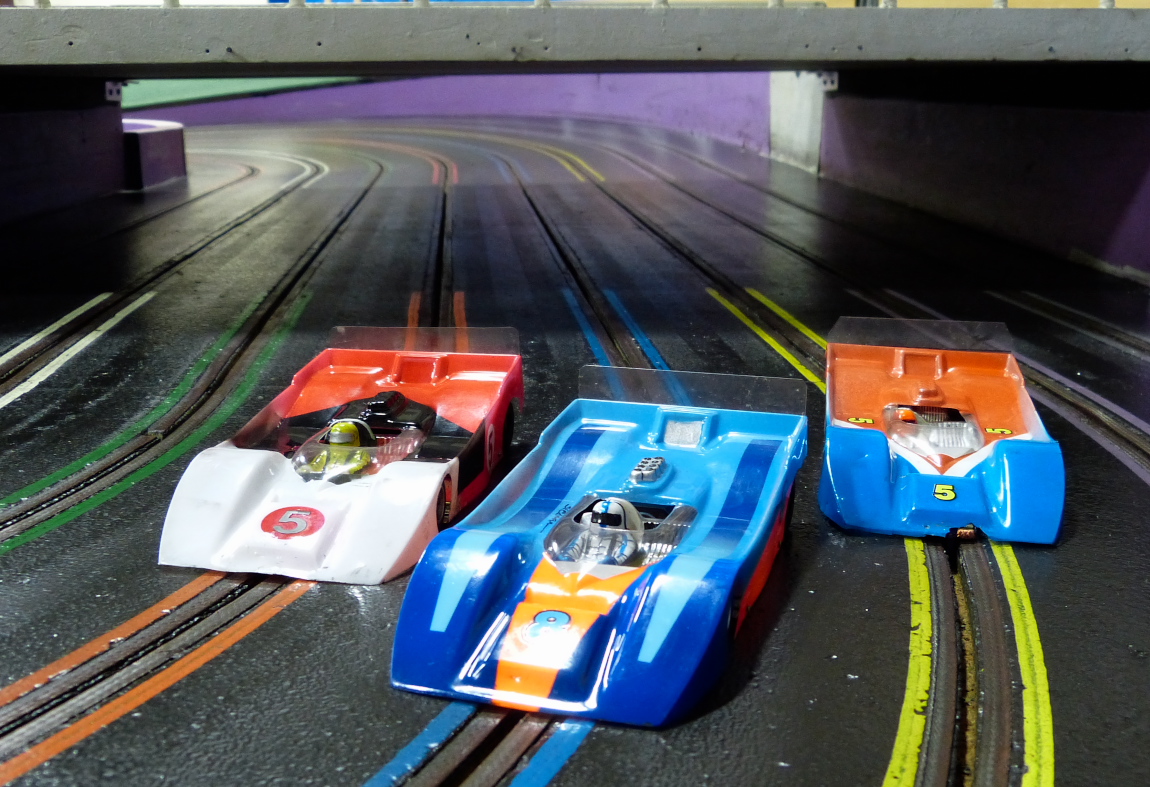 Dave's 1st Place Chassis:
Ray's 2nd Place Chassis:
Peter's 3rd Place Chassis: