While back a friend asked me to build a vintage-looking chassis for a VW body.
When I got the body, the request was that the chassis be close to the year of the car which turned out to be a 1963. Not sure if this is a Du-Bro body or something else, but the earliest chassis I could find was Kemtron.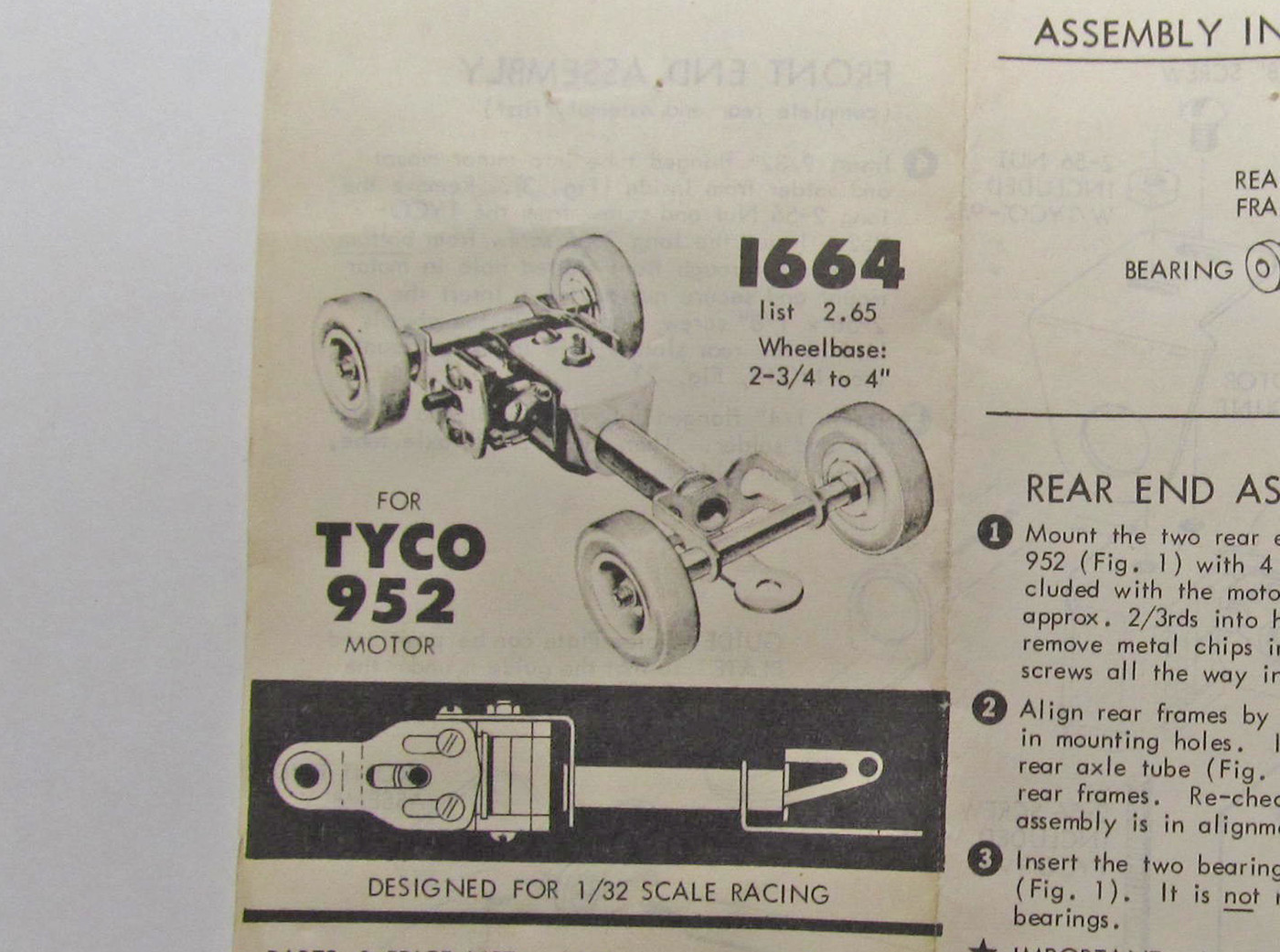 I've used Kemtron before so nothing was out of the ordinary other than figuring out how to mount the darned body.

Chassis went together just like the directions.  Weekpoints would be the motor screws for the tongue and axle brackets.  One wall hit and alignment goes out the door....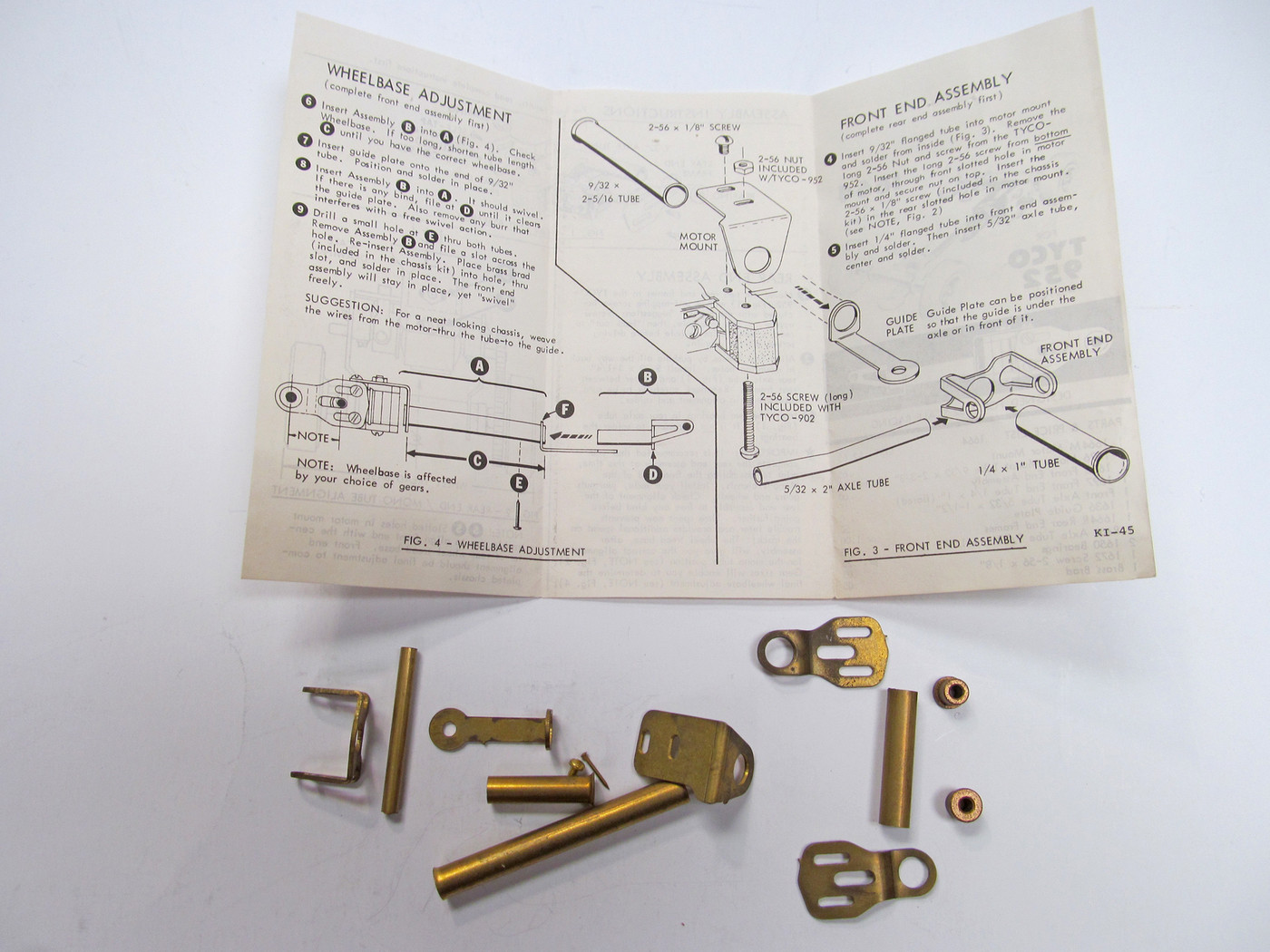 Finished chassis looks almost like the directions.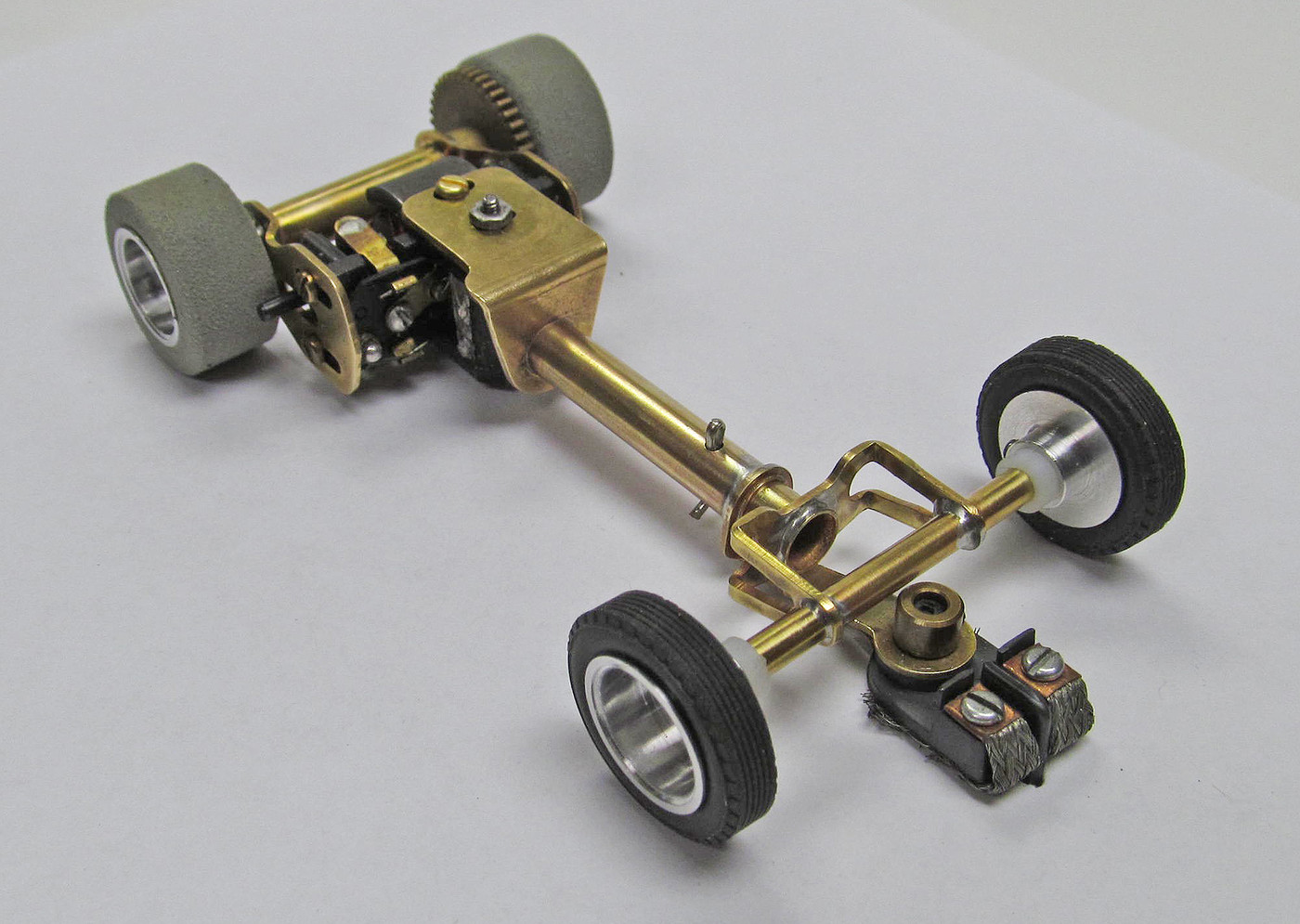 Guide and foam tires are Cox. Front rubber tires E.J.'s hobbies.
Wheels are Russkit repops.