One of the rarest (Only 33 cars produced between 1962 - '64) sports cars ever made and the most valuable today is the Ferrari 250 GTO.

Received a request to build a chassis and paint the body for this 1/32 scale body.  Yeah, that's pretty darned small!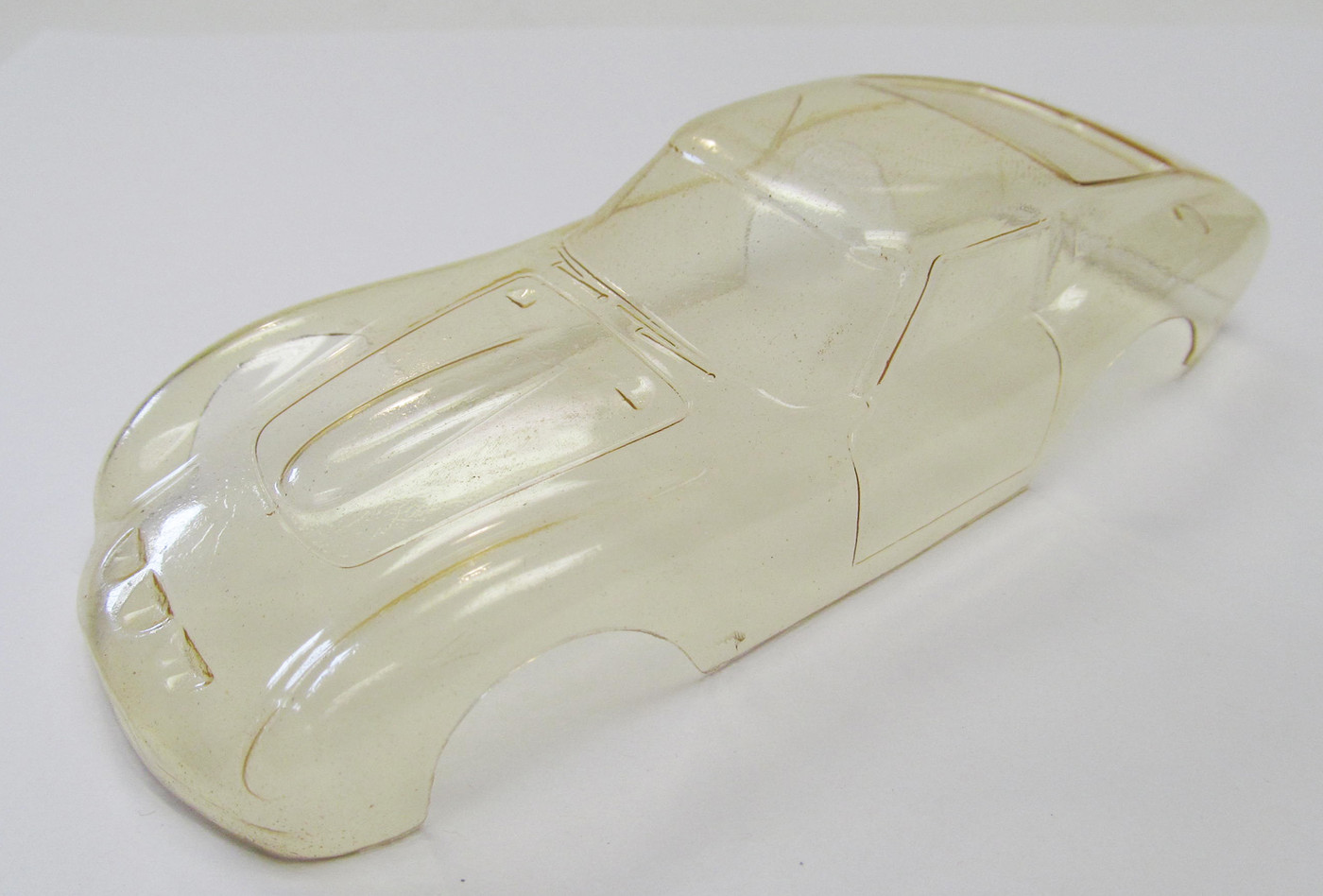 Originally the plan is to make sure the motor space can fit either an FK or a 16D motor.  Bracket is so drilled and milled to accept either.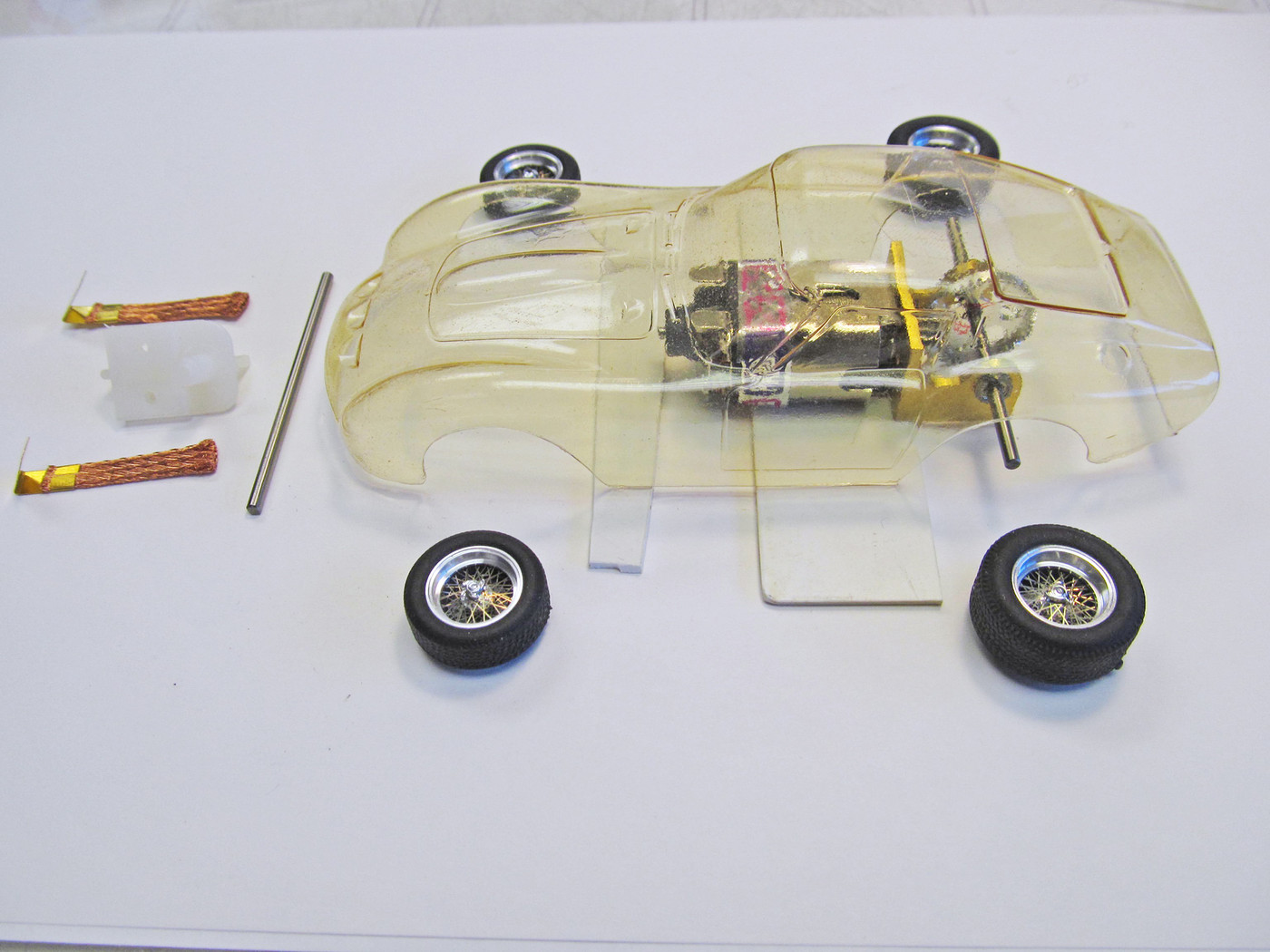 Wheels are "Racer" items and use a very small set screw fitted to 3/32" axles.

Mid section is done after many days of deliberation and crafting.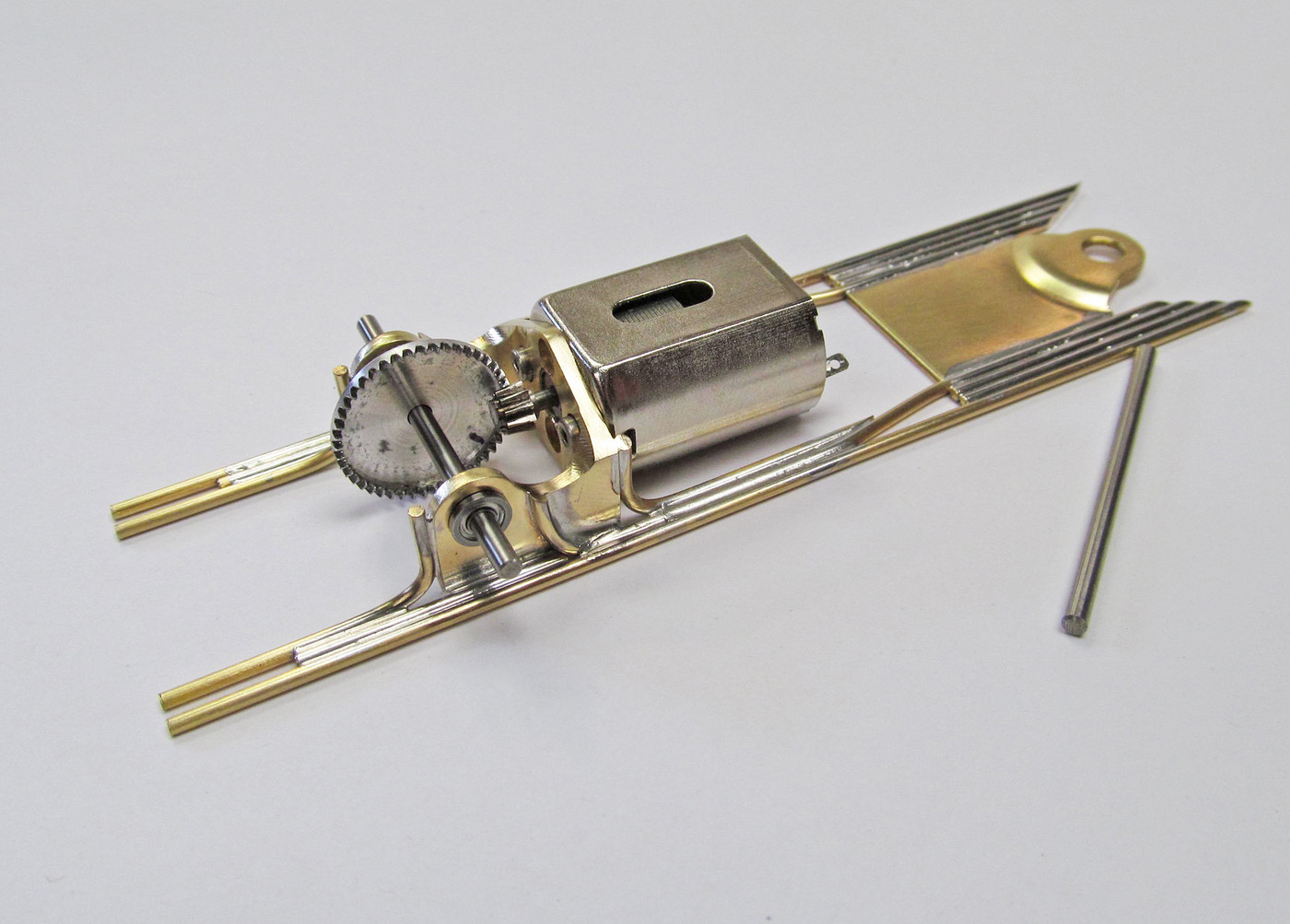 The extensions at the rear are for the very visible exhaust pipes found on the real 250 GTO.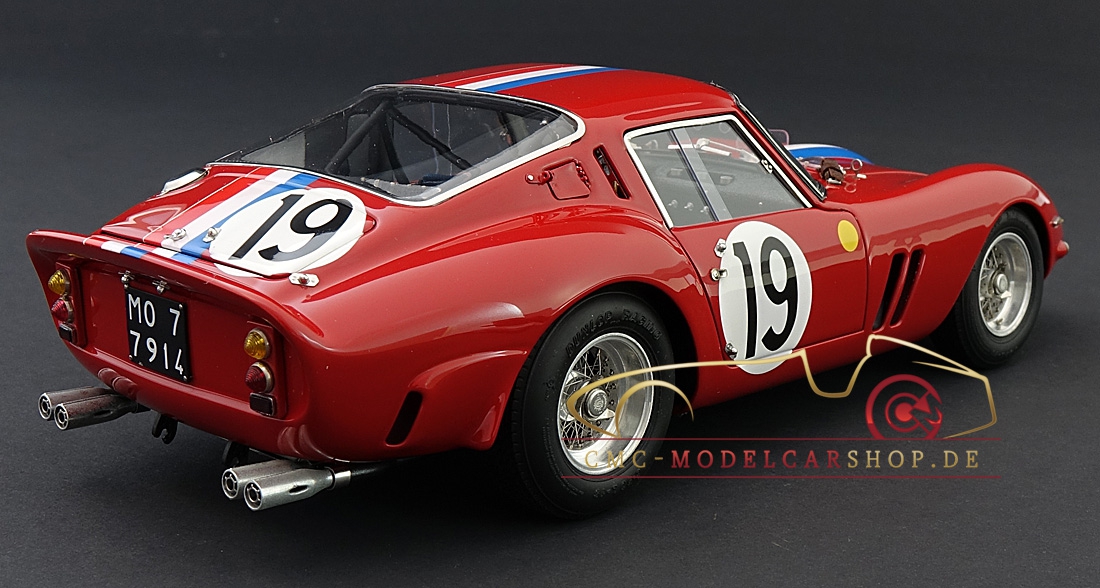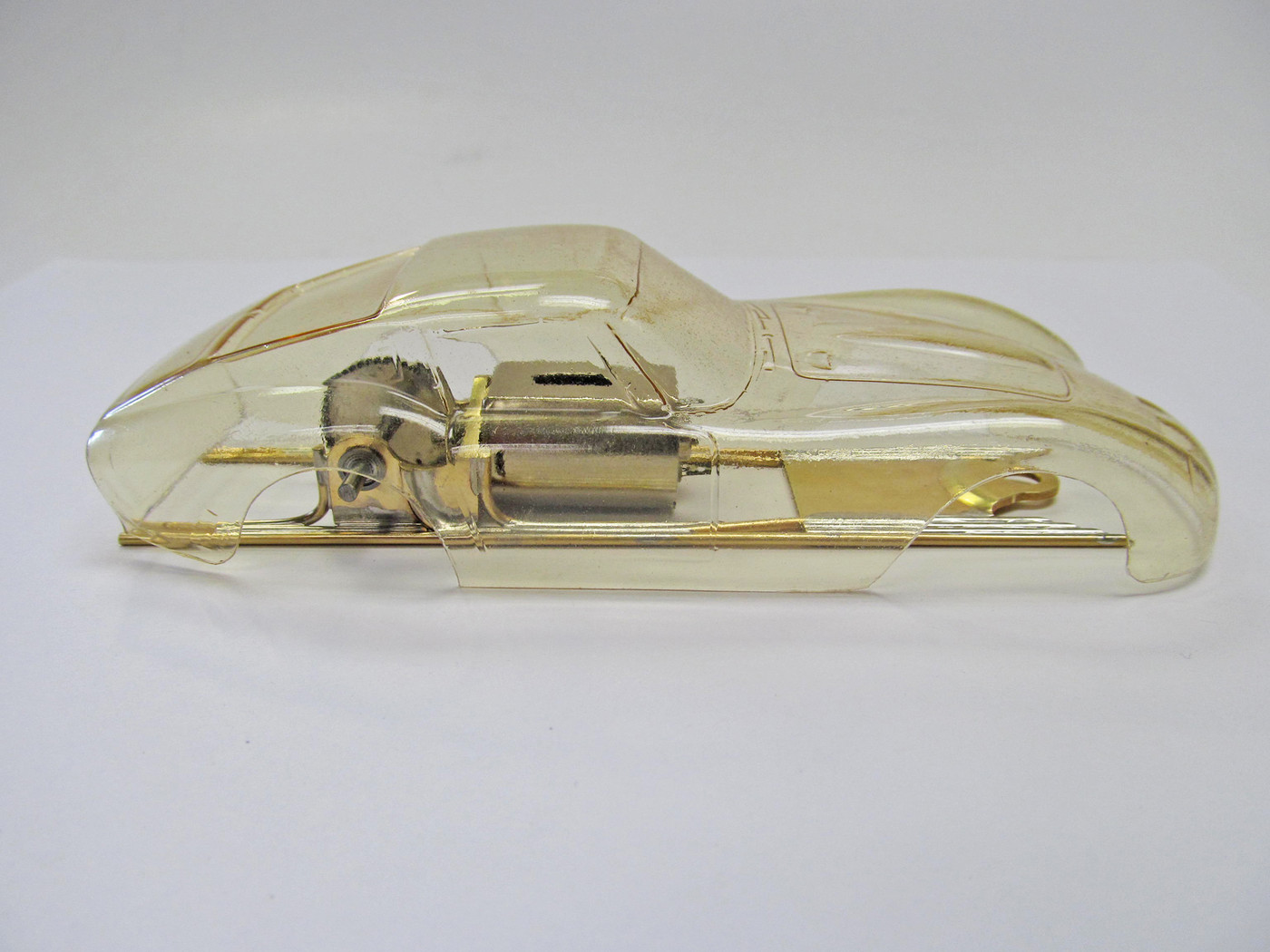 Wheels, as I mentioned are "Racer" 1/32 items and beautifully crafted.  But, they needed a .035 drive hex tip to tighten them so... had to order one special.
No expense spared.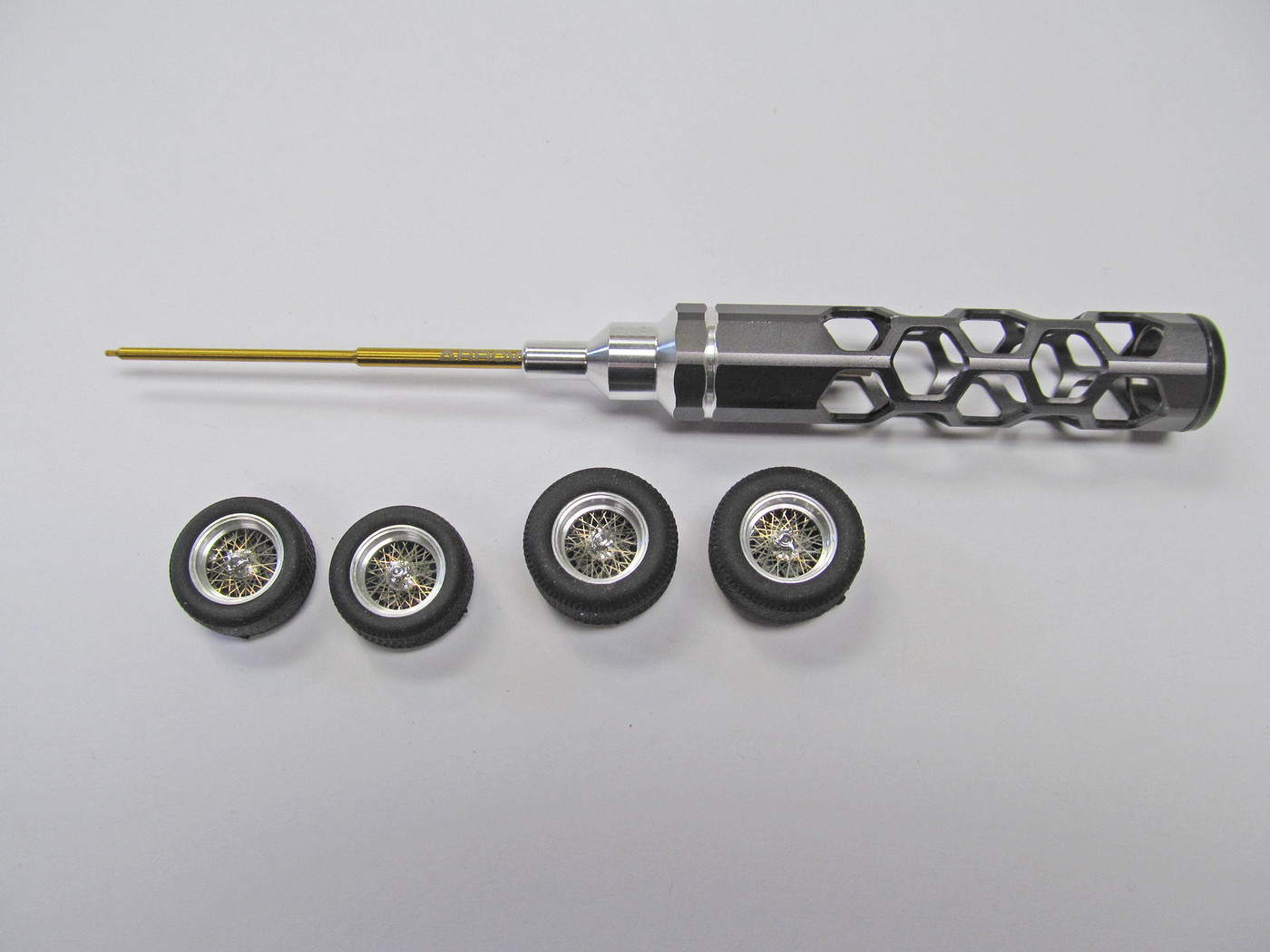 Now, attention is given to the interior....
The basic frame is from a 1/32 scale Monogram 250 LM to which I cut it down and added a rear deck. 
Still not found a good driver, as you can see, the Cox driver seems a bit undersized.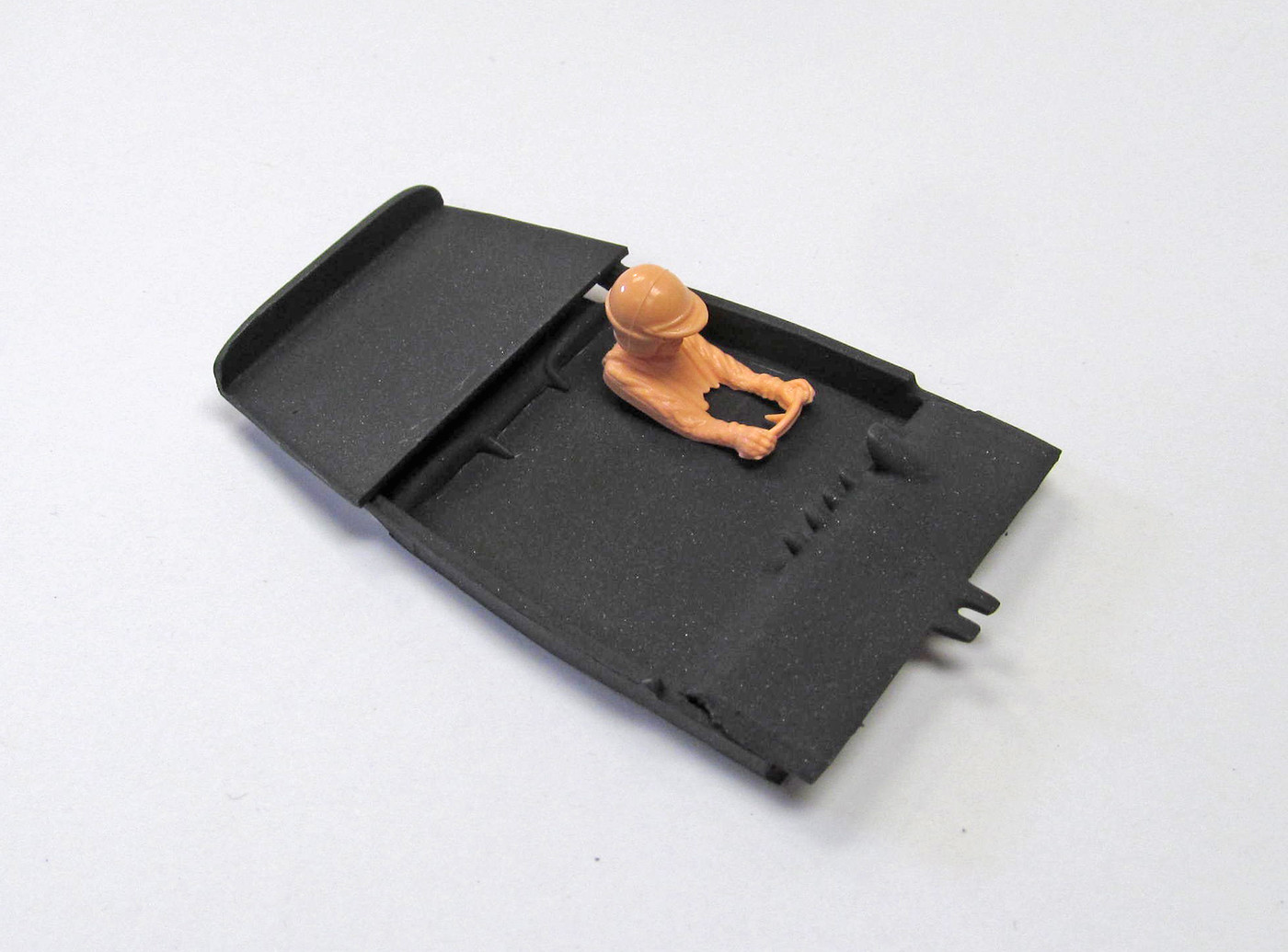 "To infinity and beyond!"