Mick Antonelli's Slot Car City has moved!
New address:
Slot Car City
4685 E. Boulder Hwy.
Las Vegas, NV. 89121
(702) 438-1760
Email: mickyvegas@aol.com
Mick will have a refurbed Monty Ohren (BOW) Hillclimb soon as I can get there and
gitterdone.
I will be extending the top/bottom straights by 4' as well as extending the straight in front of the driver panel 4' (and the straight between the deadman and finger). I'll also slightly bank the 90 & donut. Should be done 3rd wknd of July.
Before pic: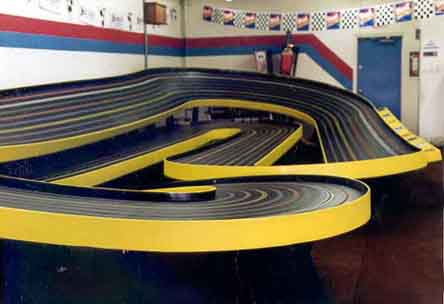 Mick will also have the drag strip.