ROUND NO.1
"PAPPY'S"  formula F-1 thingie project
Fellow slot blogger has a neat project a  formula F-1 thingie , since many pm chat he has come a long way with his own vacuum table up and running, but has run into some small problems not being able to get good pulls.
 So he sent me a resin body he made and was using one to pull bodies from but with some success.
Now what  I have done was to make a silicone mold of his resin body. I will cast a new plug and drill the vent holes and pull a few bodies.
When done I will send Pappy the this mold so he can use it to pull some bodies from and hopefully he can pull some good bodies .He then can compare my mold with with his mold and help guide him along.
The follow photos can be viewed as a how to step by step and self explanatory.
Setup and making a silicone mold to cast the resin vacuum mold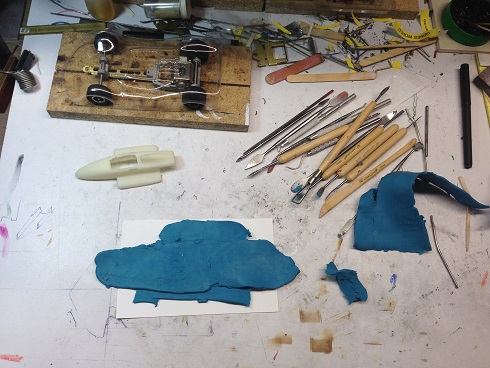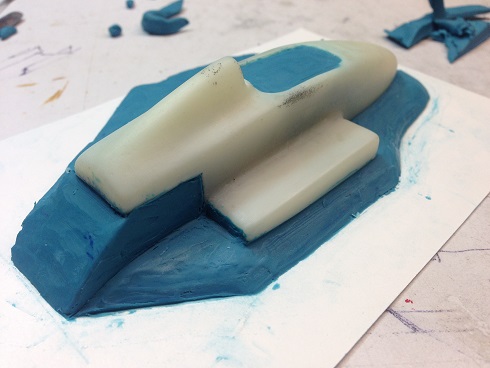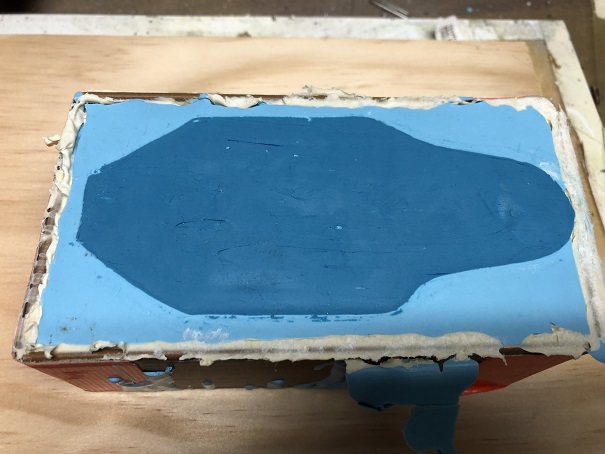 ROUND NO.2, Next will be casting the resin vacuum mold and on to pull some bodies
gene\zr1