Little is known about Larry Shinoda regarding his involvement in the slot car hobby other than the legacy he left behind.  Some older friends said he did drop by Detroit slot tracks and played around but never raced in organized events that I heard about.
One thing that is clear, is that he loved to draw cool cars and design cool body shapes.  I suspect that either he turned neat designs over to a body carver or carved them himself. Regardless the designs speak of his understanding of the clearances for chassis and aerodynamics that aid in performance.  That is clear in the cars attributed to his name.
One such body most likely carved and molded late in the era is the Shinoda GT.
This car was originally back poured by Eldon "Gene" Adams and molded by him after cleaning it up some.  It's a nice shape that's easily fits over most any chassis and has great lines that are more on the mild side of the "Thingy" isle.  But beautiful none the less.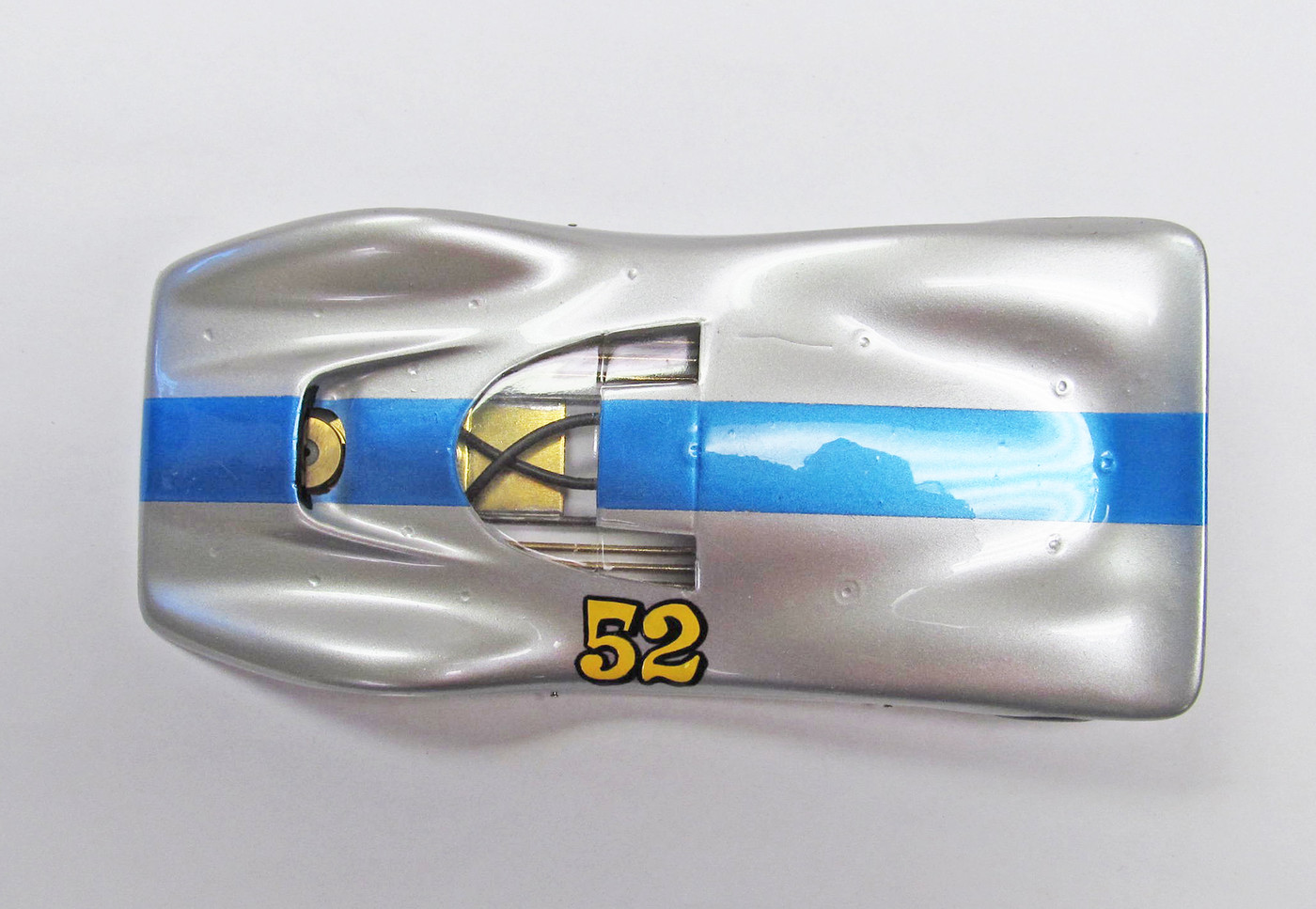 Read on.

To begin with, a center section had to be constructed.
The motor bracket is tied to the tongue with steel rails.
Then an ISO is made up of brass rods pivoting at the rear most chassis rod.
A forward plate with a plunge hole for the tongue limiter is provided to reduce and adjust tongue drop.
Front axle is wire tied and soldered to uprights.
Center tongue is something Rick at RGEO sent me as a goof or factory blem.  I corrected the center line of the guide hole by installing a brass tube and trimming.
The hole was given a 2 degree tilt for correct guide tilt.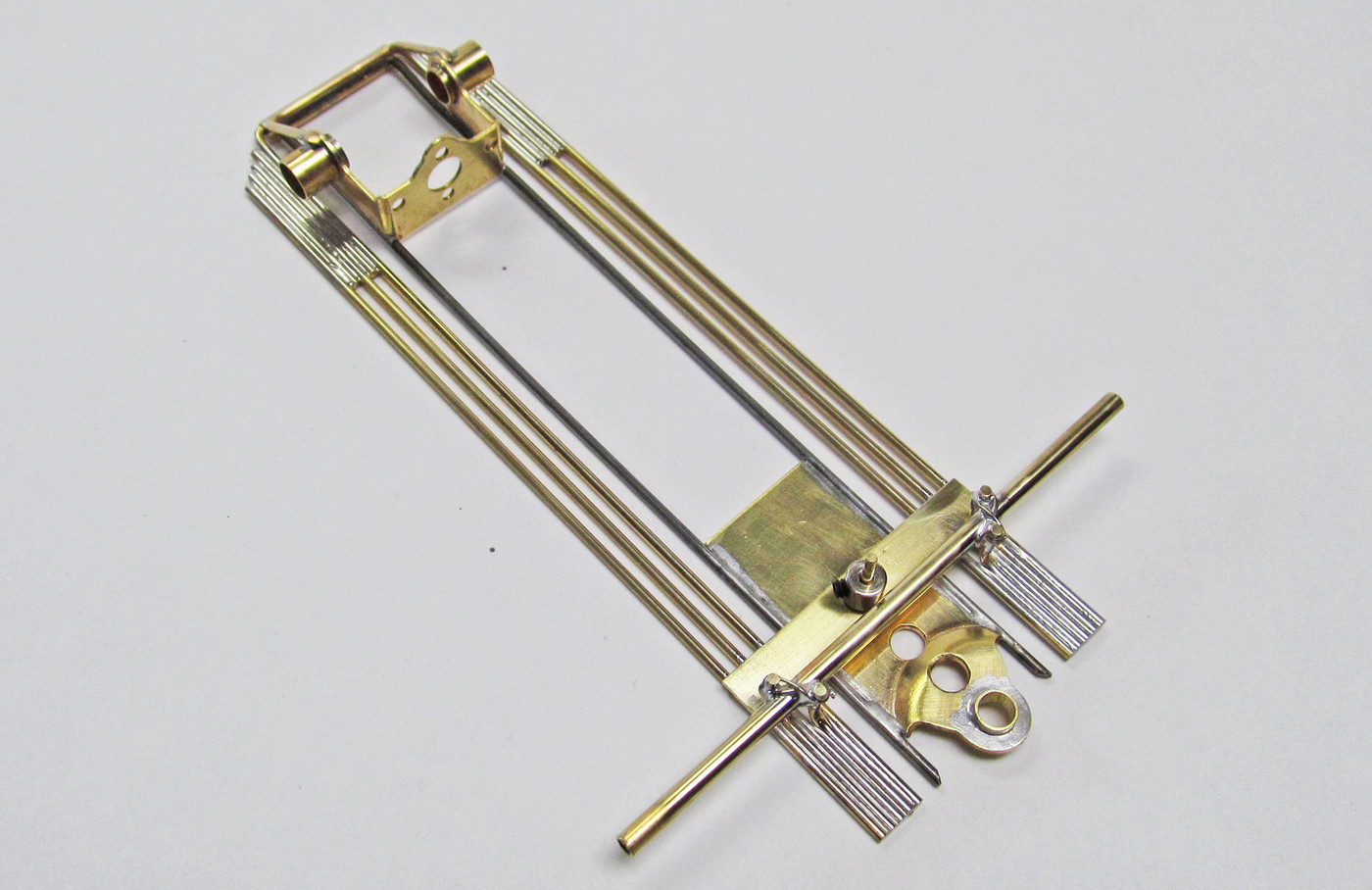 Now we have pans hung with a bite-bar limiting movement.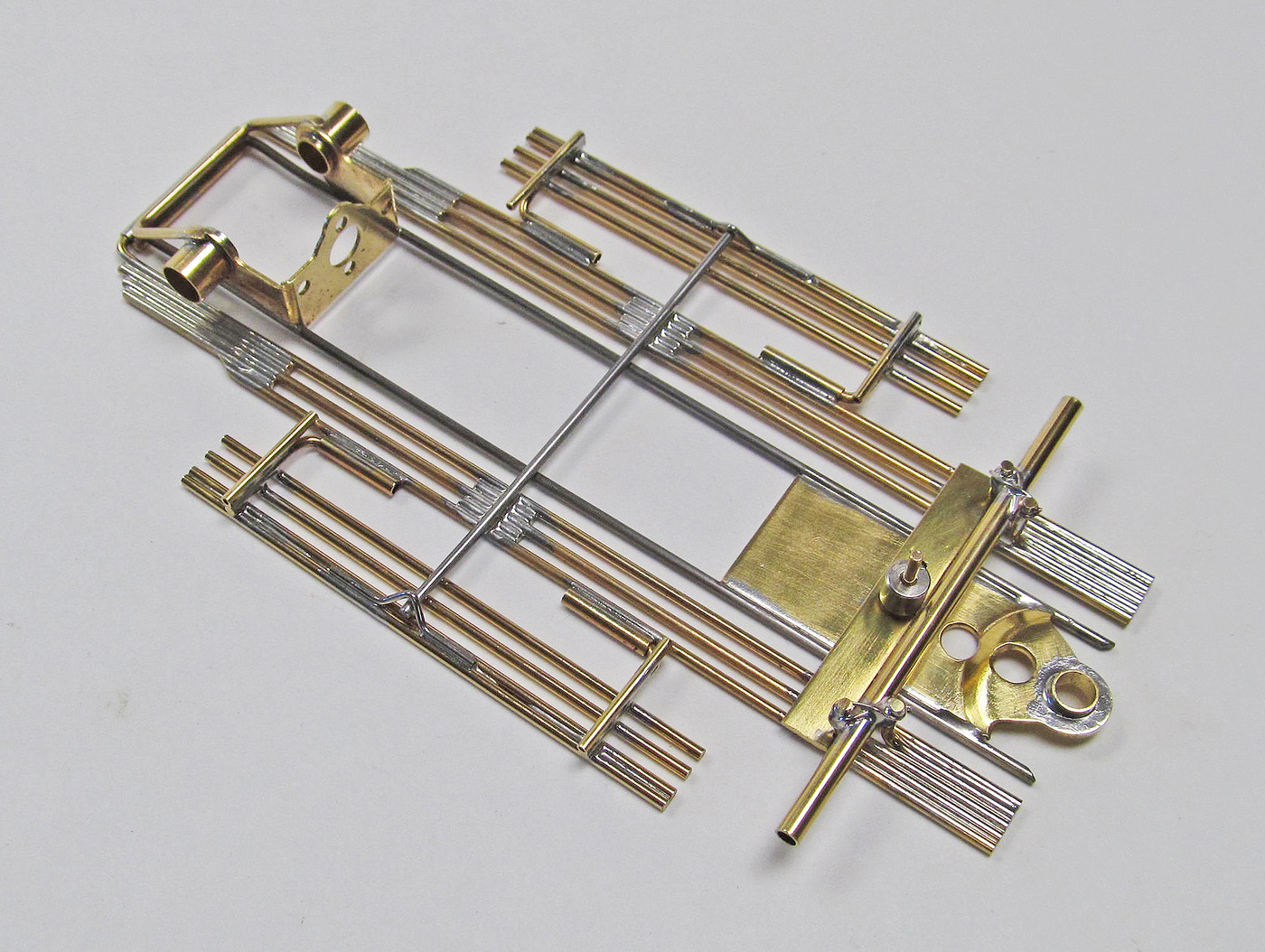 Body dropped over the chassis demonstrates plenty of clearance.  Well, mostly.
The guide weight might require a bit of clearance... but I'll address that later.
Time to assemble the chassis.