Guide clips with integral stress relief for virtually unbreakable lead wire.
$2.50 pr. (clips only-specify for 18 AWG or 20 AWG)
 
$4.00 pr. (with 13" of Blue TQ 18 AWG or Black TQ 20 AWG wire soldered on)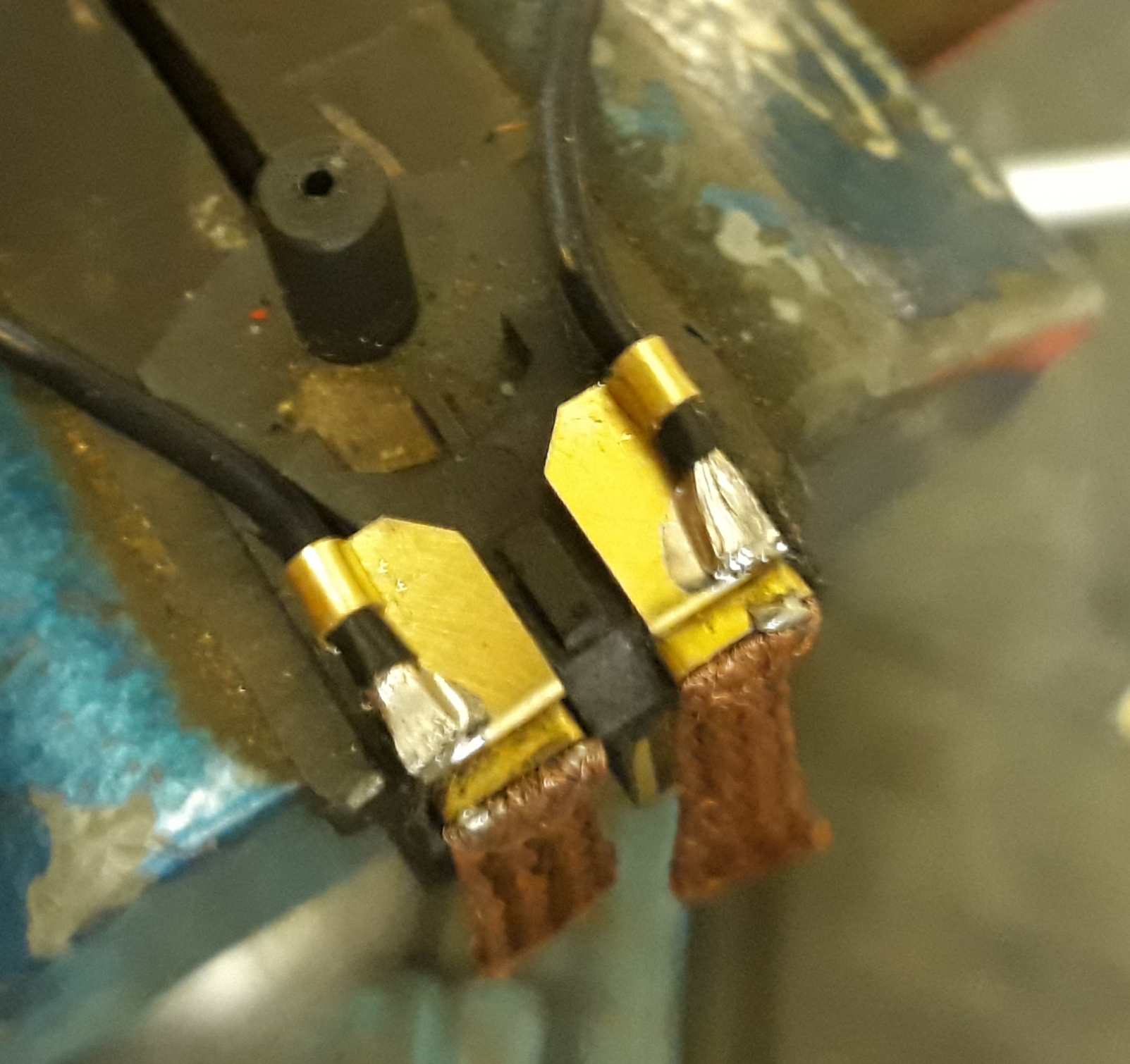 Above shown with 20 AWG wire, where I think it's particularly useful.