And now for something completely different! (Monty Python)

Putting the Shinoda Reunion aside for now, back to work. 
Have a few bodies to cut and paint and this is the first, a Lexan Shinoda Mongoose designed by Larry Shinoda and may have been one of his very first designs.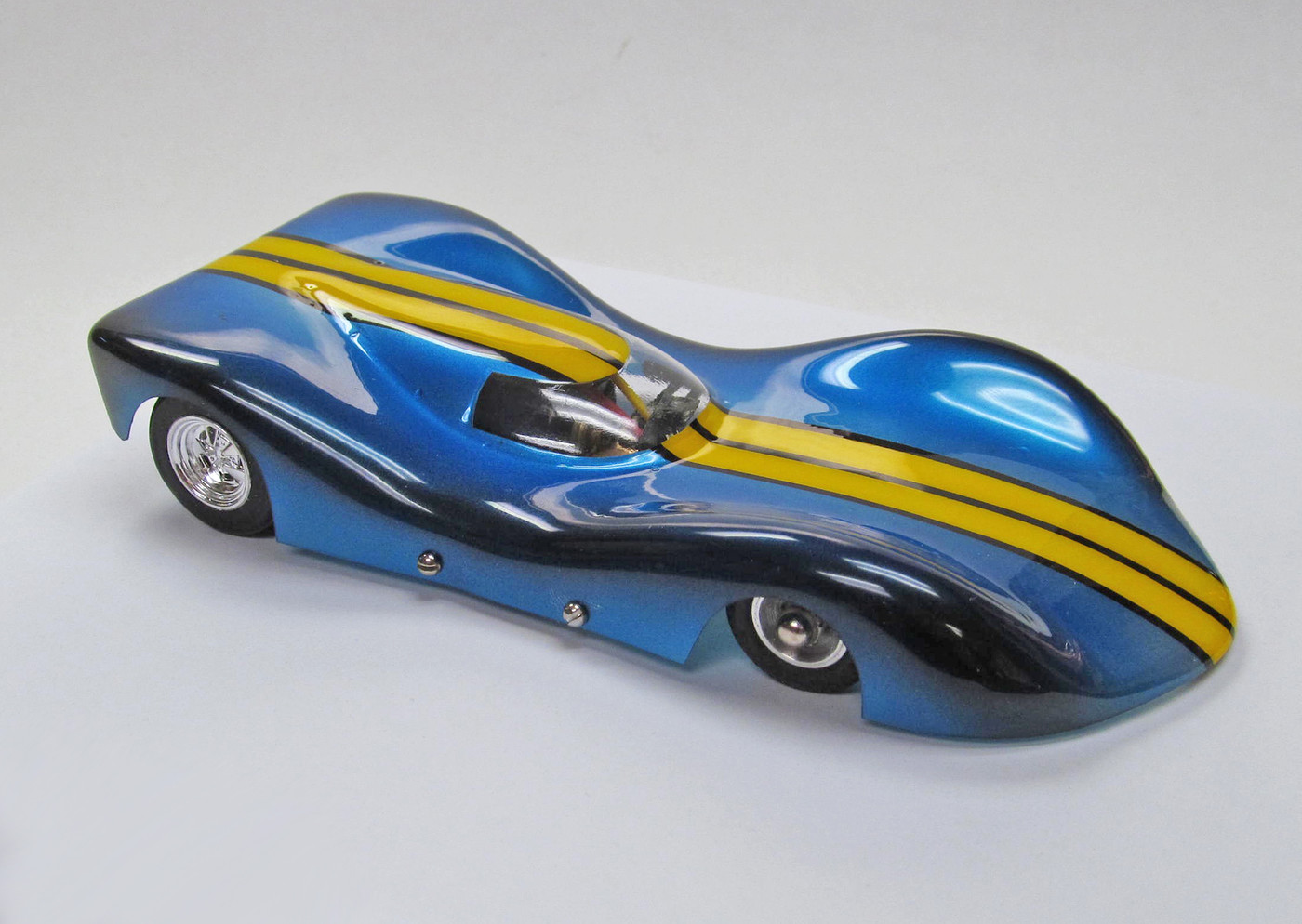 Chassis is fully Dynamic with the center hinge.  Motor is a rewind and the rear tires are Silicone coated foam, guide is the newest bit being a Jet Flag, currently available by many sources to this day!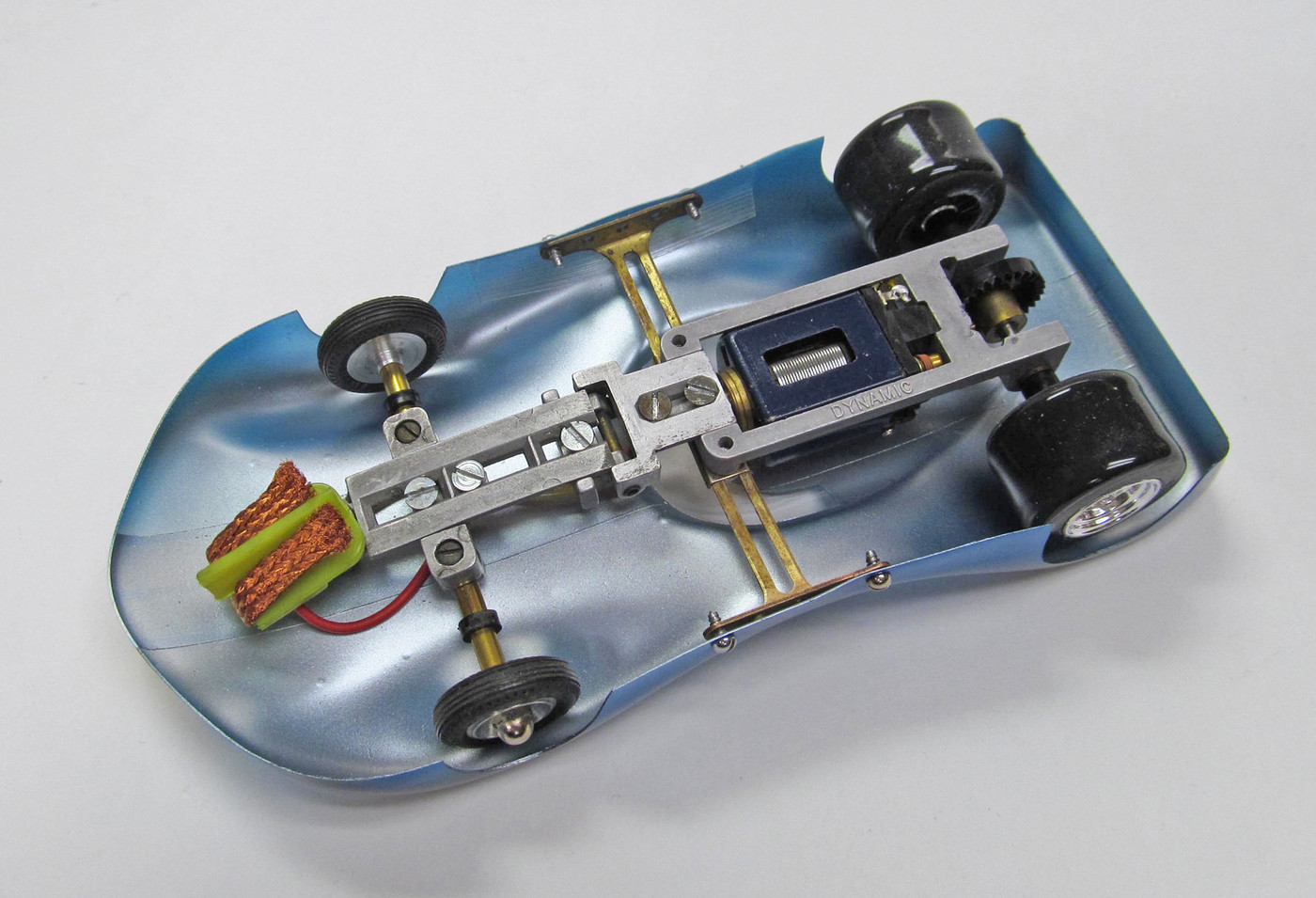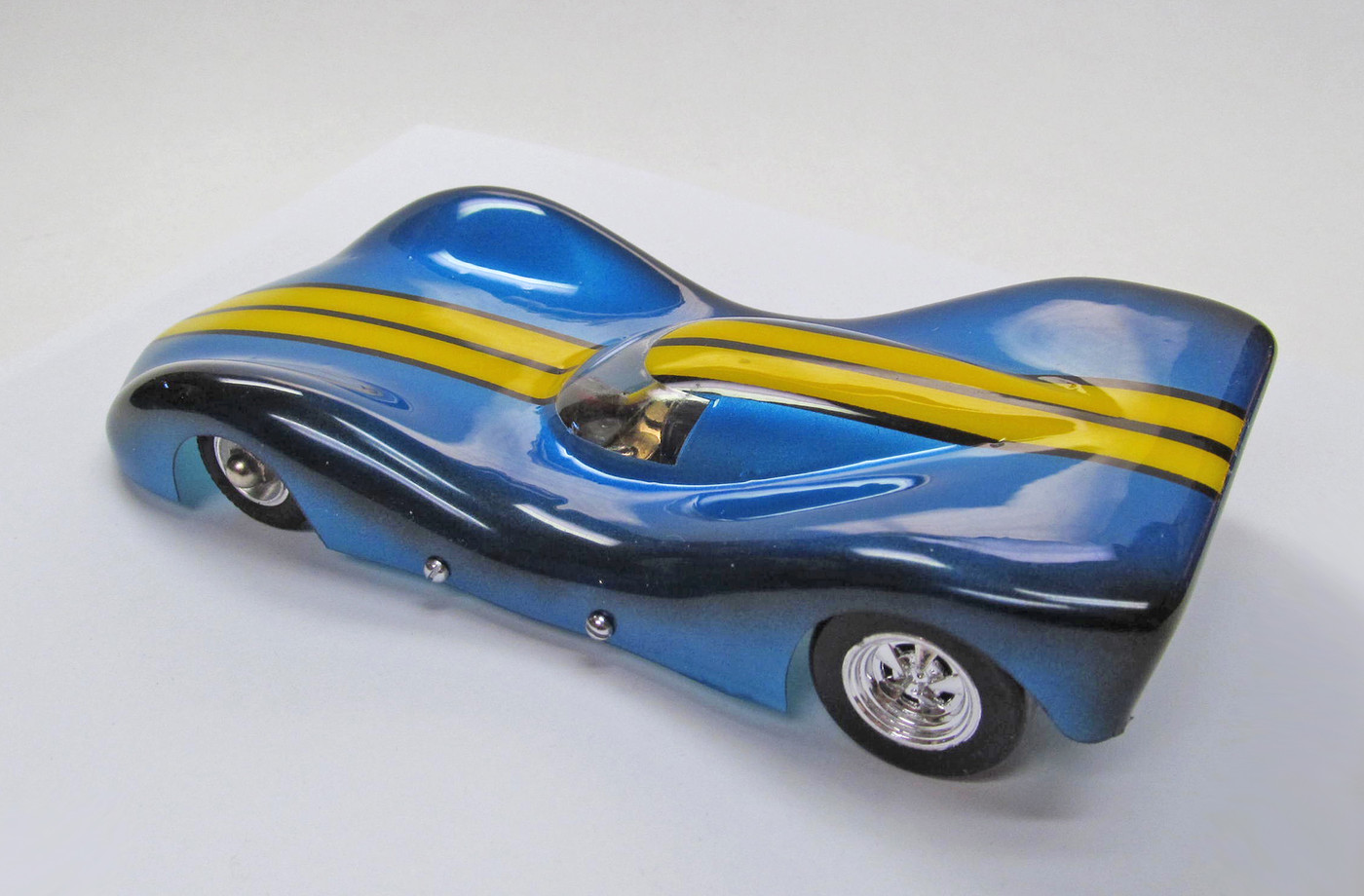 Wheel inserts are from my massive collection of model car parts.