The final round of 2018 was held at The Raceway in Melbourne, Fl. 
Stockcar
A nice field of 13 entries in stockcar were ready to tackle the hillclimb.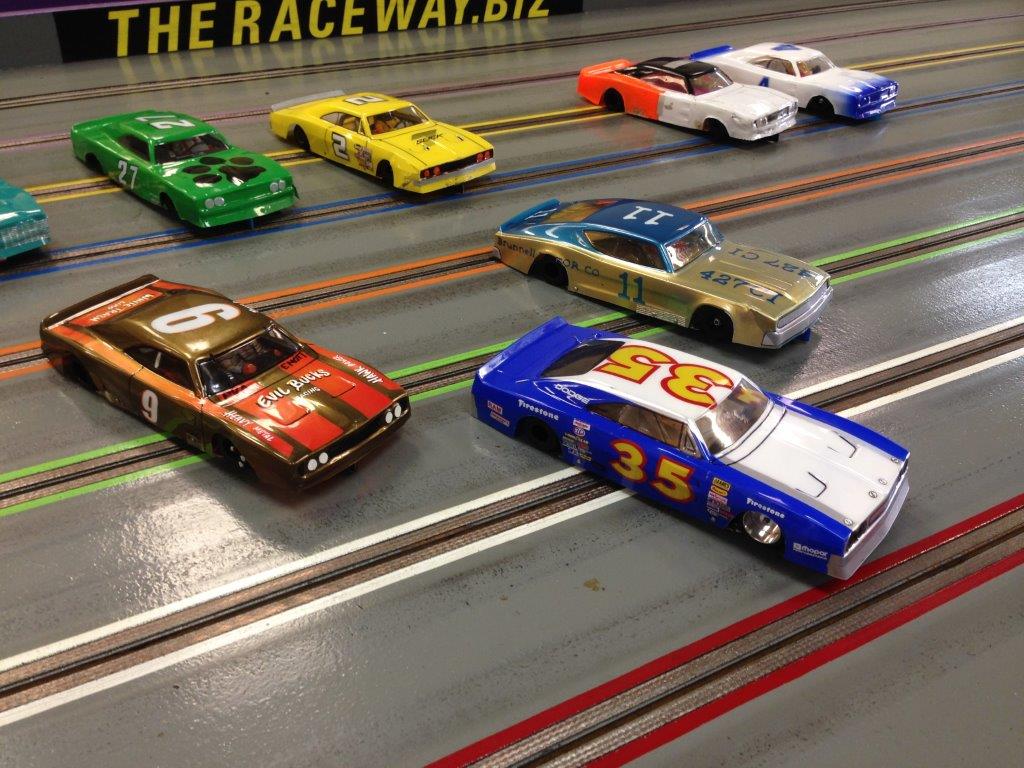 Matt Boman won concours with his B. Pinch painted Charger. Runners up - Brian\Noose, Marcus\Self
The group was split into two separate races with 3 minute heats and the results were combined. Entering his first stockcar race of the year Brian with a Tony P built loaner set the pace of the race and was nearly untouchable. Second place had a 3 way tie in the end, it does not get much closer than that. Jeff and Terry both had a great run and would go on to finish 1st and 2nd place overall in points for the year and 3rd place would fall to Jay who also had a stellar race, Congrats to all. 
Brian Ambrose  283
Terry Tawney  272
Jay Guard  272
Jeff Bonnano  272
Ed Hoffman  268
Don Bonnano  267
Matt Boman  265
Tony P  263
Doc Dougherty  264
Donny Caron 251
Ray Lee  246
Grant Goerner  116
Marcus Ramos  55
Podium pic - Terry, Brian, Jay
Jay Guard - 3rd Place
Terry Tawney - 2nd Place
Brian Ambrose - 1st Place
Final Points for 2018