Feb 9-10 is the date for the 24 Hours of Ohio presented by FNRS Championship endurance race for Flexi-type cars at Mark's Model World in Canton, OH. The event will be run on their King track.
 


 
The goal is to break the previous 1/24 record set October 22-23rd, 2005 which is 488.5 miles set at the Chicago 24 Event.
 
500 miles should be within reach, will the winning team exceed 600?
 
The 8 teams registered for the event are:
 
MMW: Ralph Middaugh, Shaun Steede, Darrell Fuller, Mark Kitto, Don Wedig Jr, Scott Lemon, Dave Gardiner, Al Rutti
 
HO'ers: Ben Naeliz, Chris Rondella, Ron Vincek, Rusty Jackson, Roger Porcelli, Matt Handy
 
CHUBBY: Joe Salzman, Matt Bruce, Chris Radisich, Timmy Skurka, Jonathan Forsyth, Justin Colvin, Jimmy Williams
 
PLAN B: Bud Denning, Frank Ulbrik Jr, Will Custer, Ross Scharf, Cap Henry, Eric Shirey
 
SLOT SLAYERS: Tim Burton, Race Gardiner, Matt Easterday, Dustin LaRowe, Brian Lear, Mark Gardiner, Mike Fleming, Nick Kuhn
 
GRAY REAPERS: Jeff Strause, Toby Kindig, Jeremy Wyant, Rich Attee, Bill Sebenik, Dan VanHorn, Dave VanHorn, Frank Ulbrik Sr.
 
MIGO: Ralph Thorne, Ron Hershman, John Miller, Terry Watson, James Merriman, Joe Liguori, Dave Simerka
 
MID-AMERICA: Roger Schmitt, Jeff Goldberg, Curt Vincent, Rob Voska, Walker McAnulty, Mark Horn
 
Note that there may be last minute changes to the team lineups. As far as I know, entries are closed for the 2019 event.
 
John Miller's crew at Pro Slot will be providing 16 special Scorpion 4007 FK motors that will be used by all of the teams.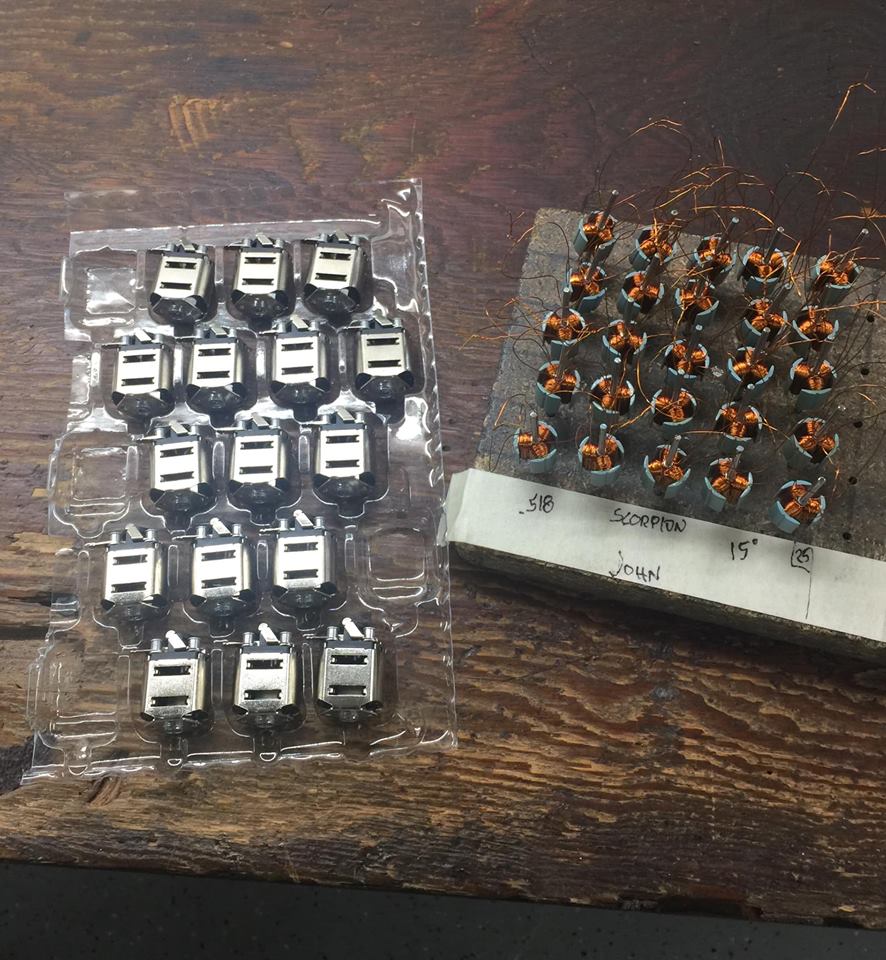 Additional questions should be directed to Mark's Model World, Canton, OH.
 
I have no further information of any sort at this time.