Groundhog Day – Can-Am on the Aristocrat – 2/5/19
Eight racers showed up to run retro Can-Am race on the American Aristocrat at MVH this week.  The race was run in 4/4 rotation with four marshals, one of whom triggered the remote for track calls. This arrangement seemed to work well.
Can-Am Cars in Tech:
In a tribute to Groundhog Day (the movie, not the day where men in top hats and long coats handle rodents as the sun breaks over the horizon), this week's race started out in identical fashion to last week's with the only difference being the first turn victim was Peter Lentros rather than Dave Panich. The first turn on the Aristocrat is usually pretty safe, but a slight nudge put Peter hard into the wall which bent his car's motor mount and tightened up the gears. Though louder and slower than when he started, he was able to finish the first heat but had his work cut out if he was going to work his way back into contention.
At the move to the inside lanes Dave had posted 137 laps and held a two-lap lead on Bob "Woody" Hazelwood who was three laps up on Rich Girvin. After making some hasty gear and then chassis adjustments Peter had gained back some of his lost time and was running two laps off Rich G's pace in 4th with 130 laps. 5th place Dan Savage logged 127 laps while Richard Payne posted 123 with Dick Griffin and Wayne Secore in a battle for the last position with 117 and 116 laps respectively.
Everyone added to their first half lap total in the second half but no one more so than Peter who's second half total was up 16 laps over his first. Woody and Richard P also both saw large lap increases in their second half efforts, adding 12 laps each. This wasn't great news for Dan, who saw his lead over Richard dwindle and then totally evaporate. When the dust settled both cars were on the same lap and in the same section. Unfortunately, they ended the race in different heats and there was no certainty as to who was further into the section so 5th place ended in a draw.
At the front of the pack Woody's second half effort closed the gap but he still fell one lap short as Dave edged him out for the win. Peter's excellent second half pushed him past Rich G and onto the bottom step of the podium by a 2-plus lap margin while at the back of the pack Dick stretched his one lap lead over Wayne into a 6-lap advantage by the finish.
Peter, Woody and Dave all had best-lap times in the 4.6s, with Dave posting the fastest lap of the night at 4.606 seconds on black.  
Finishing order, laps completed, best-lap time and best-lap lane:
Dave Panich              283/16    4.606   BK

Woody Hazelwood     282/6      4.665   PU

Peter Lentros             276/6      4.646   BK

Rich Girvin                 273/20    4.789   BK

Dan Savage               258/22    5.089   BK

Richard Payne           258/22    4.875   PU (tie for 5th)

Dick Griffin                 242/14    5.235   BK

Wayne Secore           236/24    5.377   BK                                   
Upcoming Events:
        MVH Tuesday Night Retro-Race Schedule for February
                  February 12       Stock Cars on the Figure 8
                  February 19       Formula 1 on the Royal
                  February 26       Can-Am on the "Purple Mile"
        NERR Race No. 6 at 1010 Raceway in Bristol, CT:
                  February 16       Coupes and Can-Am on the King                               
Podium (L to R): 2nd Place – Woody Hazelwood, 1st Place – Dave Panich, 3rd Place – Peter Lentros
Dave's 1st Place Chassis:
Woody's 2nd Place Chassis:
Peter's 3rd Place Chassis:
BONUS PHOTOS from TUESDAY'S PATRIOTS SUPER BOWL VICTORY PARADE: 
Tom and the Trophy: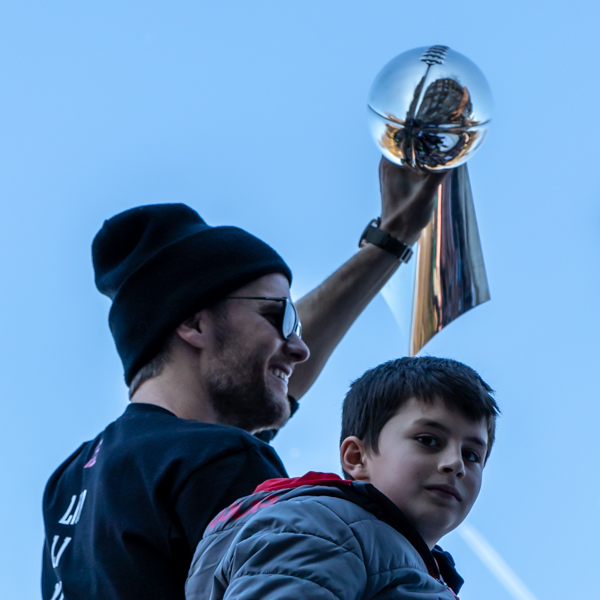 Gronk and Friend: