I love thingys!
Never kept that a secret have I?

The first Shinoda Reunion happened December 10th 2016 at the Downriver speedway, Lincoln Park, Michigan.
The second 2017!
The third last year and soon to happen... 4th reunion will be this December 2019.

Year 2016 I sent this car.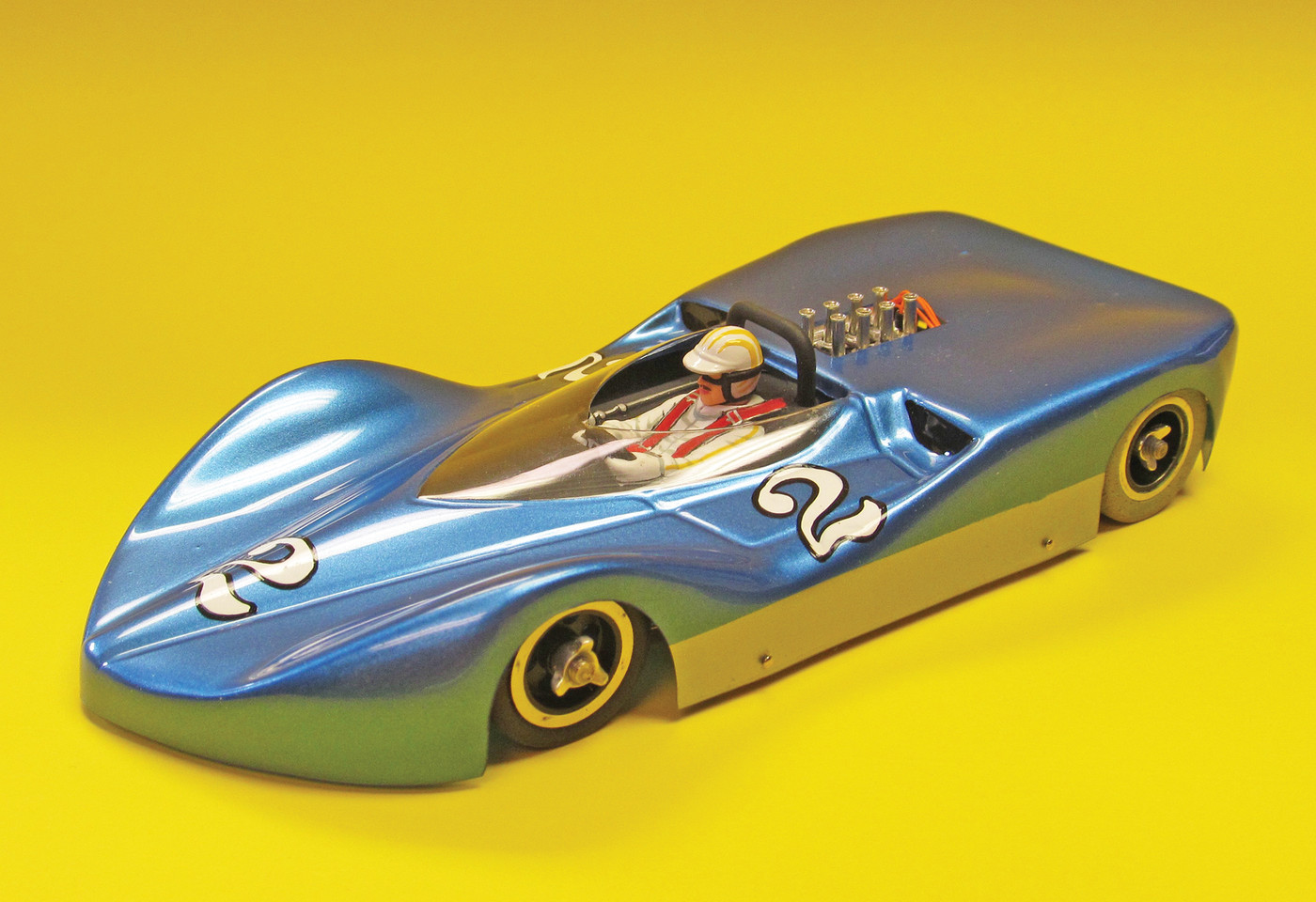 2017 I sent this car which Eliot liked so much he bought it!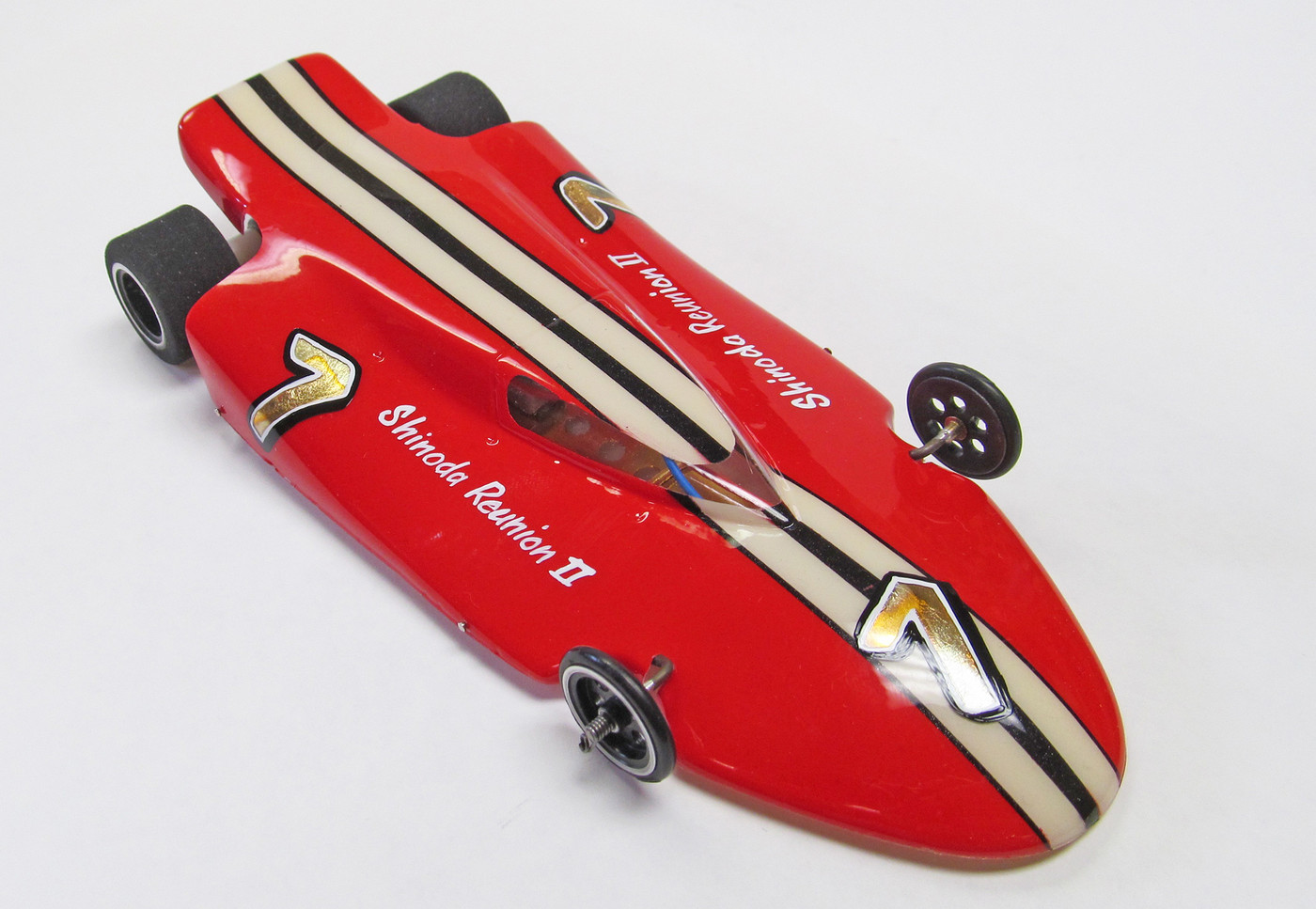 The next year 2018 I sent this car that so crazed some opponents with fear and dread that someone purposely rammed it into the wall (according to witnesses).
But never mind.  It's been fixed and is still quite competitive. (Not to mention built with vintage parts)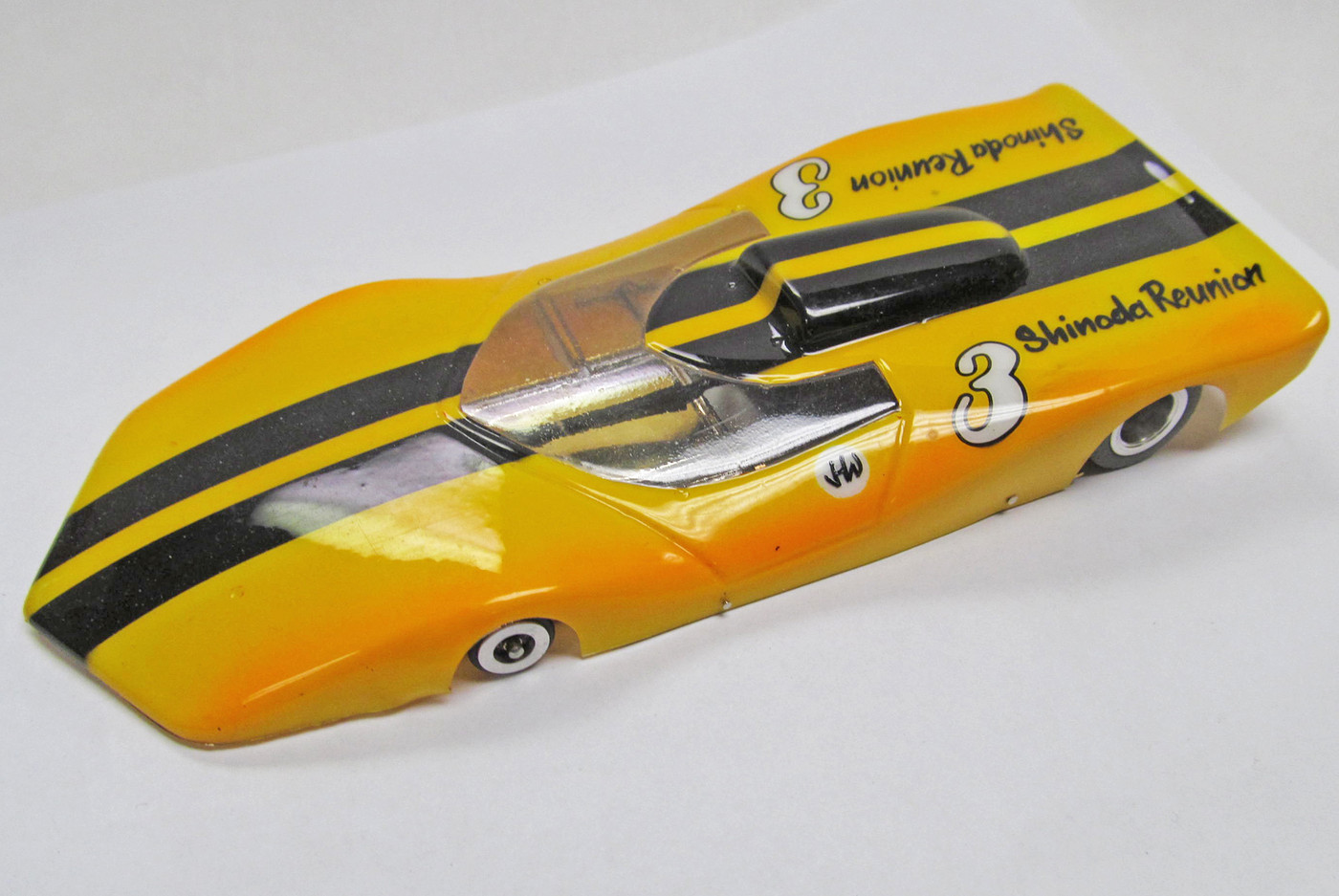 Coming soon is number 4.
If sent, it will complete the quad, but will not be raced. 
Plan to send it direct to Gene who might take it out on the track. But nobody but him or Eliot gets to touch this car! Period!
Hand made Detroit Slider chassis.
Magnesium rear wheels, Champion motor, bulletproofed Champion end bell, ball-bearings in the motor, four axle bearings in the Dynamic motor bracket make it one formidable thingy built with 98% vintage parts right down to the THORP 24 arm!