On Saturday May 11, 2019, the Florida Slot Car Series had 38 total entries at P-1 Slot Car Raceway in Winter Garden, FL.
We want the thank Marcus Ramos for hosting the 5th round of the 2019 Spring Championship.
For each class, there was qualifying then the field was split into two races.  The results of the two races were then combined.
Attached images:
The first class was 4" NASCAR
The second class was LMP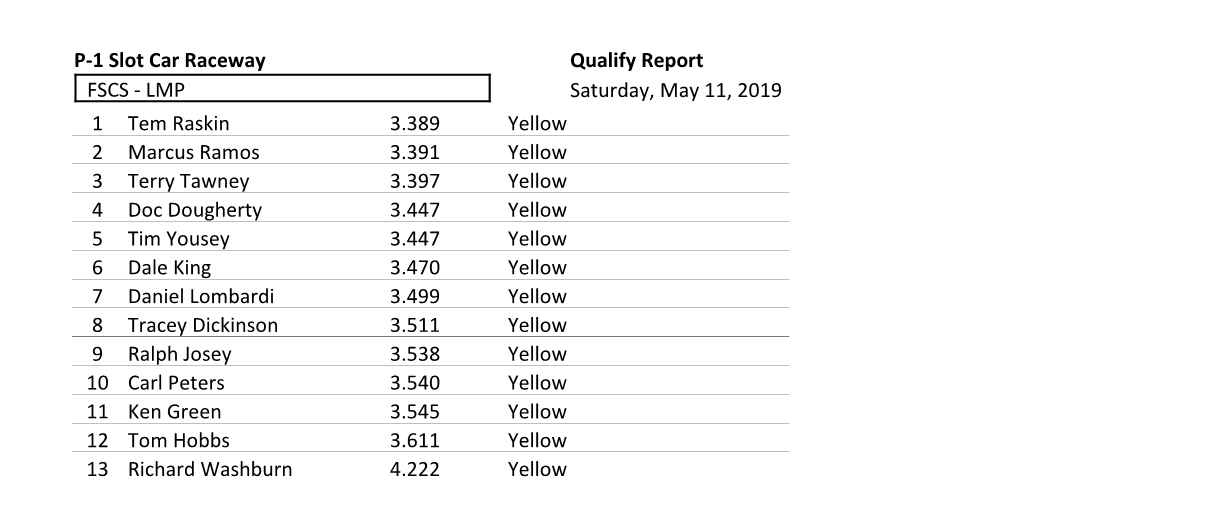 The third class was GTP