Detail Models Incorporated made a small mark on the slot car world during the heyday's of 1965 by producing bodies in 1/24th scale.  The interesting thing about the bodies were not so much the subjects, tho one certainly was.  It was the manufacturing process that made them very different.  They were blow molded!
Meaning a balloon of warm material is captured inside a mold and air blown into it, forcing the plastic precisely into the shape of the mold.  The body that emerges after cooling is sharp with details and perfectly scale looking.
Benefits of this in a scale world (remember this is 1965 still where scale ruled) are not only an accurate body, but one made of impact resistant material light as any injection molded styrene body. 
According to Model Car & Track the bodies offered were an Alfa Romeo, a Mako Shark II, McLaren elva and the well known Tarantula DMX.  A mint in package Tarantula currently sells for over a hundred on ebay by the way.

The subject of this build is of course the McLaren Elva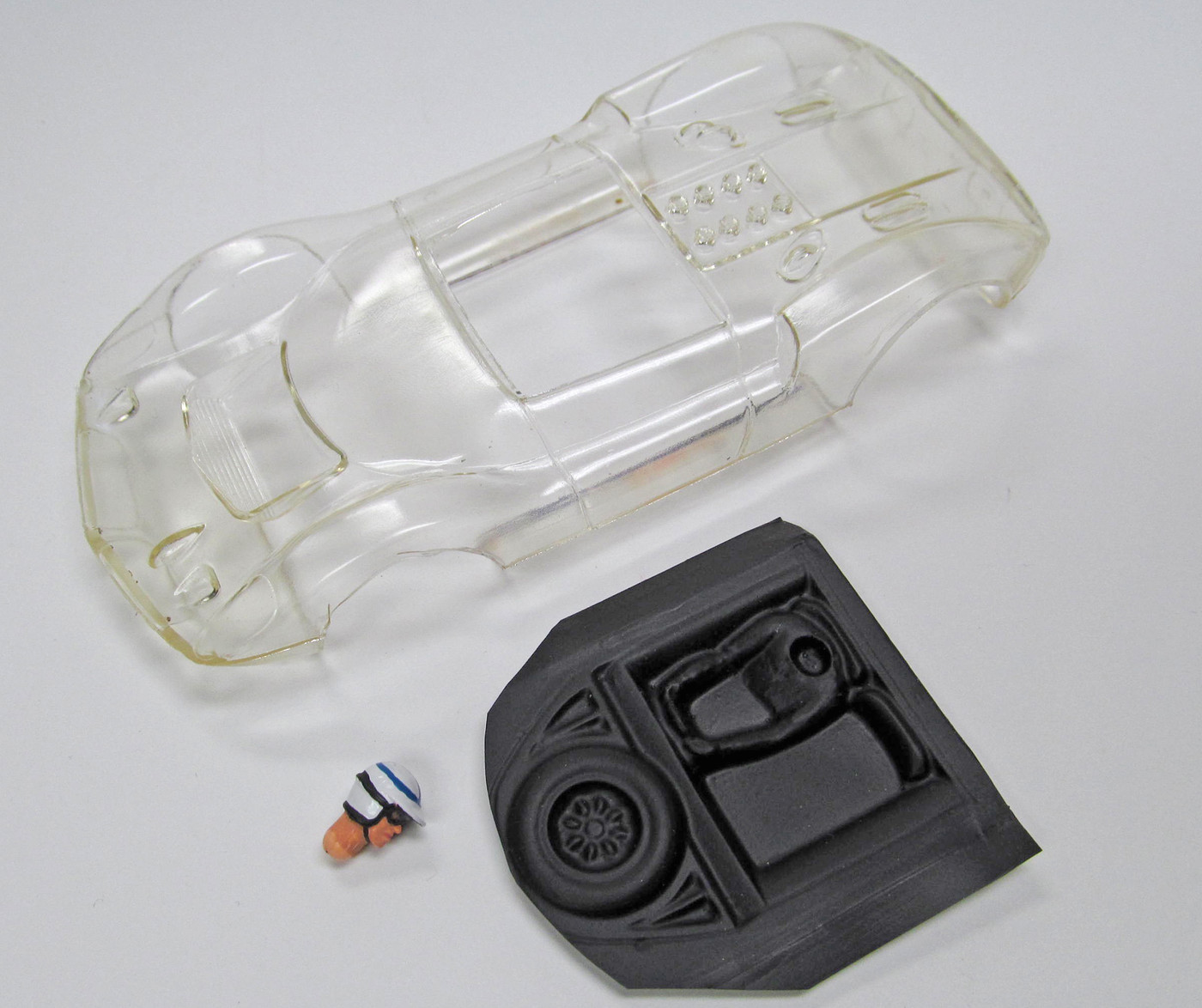 The body has already been cut and trimmed.  Interior is something Victor produced for me a short time back and is really for the Russkit Elva, but it fits this body pretty well.

Parts collected:  Buzco drop arm, Cobra motor box, Russkit wheels, Cox guide, John Havlicek rewound Russkit 23 motor and various other hardware.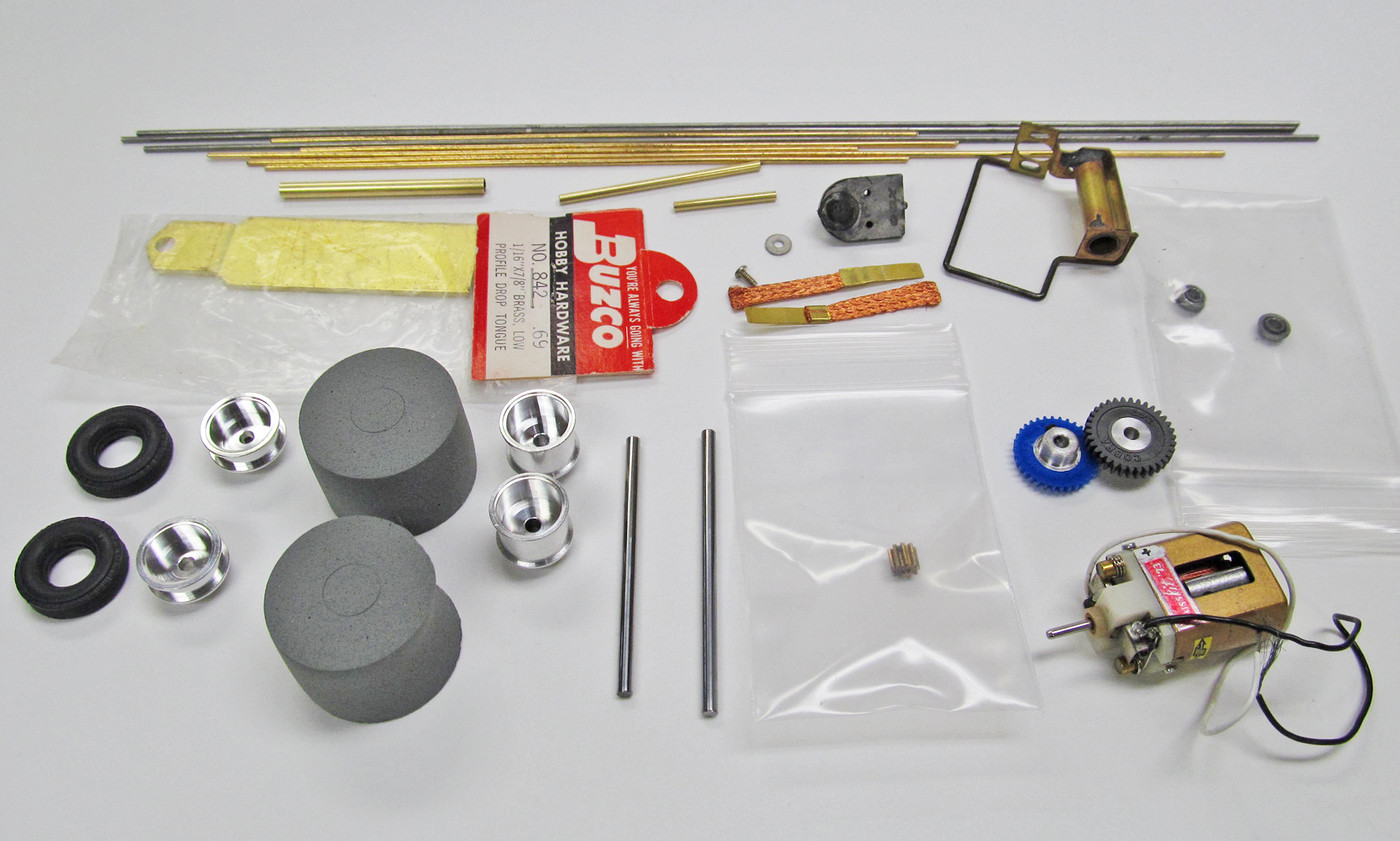 The goal is to build a chassis a lot like this one.  About 1968 with brass rails and a plumber set up for body mounting instead of the floppy pans since the body is fairly stiff and heavier than anything vacuum formed.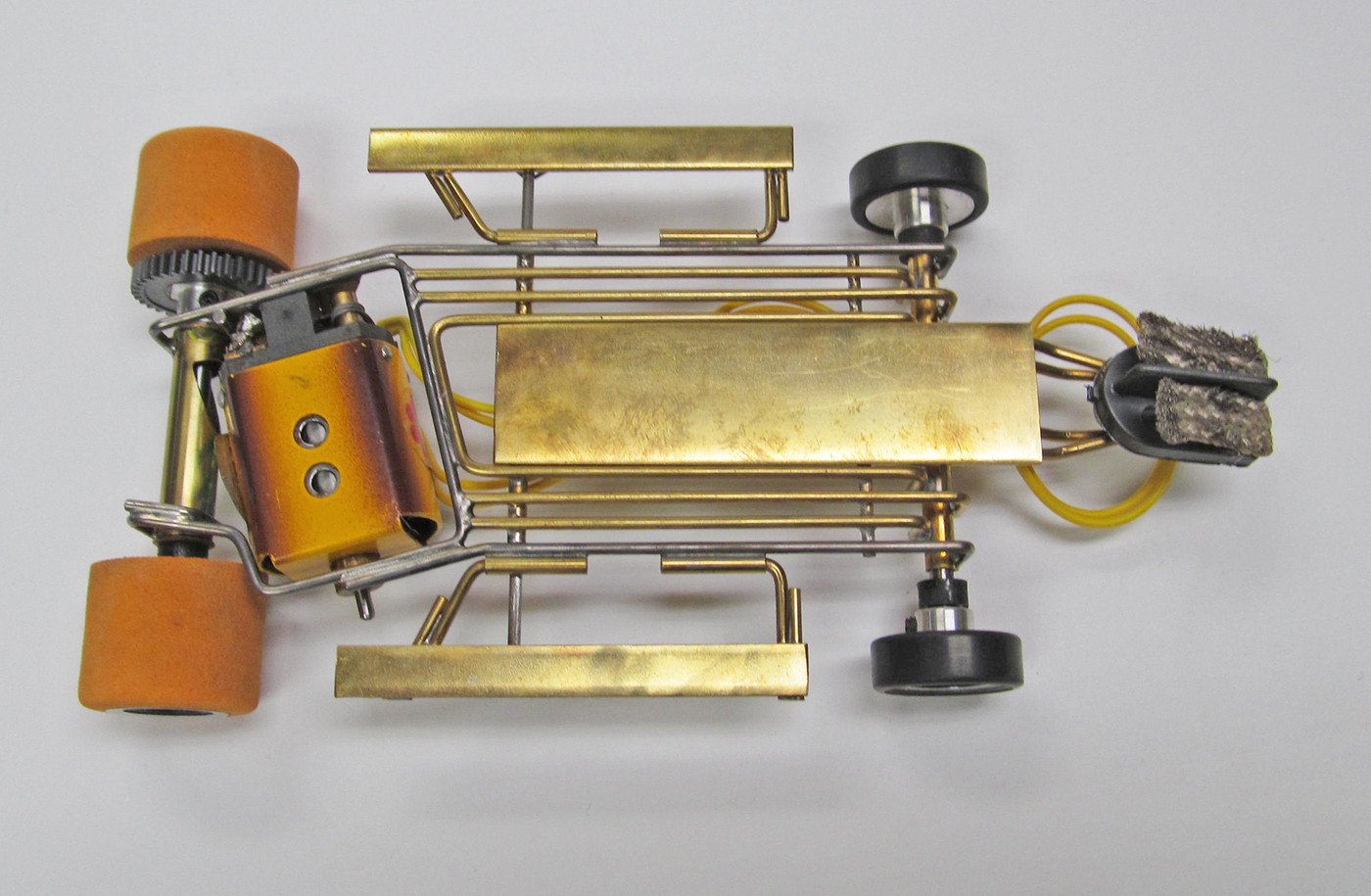 Onward!