This is Nick Fennell's Lotus 38/7 as shown at the 2019 Festival of Speed at Goodwood. It was driven in the 1967 Indy "500" by Jim Clark. This was Clark's last appearance in the great race.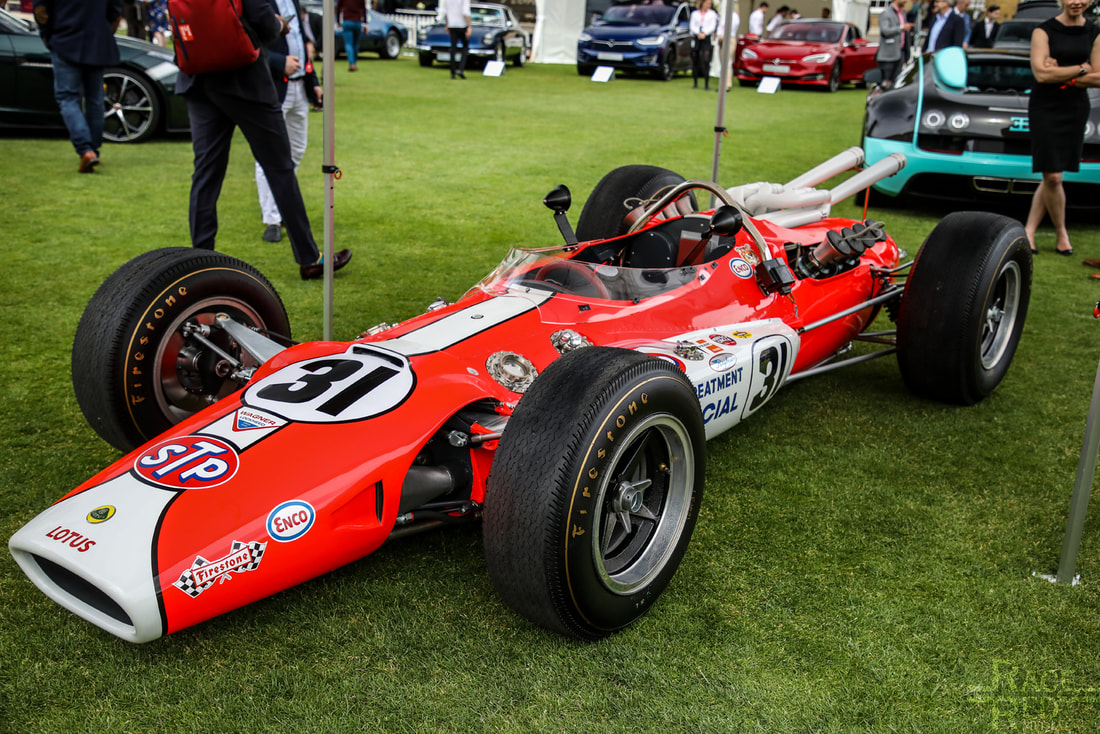 Jim Clark drove three separate Type 38s: Winning in 1965 with 38/1 (now in the Henry Ford Museum), finishing second in 1966 with 38/4 and then retiring with engine failure in 1967 with 38/7. The Lotus 38 was penned by Len Terry, being essentially a clean sheet design from the previous Lotus 34 which was a successor to the Lotus 29.
 


 
Lotus 38/7 was built in 1966 by Abbey Panels for Team Lotus. Originally run by Al Unser at the 1966 Indy 500 (#18 qualified 23rd, crashed in the race). It was rebuilt on a new chassis and retained by Team Lotus for Jim Clark at the 1967 Indy 500 (#31 qualified 16th, retired). This car, with 38/8, was part of a lawsuit in early 1968 after Chapman sold them to one party after Lotus's American Mid-West dealer Jim Spencer had already taken a check for them from somebody else. Spencer's client won the case and the two 38s ended up with a doctor in Indianapolis. At one time, 38/7 was owned by Chuck Haines (St Louis, MO). It ended up in a collection in Japan painted in the 1965 winning livery until the recent restoration that you see here.
 
I feel that this is a truly a great and influential racing car and it is delightful to see it presented so magnificently by its current owner.