Rainier cherries
Started by
Phil Hackett
,
Jul 14 2019 08:27 PM
Posted 14 July 2019 - 08:27 PM
W. J. Dougherty, C. J. Bupgoo and Jesse Gonzales like this
Click
HERE
to contact Sonic Products. The messenger feature on my Slotblog account has been disabled.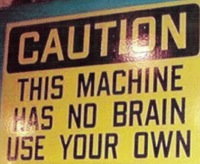 ---
Posted 14 July 2019 - 10:30 PM
All cherries, if they are sweet, are addictive
Ron Thornton
---
Posted 14 July 2019 - 10:34 PM
When they are good, it's hard to stop.

Mike Swiss
 
Inventor of the Low CG guide flag 4/20/18
IRRA® Components Committee Chairman
Five-time USRA National Champion (two G7, one G27, two G7 Senior)
Two-time G7 World Champion (1988, 1990), eight G7 main appearances
Eight-time G7 King track single lap world record holder

17B West Ogden Ave., Westmont, IL 60559, (708) 203-8003, mikeswiss86@hotmail.com (also my PayPal address)

Note: Send all USPS packages and mail to: 5858 Chase Ave., Downers Grove, IL 60516
---
Posted 15 July 2019 - 01:22 PM
I share in your addiction having just stuffed my mouth with a dozen of these … this minute !
got a batch of freebies from my Seattle office … season has come to pick and export these delicacies
this type is very special and should be considered the filet mignon of all things Cherry
not your average cherry - cannot compare to any other cherry - get them while they last
have a nice day
Ron Sullo
"... the future is uncertain and the end is always near - let it roll, baby, roll..." 
---
Posted 15 July 2019 - 07:57 PM
All cherries, if they are sweet, are addictive

They are a local crop here. I eat many, many pounds a week when in season
D. "shiggy" Person
---
---