Collector from Italy asked me to finish up an Italian molded mid 70's slot car chassis.
He provided the un-used chassis, a guide and John Havlicek built Mura "C" motor.

I provided pretty much the rest and it didn't take long... except for waiting on the mail and life getting in the way.
My opinion of these chassis is that they are beautifully molded and provide plenty of room for all the bits.  How they handle is a mystery since I don't have any swoopy tracks to test it on.  Only tuning can be addition of weight since there is no body movement at all with only an iso hinge in the middle which can be placed in one of four holes.

Okay, here is the basic chassis with the McLaren M20 body and interior as I check clearances.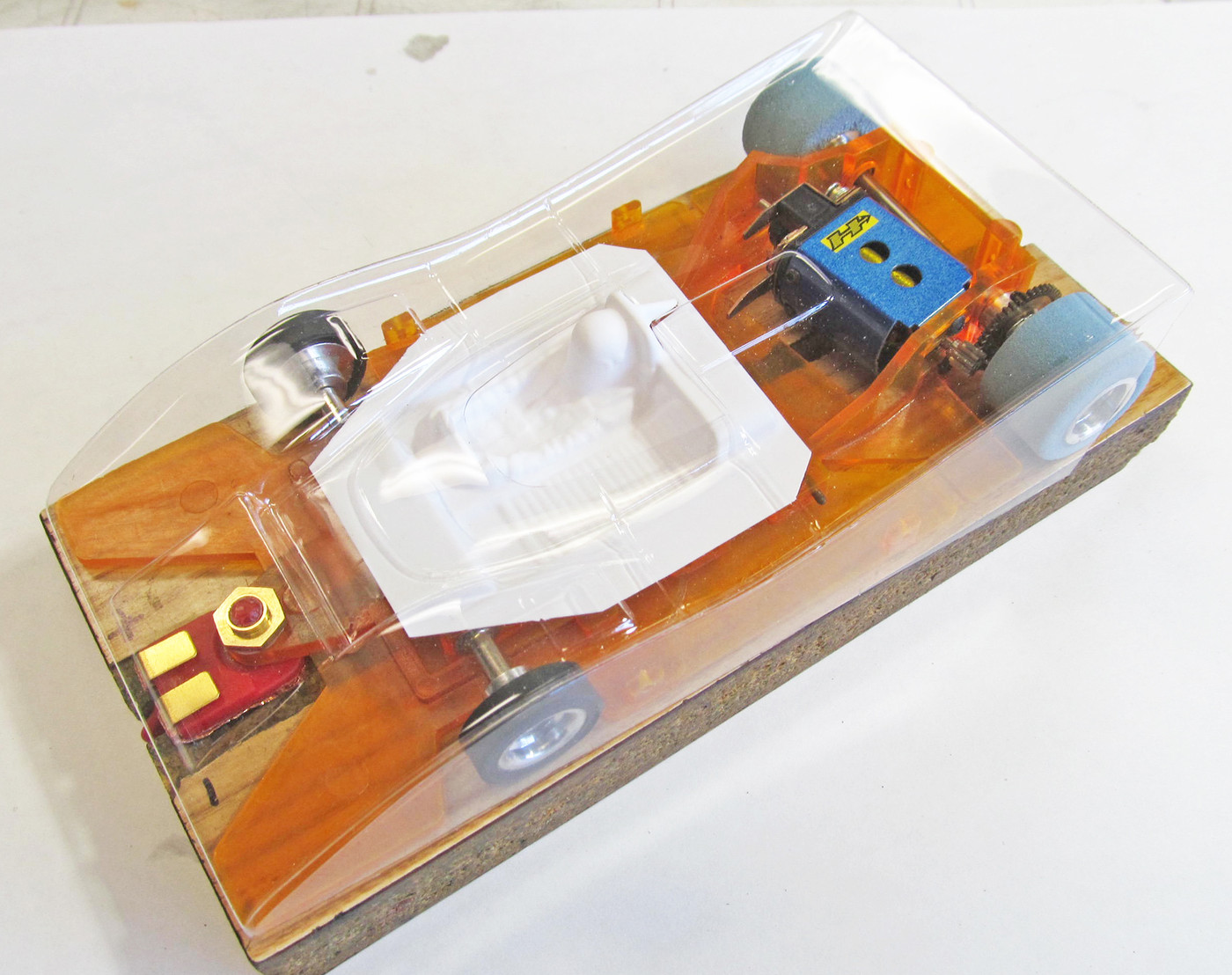 And this is yesterday after body is painted and lettered.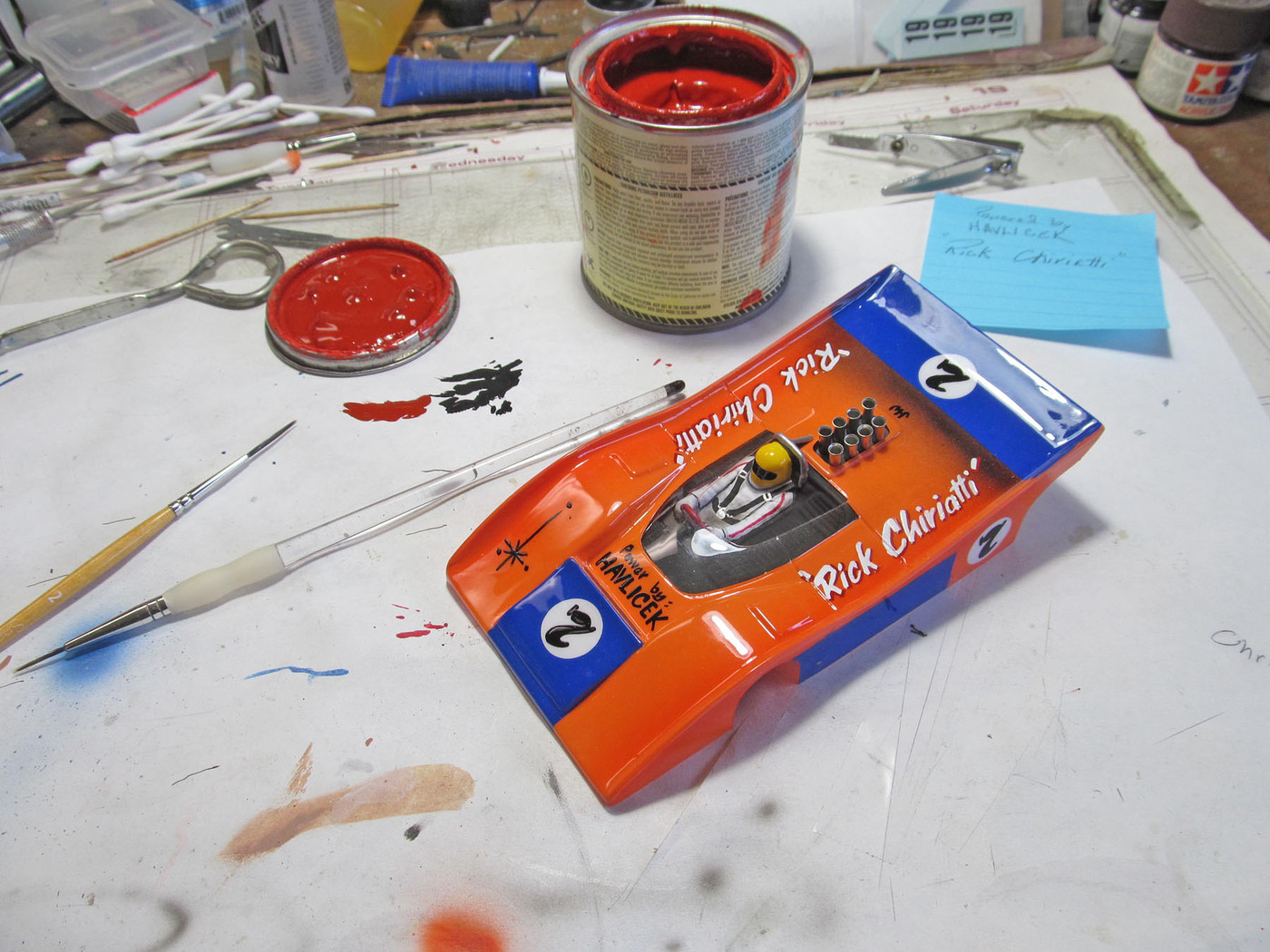 Finished chassis, wired and ready for the track.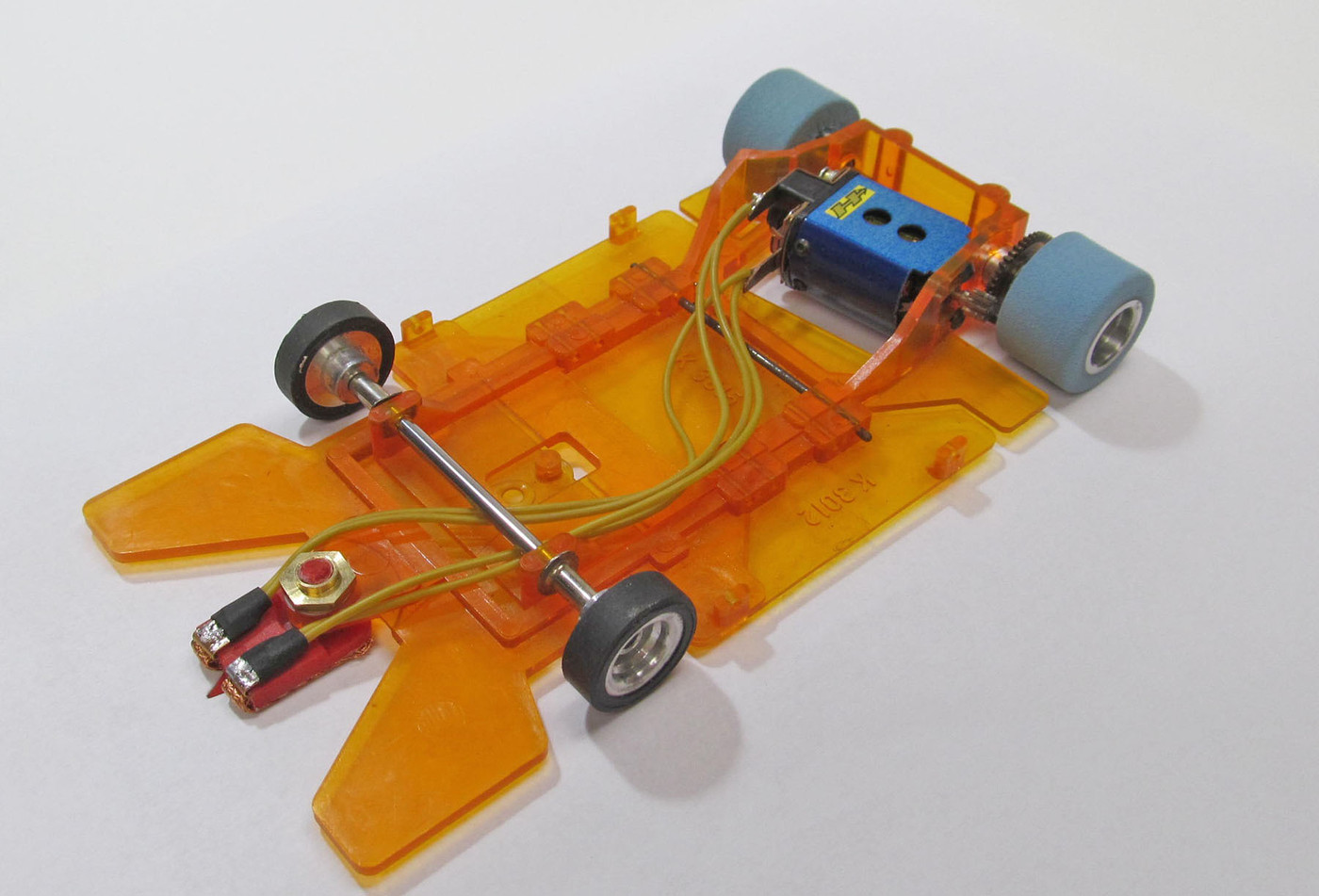 Requested were ball bearings at the rear axle so, I complied.  But it required a bit of filing to open up the holes about .020 more.  I suspect the standard running gear were probably metric.  Rear wheels are vintage Associated with re-purposed blue foam. 
I had intended to use these rear wheels for another build up, but the wheel diameter ended up too small for the project.  Perfect 7/8" for a Can-Am tho and painfully vintage for this buildup.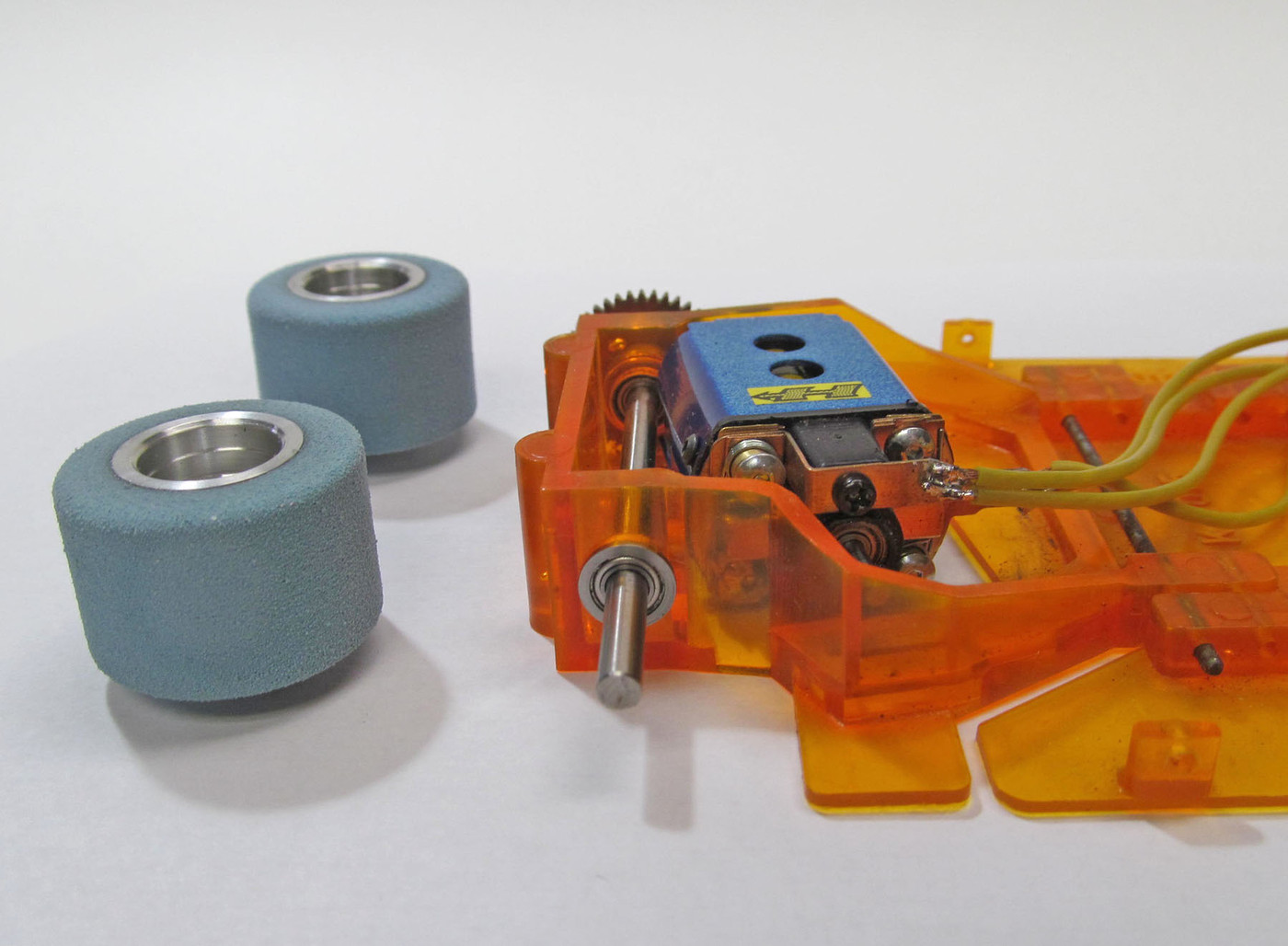 The gear is a FAA's with a ratio of 9/42 leaving a wonderfully smooth quiet mesh.  Nice car Riccardo, can I keep it?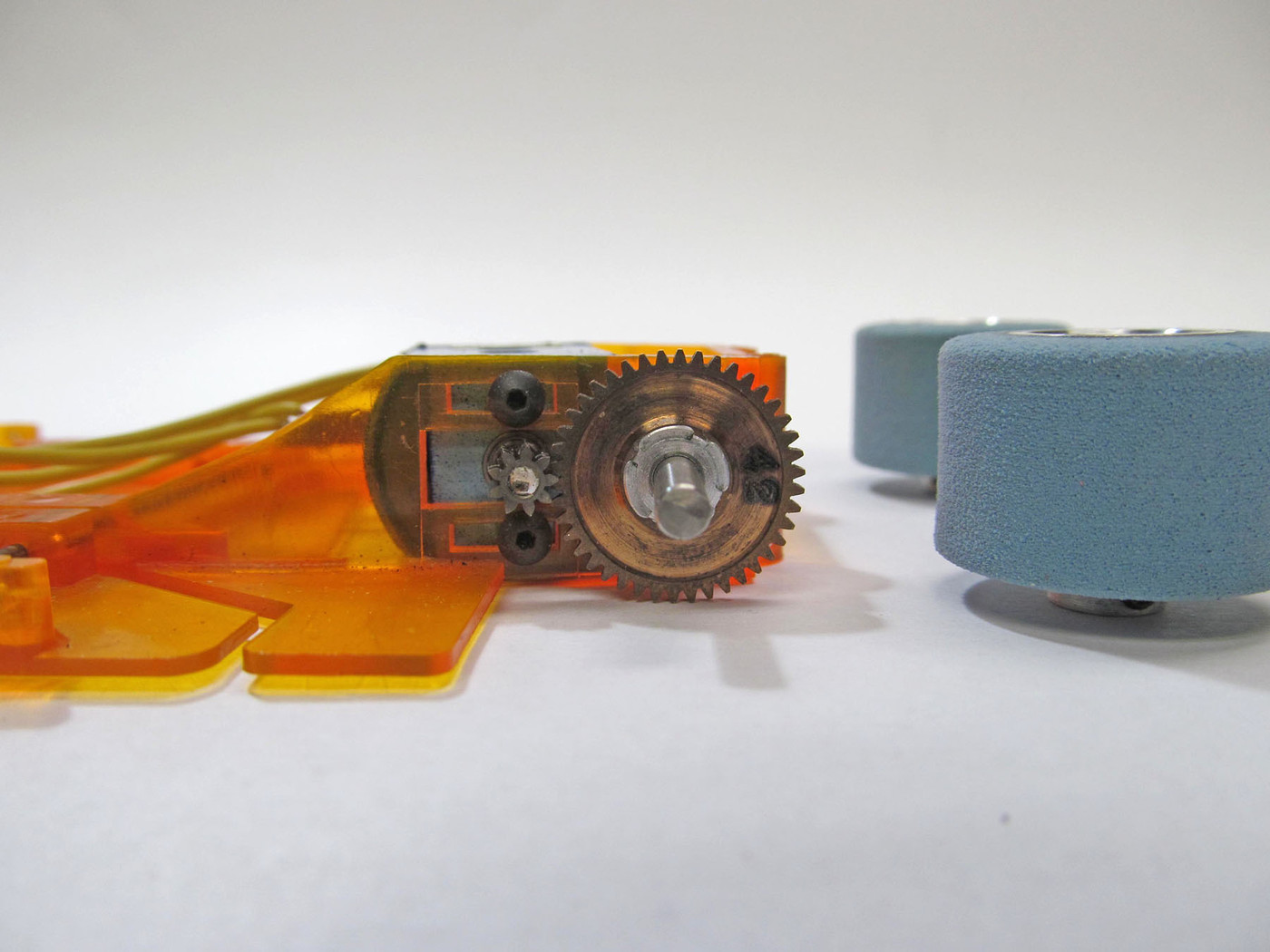 Stay tuned....