Lexus commercial
Started by
MSwiss
,
Sep 03 2019 10:29 AM
Posted 03 September 2019 - 10:29 AM
I like where the flag man gets blown over.
Howie Ursaner, Dallas Racer, kvanpelt and 2 others like this
Mike Swiss
 
Inventor of the Low CG guide flag 4/20/18
IRRA® Components Committee Chairman
Five-time USRA National Champion (two G7, one G27, two G7 Senior)
Two-time G7 World Champion (1988, 1990), eight G7 main appearances
Eight-time G7 King track single lap world record holder

17B West Ogden Ave., Westmont, IL 60559, (708) 203-8003, mikeswiss86@hotmail.com (also my PayPal address)

Note: Send all USPS packages and mail to: 5858 Chase Ave., Downers Grove, IL 60516
---
Posted 03 September 2019 - 06:22 PM
Clever commercial, I wonder how many people will get it with the slots and all?

Chris McCarty
---
Posted 03 September 2019 - 08:08 PM
Very interesting but the front-on view of the Lexus reminds me that I now have them in a 3 way tie with the "buck tooth" Buick and the Edsel for the most unfortunate grill design.
EM
Alan Schwartz
---
Posted 26 September 2019 - 03:45 PM
I was watching Slap Shot last night when this ad came on (kinda fitting for the movie). I didn't realize Mike has already posted but I didn't want to waste a link that was ready to paste....
Here's the YouTube link:
Click
HERE
to contact Sonic Products. The messenger feature on my Slotblog account has been disabled.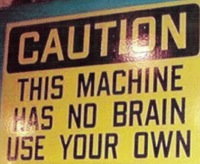 ---
---