I spotted this earlier, on the Slotblog Ebay feed, and hit Buy it Now, without having much of a chance to examine it much.
Anyway, it looks pretty nicely done, has a reasonably neat Champion motor, and I always wanted to have a Nutley drop arm, in my possession, in case I do a repro.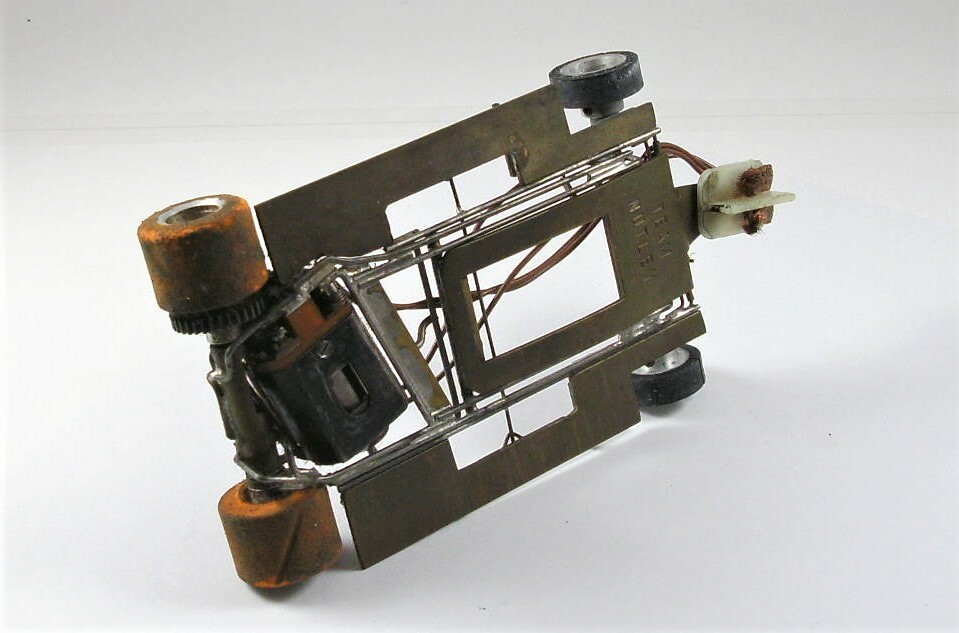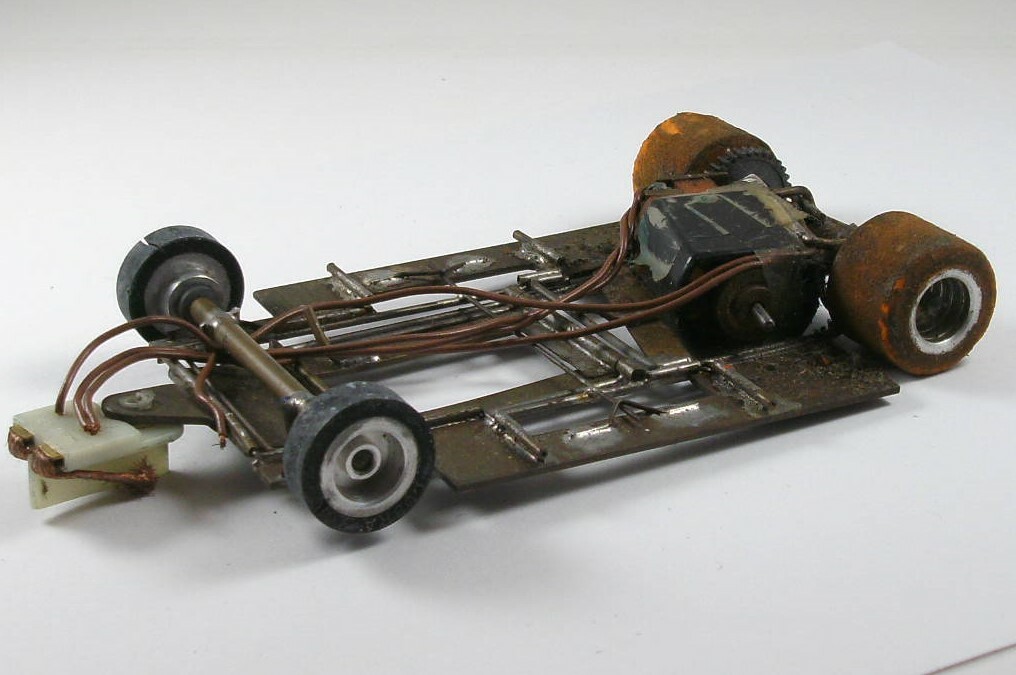 Sort of an odd mix of top notch soldering (maybe from the original builder?) and some pretty rough touch-ups or repairs.