The mug shot feature of this year's Fall Brawl report is sponsored by the US Postal Service, i.e. coming soon to a post office near you!




Claiming slot racing is just as addictive as real racing is underscored by Bill Gerhart, who as crew chief for his brother Bobby Gerhart has won the ARCA 200 stock car race at Daytona something like nine or ten times in their #5 Lucas Oil Chevy. The scourge of tech inspectors everywhere!




Bill Sutton, still racing regularly in his 80s! This is an addictive hobby, you know...




This year's Brawl is seeing a significant invasion from north of the border; I count maybe six Canucks so far. Dennis Dominey doesn't live too far north of the border, in St. Catharines, Ontario.




Don Dougherty used to be "DocinCocoa" at Slotblog but since he's recently moved back to Canton, OH, his hometown, his display name has been changed to DOCinCanton.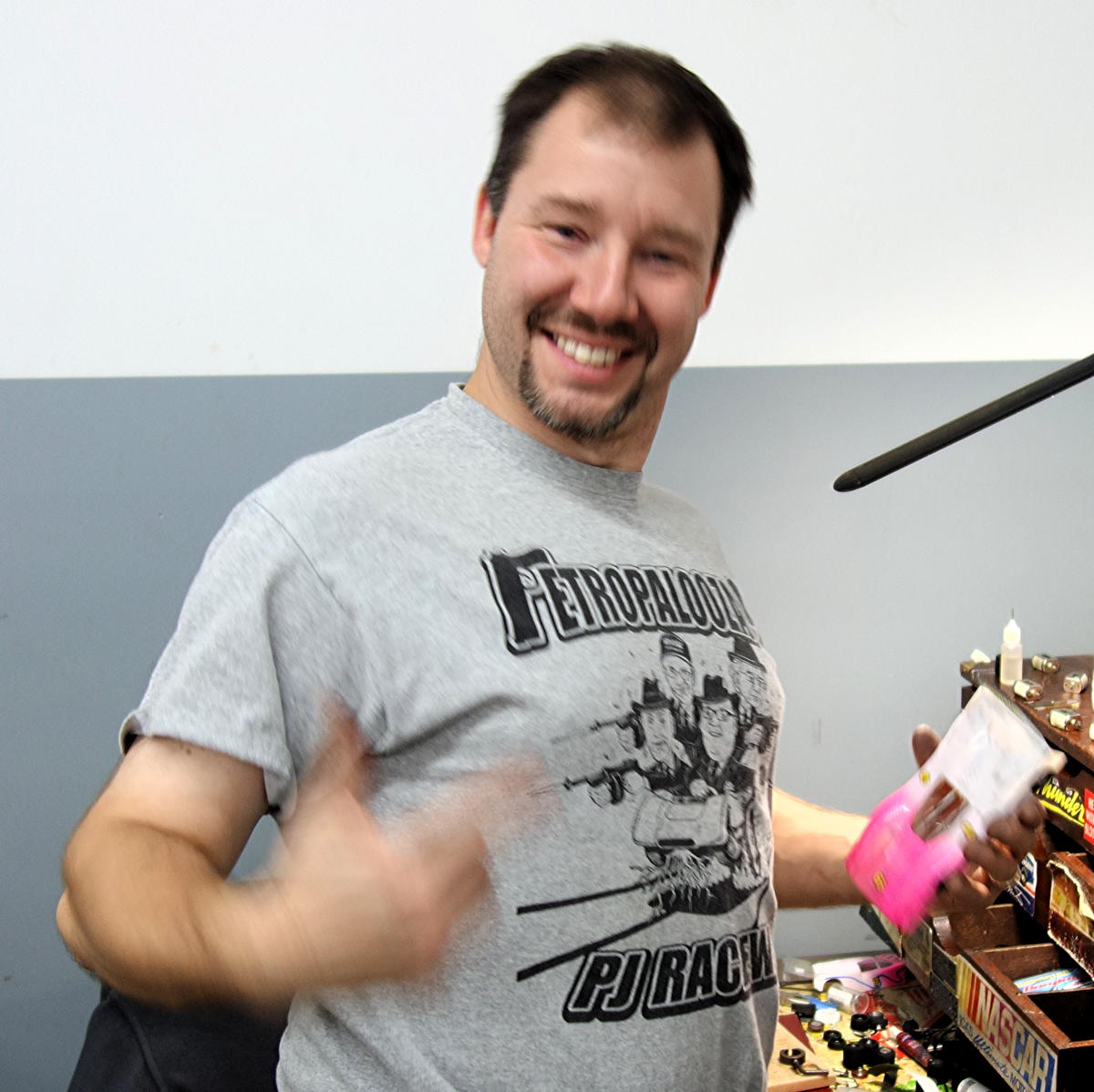 Dominic Luongo, producer of the highly-regarded Dominator chassis line. This guy knows how to race slot cars.




"Edsel" Sohl has been at the slot racing game for a long time and he's always fast. Rumor has it that he was the track champion at the raceway on Noah's Ark.




If Greg Fox hasn't stood on at least one podium by the end of the week, it will be very surprising. Many may not know that he and Parma's Steve Koepp have been BFFs for... well, forever.


Gary "Hip" Culy hasn't really gone punk on us, the purple hair is leftover from a Halloween costume and his daughter(?) encouraged him to keep it for the Brawl and even touched it up, as if Hip really needs purple locks to stand out...


It isn't a real Retro race unless Jason Holmes is in the house. He's everywhere, he's everywhere! He's also the current USRA 'King Bee,' which bodes well for that organization.


'Jersey John' Molnar, now that he's retired, is a chassis building machine. Since others are making A Mains with his chassis, there's a small chance he may finally make an A himself, too. 


His name is Jimmy Williams, Jr. but most Retro racers know him as 'the kid," (or that darned Williams kid). Baby-faced slot car assassin would not be inappropriate either.




My traveling partner-in-crime, Jay Guard, who's finally put down roots in Deland, FL, after living basically all over the world. Poster child for the "older I get the faster I was" crowd, but don't count him out.


Keith Libby is one of the tougher competitors in northeast slot racing and should be in the hunt all weekend.




Mark Lawshe is part of the SpeedZone's great team putting on the Brawl this year.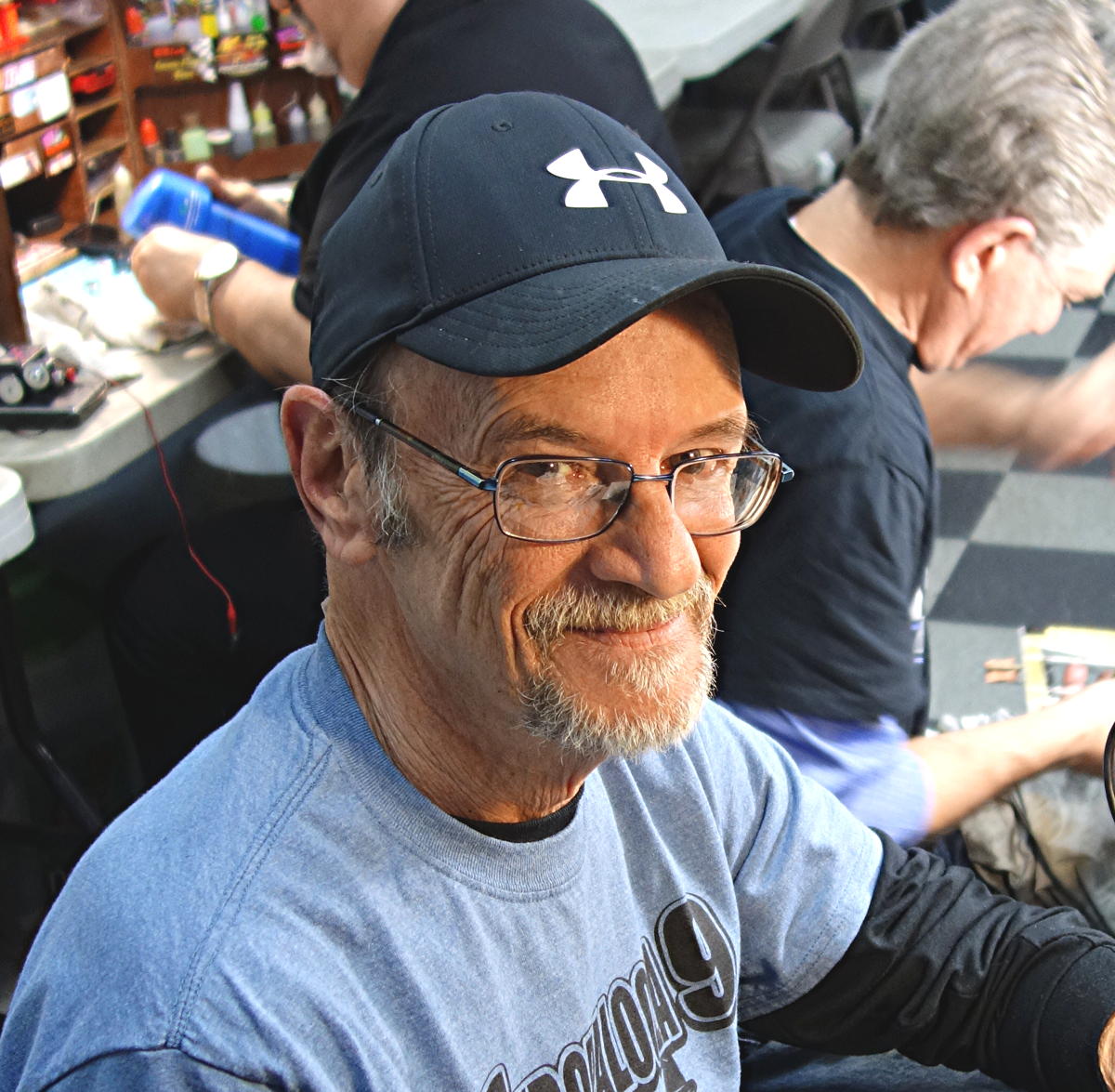 You've made your mark in any endeavor if it only takes one name to identify you. Body painter and hand letterer extraordinaire, Joe "Noose" Neumeister, now retired, too


Rich Theisen is labled by one racer as "the legend of Long Island," but others suggest that 'myth' would be a more accurate word.


The wild and crazy Wes Pikunis I knew a decade ago seems to have mellowed a bit. Heck, now he looks like a soldier on furlough.


California's Dale Yamshita won't be qualifying in the last main in any class. BTW, us 'Murricans almost always pronounce his last name wrong. It's ya-MAH-sheet-a, not ya-mah-SHEET-a. He says he's given up trying to correct people and just goes with it these days.
More mug shots to come...