Race Report by Tom Spellcheck
8 racers present for NASCAR bodies with H&R chassis on the Engleman to finish out the year.
In the B Main, finishing positions were set by the 2nd heat, with Steve Russo stretching his lead to win over Stan Brzezynski by two laps at the end.  Frank Alivernini was a distant 3rd and Steve Laughlin an even more distant 4th.  Nevertheless, Stan Brzezynski and Steve Laughlin both recorded new personal best lap totals, which is the measure of improvement we all shoot for. 
The A Main was a bit closer contest, with Spellcheck, Rodger Airey, and Ray Carlisi all pretty close throughout the race, never more than a lap or so apart.  Spellcheck maintained a slim lead despite crashing an inordinate amount, while Rodger and Ray swapped 2nd place every other heat.  Ray ended up 2nd  running a Spellcheck loaner car.  Rodger was the most consistent but still finished 3rd.  Tom Varinecz ran well off the pace, recording one lap less than the B Main winner. 
Along with the weekly statistics, I have attached the racers' personal best lap totals for the year.
Regulars John Magno, Mike Haskins, Sal Esposito, and Al Hernandez were absent.  Darnell Wiggins track marshaled but did not race.
Irregulars Doug Murphey, Frank Staff, Leslie Folks, Bill Sutton, and Jim Conrad were absent.
Next hardbody race TUESDAY, January 7, Trans Am on the Jersey Devil
B Main Podium
1st -  Steve Russo
2nd - Stan Brzezynski 
3rd -  Frank Alivernini 
B Main Stats Dec 30.doc 57.5KB 3 downloads
A Main Podium 
1st - Tom Spellcheck
2nd - Ray Carlisi
3rd - Rodger Airey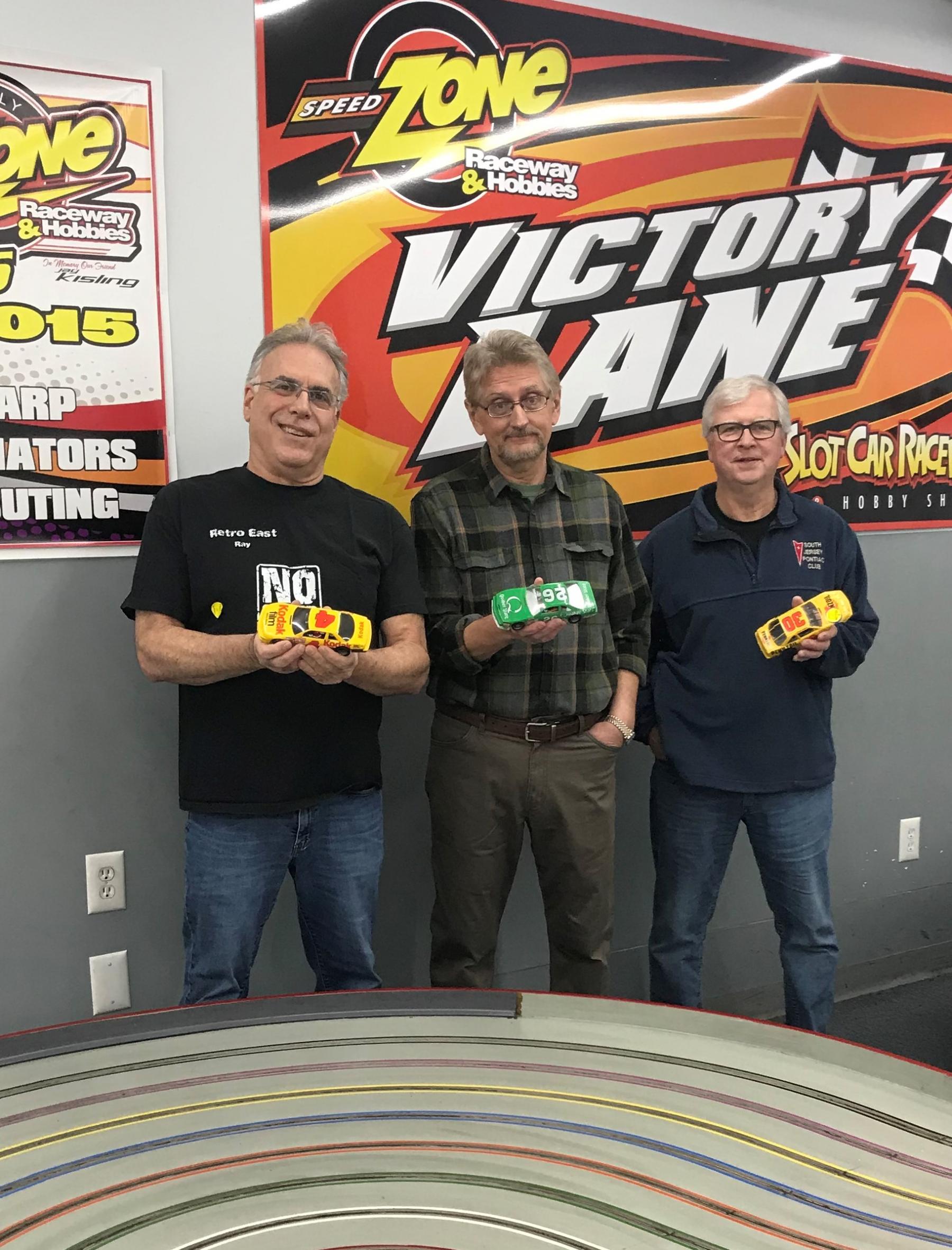 A Main Stats Dec 30.doc 58KB 3 downloads
Cars